I don't tend to do a lot of beauty posts, mainly because I barely know how to do my make up, but I do have my favourites, so I thought this was as good as time as any to share some of my must haves.
I don't tend to buy the most expensive pieces, but I have my favourites, and if I like something, I will re-buy it for years and years.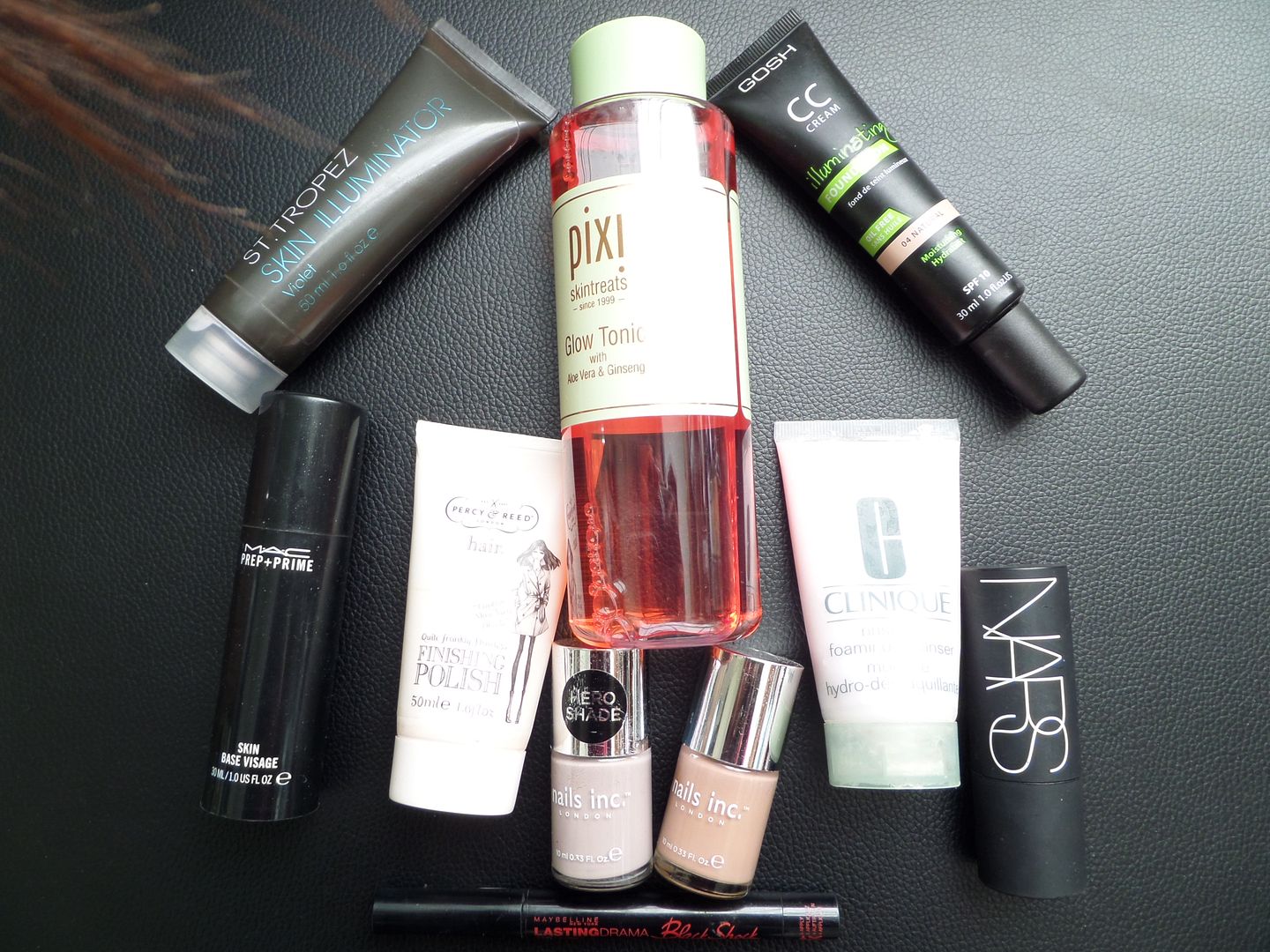 Pixi Glow Tonic
- This is my favourite thing right now. The tonic works like a toner and is doing a great job sorting out my skin at the end of a long day.
St Tropez Skin Illuminator
- I love this as it adds a bit of personality to my face when it's feeling dull and lifeless.
Gosh Illuminating Foundation
- One of the downsides of always partying is bad skin. This is my go-to for those mornings when I get in a 4am, and have to be at work for 9am. It does a great job just evening out my skin and getting rid of imperfections,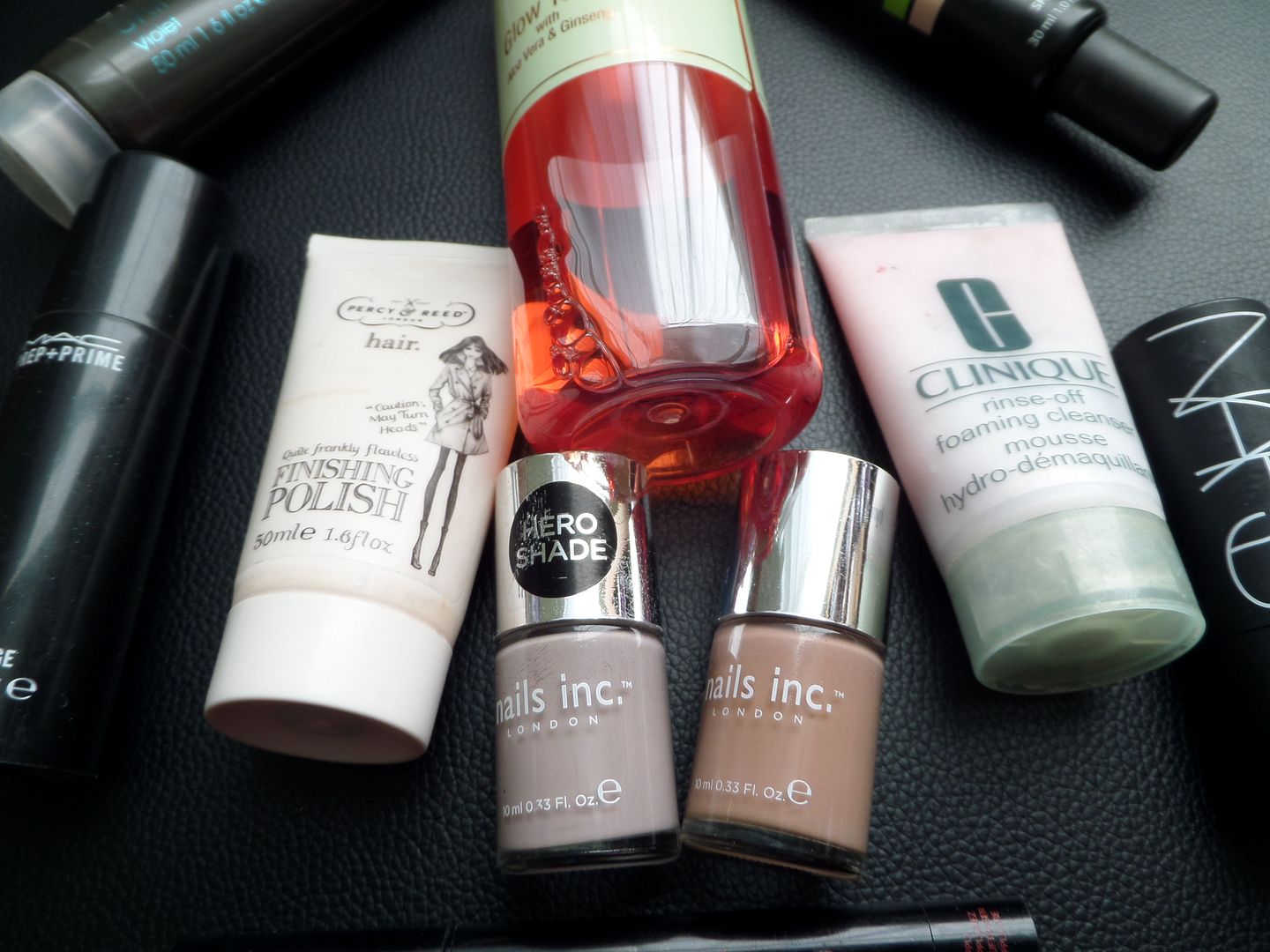 Percy & Reed Finishing Polish
- I use a lot of heat on my hair and this really helps sort out any frizz, as well as adding some shine.
Nails Inc Porchester Square and Lower Sloane Street
- These are my two favourite nail colours and the neutral looks of both these make them my favourite to wear.
Clinique Cleanser
- This is essentially a life saving product. My skin always feels so good after washing my face with this and always leaves it feeling fresh.
Mac Primer
- Similar to the St Tropez Illuminator, this adds a bit of shine and glow to my face when it needs it the most.
Nars Highlighter
- It took a lot of research to find my perfect highlighter and I'm glad I settled on this one. It has a great colour to it, and it ideal for either a night out, or when my skin wants some colour.
Maybelline Gel Eyeliner
- I am a huge eyeliner fan and this is my ultimate favourite. It's similar to Benefit's They're Real Eyeliner, except MUCH better. It's got a great vibrant black colour and is so easy to apply.
And I've recently gotten myself back on
Pinterest
and have been having fun putting together my
Beauty Board
, and getting inspiration from those looks online.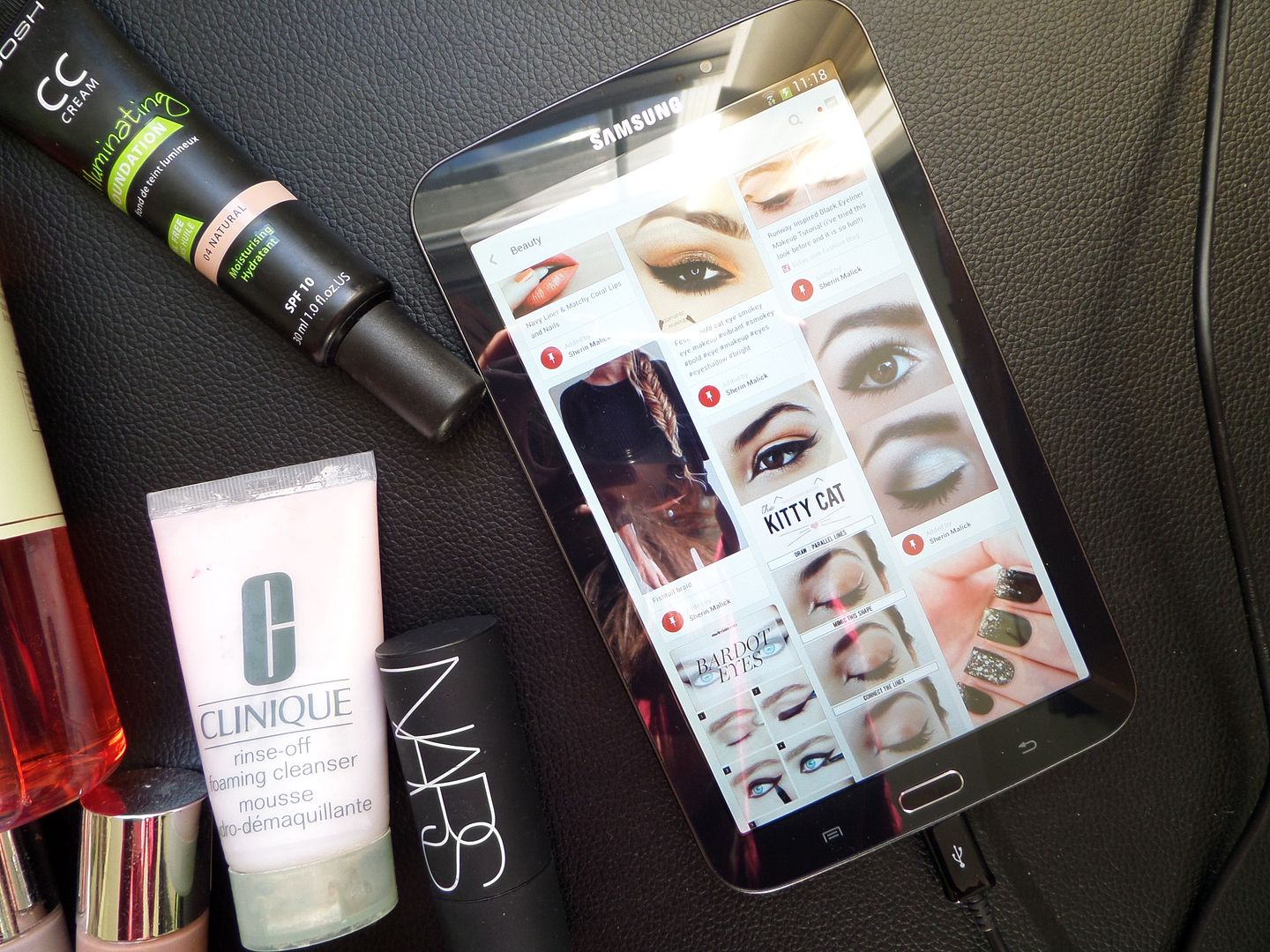 What are you current beauty must haves?
Sherin xx