It is either really rainy or really dark these days. Or both! It makes taking nicely shot outfit pictures a lot harder and I sometimes feel myself deciding to match the weather and just wear dark colours.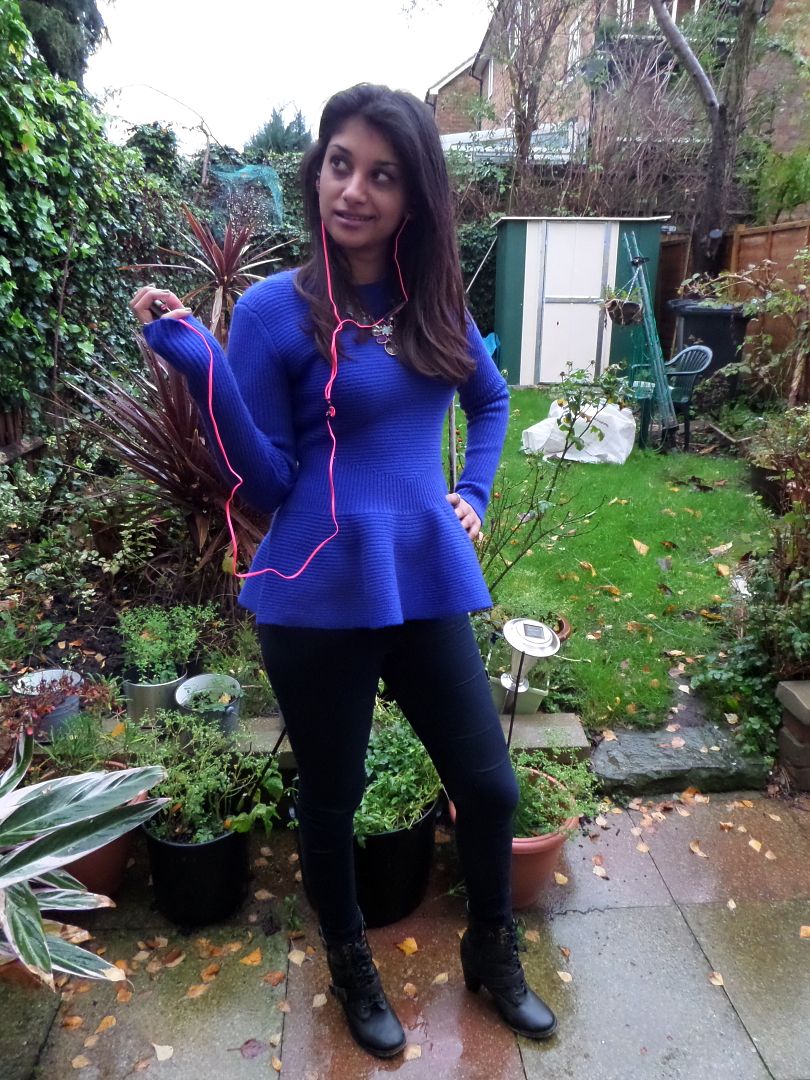 Wearing
Jeans - Warehouse
Shoes - Matalan
Necklace - Avon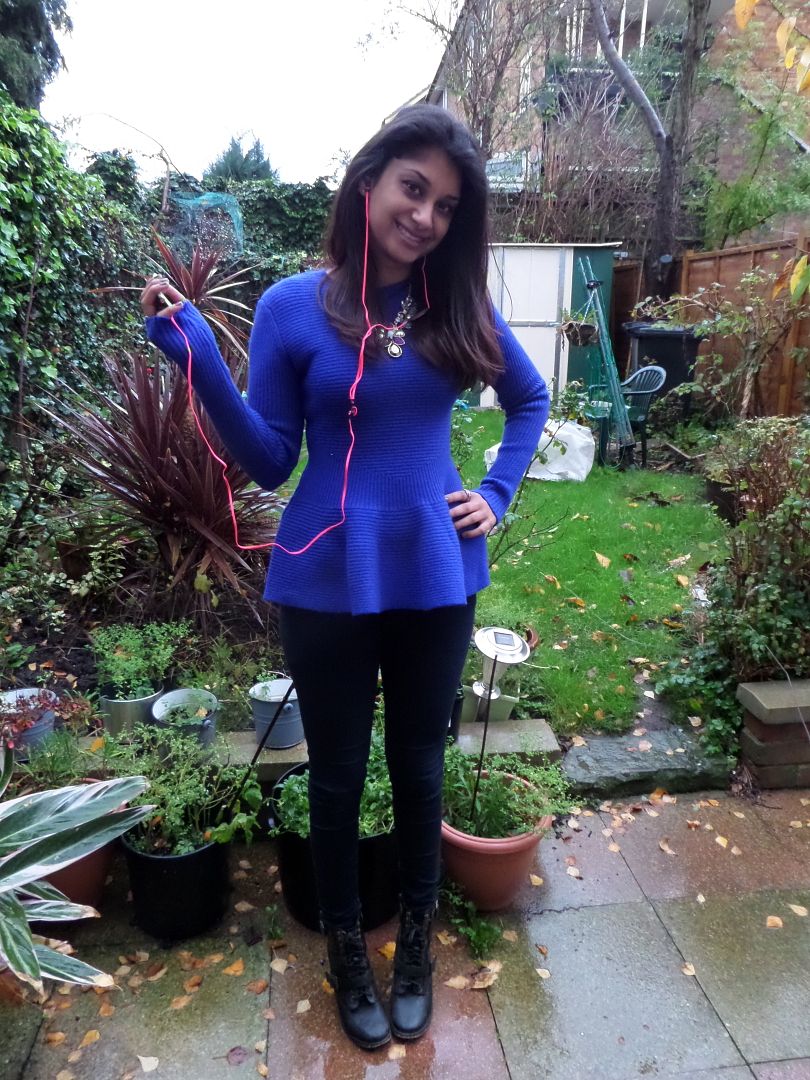 I find that lighter shades of blue let me add in more colour but in a much subtler way. I can pair it was darker colours and I feel like I've brightened up my day, even in a little way. And then job done with a colourful statement necklace.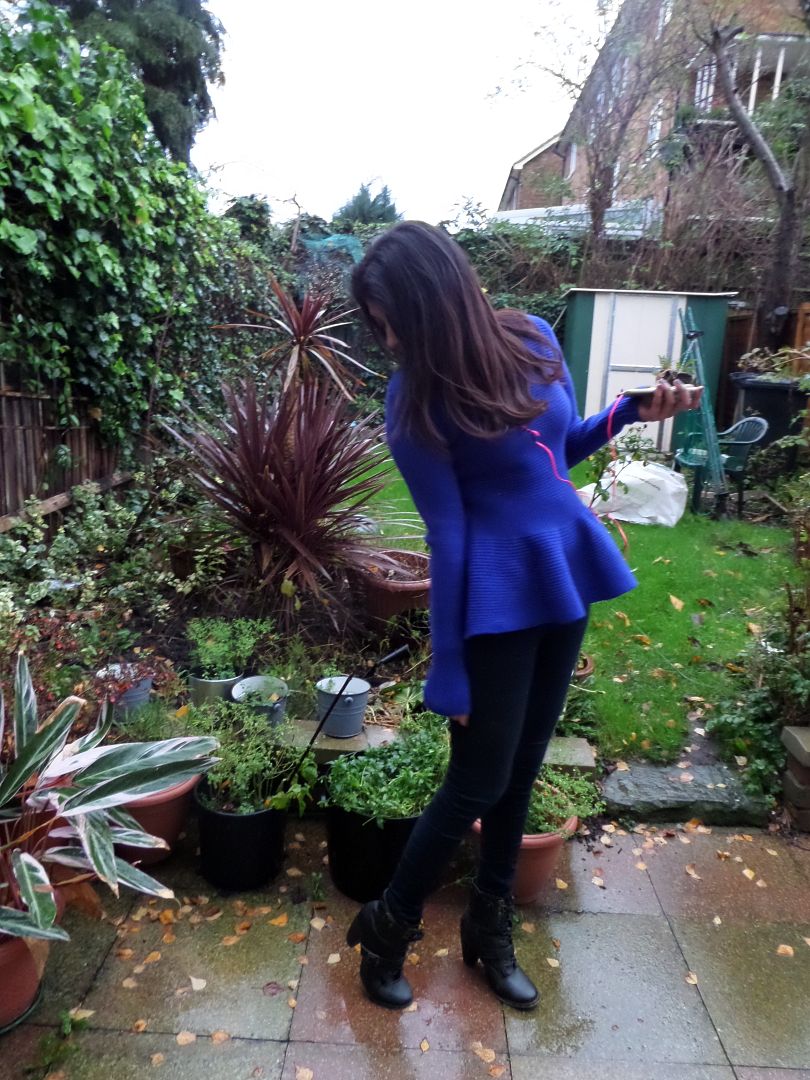 I also got to take my new headphones out for a spin this weekend.They're Monster headphones, and part of the iSport Intensity range. Oh and they're also a fabulous bright pink. These ones were actually released for Breast Cancer Awareness month, hence the colour, and £5 of each sale are still being donated to Breast Cancer Care.
They're actually a fantastic pair of headphones. The sound quality is amazing, and they're secure. This means you can work out all you want, while the SportClip and eartip remain in your ears.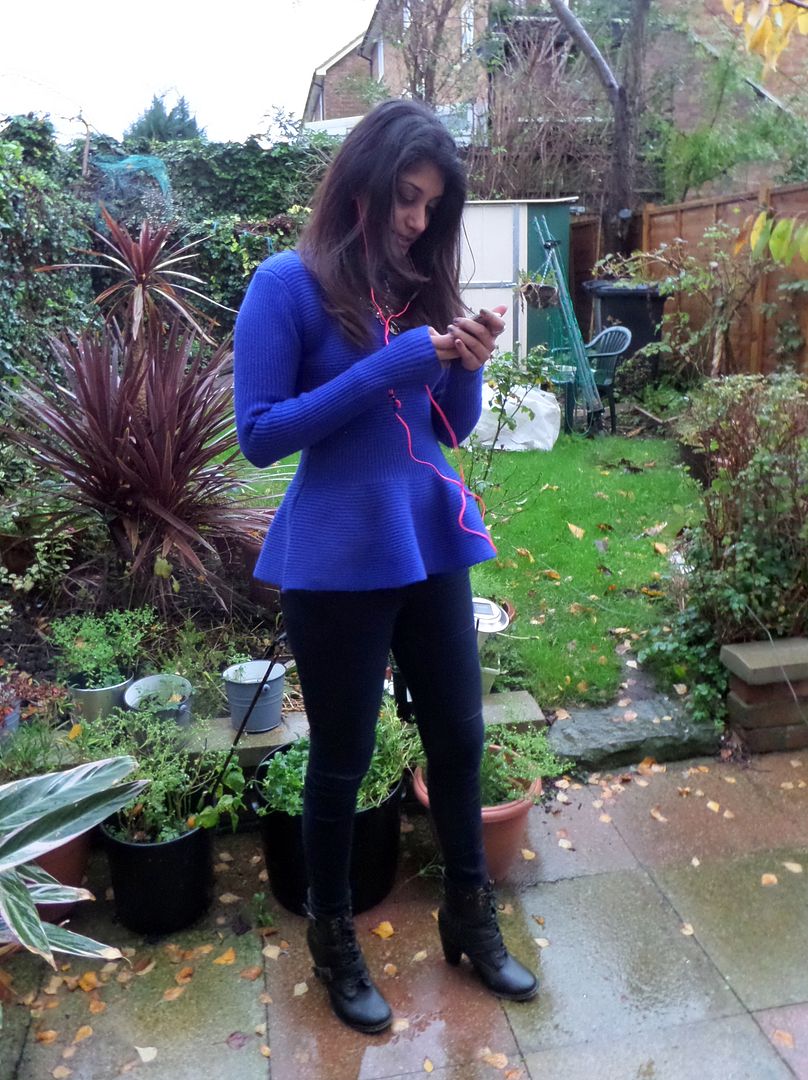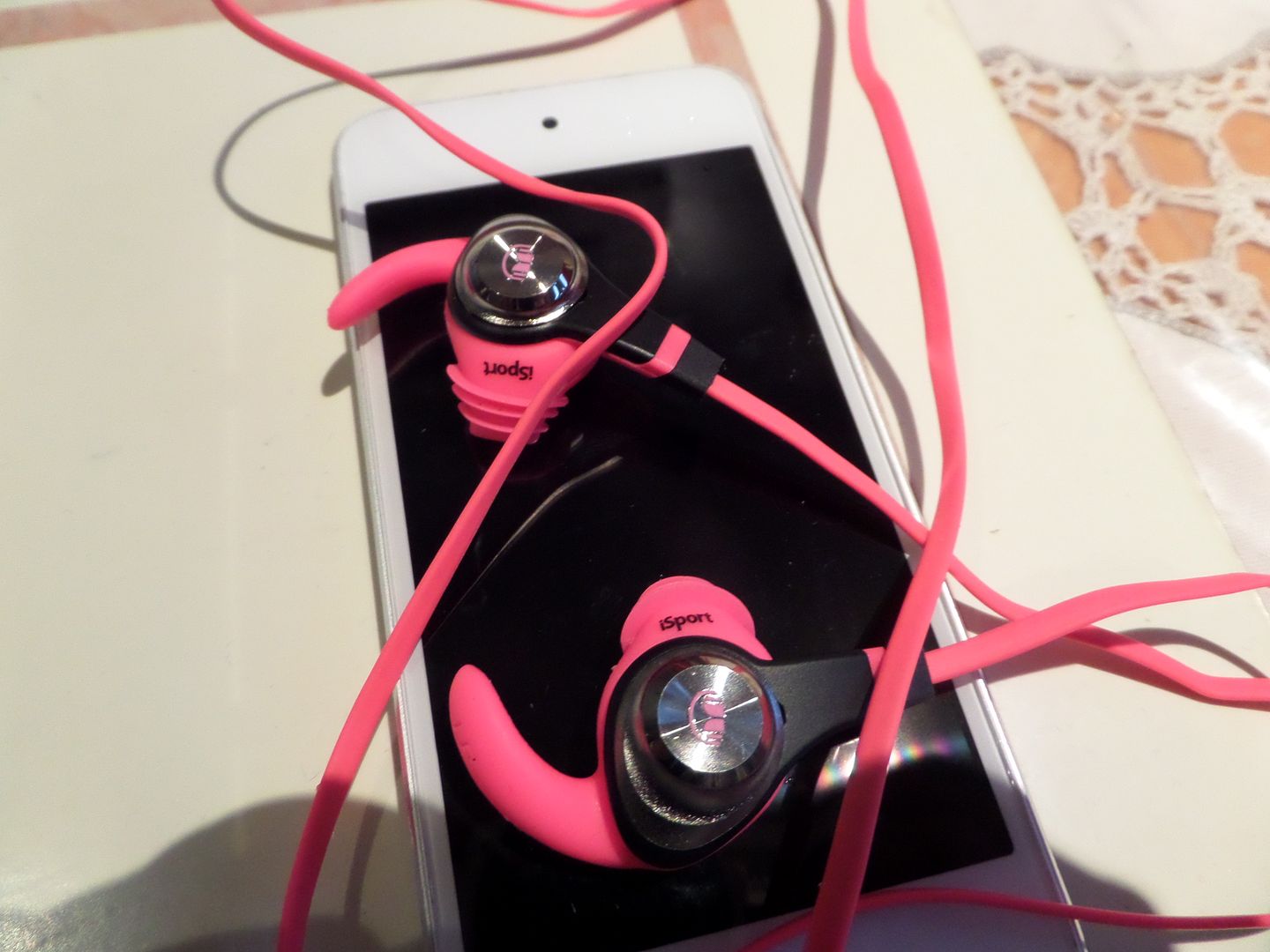 Sherin xx