I was going to be something cool and classy for Halloween this year. Then I realised that that's no fun at all, so decided to go for something ridiculous instead.
Wearing
Pumpkin outfit - Escapade
Shoes - Dune
I had so much fun in this look and I think this is going to start a new tradition of ridiculous costumes every year. The hat is definitely my favourite part of the whole look. I think I need to wear such a bright orange colour more often too.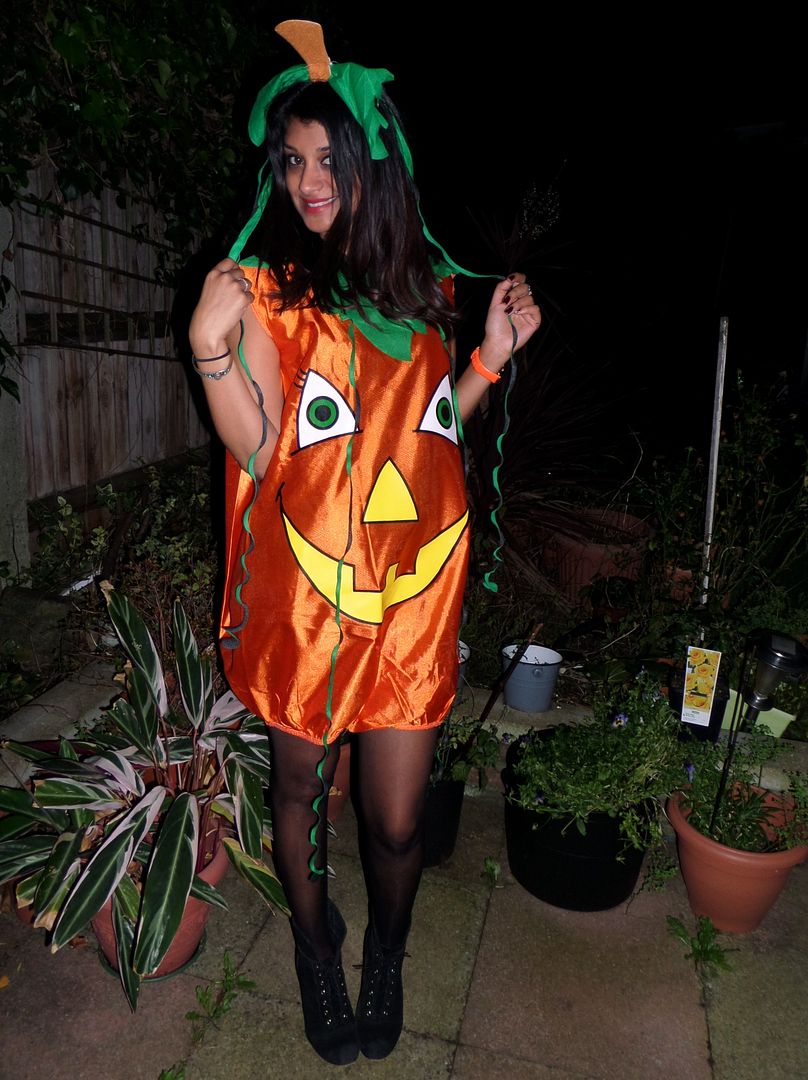 What was your Halloween look?
Sherin xx