As previously stated, my winter look is essentially going to be just knitwear. I've stocked up on lots of knitwear and even more Christmas themed jumpers.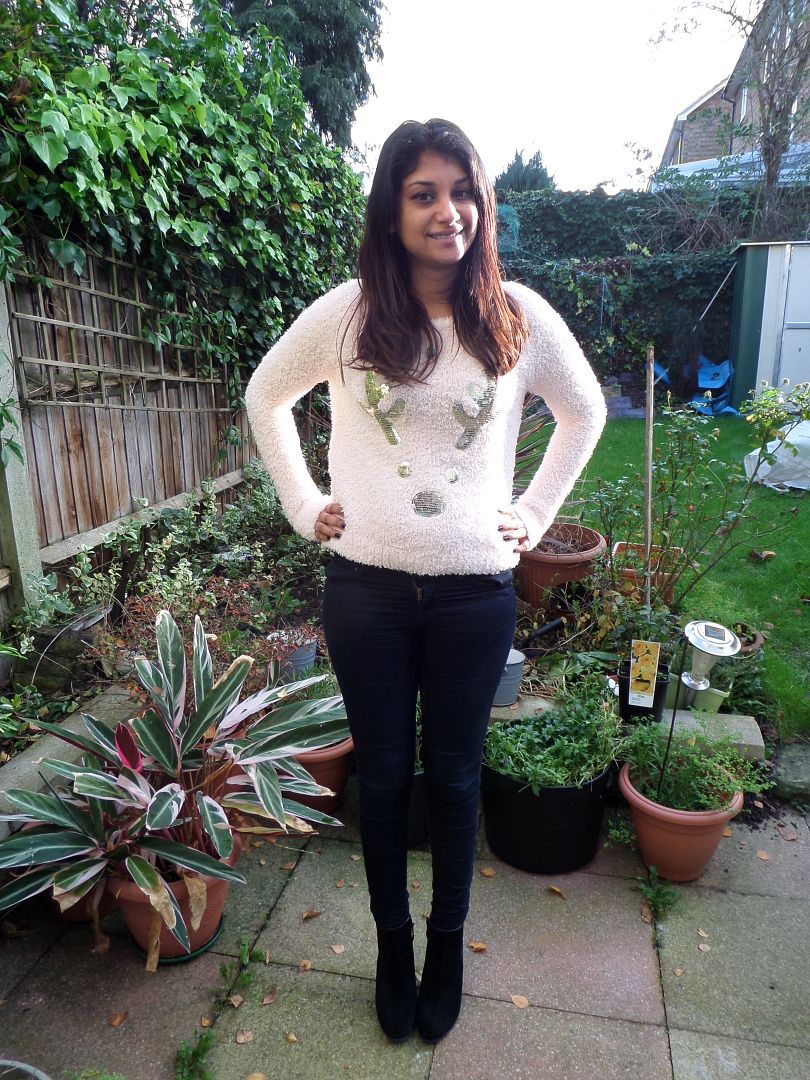 Wearing
Jumper - New Look
Jeans - Warehouse
Shoes - Guess
For some reason, the number of Christmas jumpers in my closet has tripled since last season, but this is one of my favourites.
New Look
has a particularly cute selection of Christmas jumpers which is definitely worth a look, especially with Christmas Jumper Day being in just a few weeks time. Although, I do tend to wear Christmas jumpers throughout all of December, and well into January. For some reason I find them warmer than average knitwear.
What's your favourite Christmas Sweater?
Sherin xx