It's the spookiest night of the whole year and I've got a few Halloween parties to prepare for. In the meantime, I thought I'd show off a look related to Halloween.
Wearing
Dress - Boohoo
Mask - Boohoo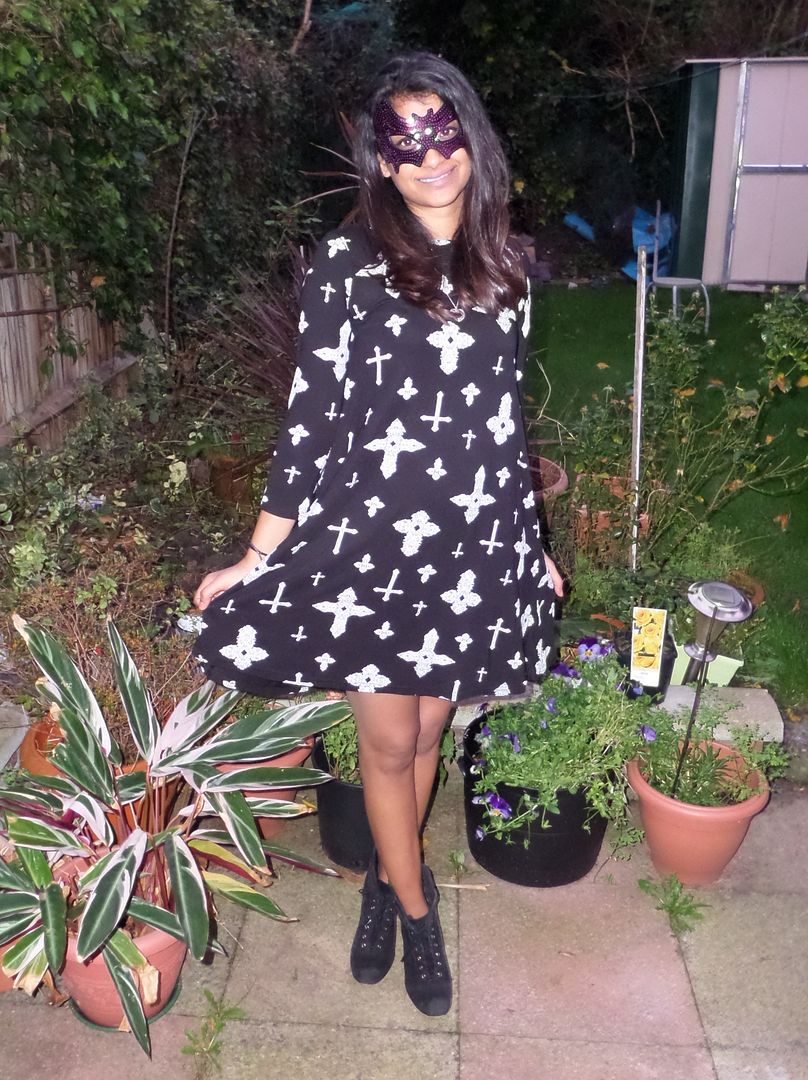 Loving this dress. It's got a nice Halloween vibe to it, but can still be worn at any other time of the year. The mask is brilliant too! Love a good Halloween mask. I want to go to a masquerade ball now so I have an excuse to wear this.
And a pair of
black booties
to finish off the look. Now that it's officially winter, I've been wearing the same 5/6 boots and these are in my rota.
And there you have it, a more casual Halloween look that can be mixed into your normal wardrobe too.
What's your Halloween look?
Sherin xx