I've never been the craftiest of people in the world, but I've always wanted to learn how to be better at it.
I was recently invited to a crafts event with
Fever London
and I knew this was my one chance to showcase some skills and see just how talented I can be (turns out not so much).
We were met by the very lovely team and some delicious snacks. We then got crafting. We started off by making a brooch or hair clip. I haven't held a needle and thread in years so it took some getting used to and I definitely struggled with the sewing. I did get the hang of it (a few minutes behind everyone else) and pretty soon I had some that could be worn. It also required me to use a glue gun, which I had more fun than I should have!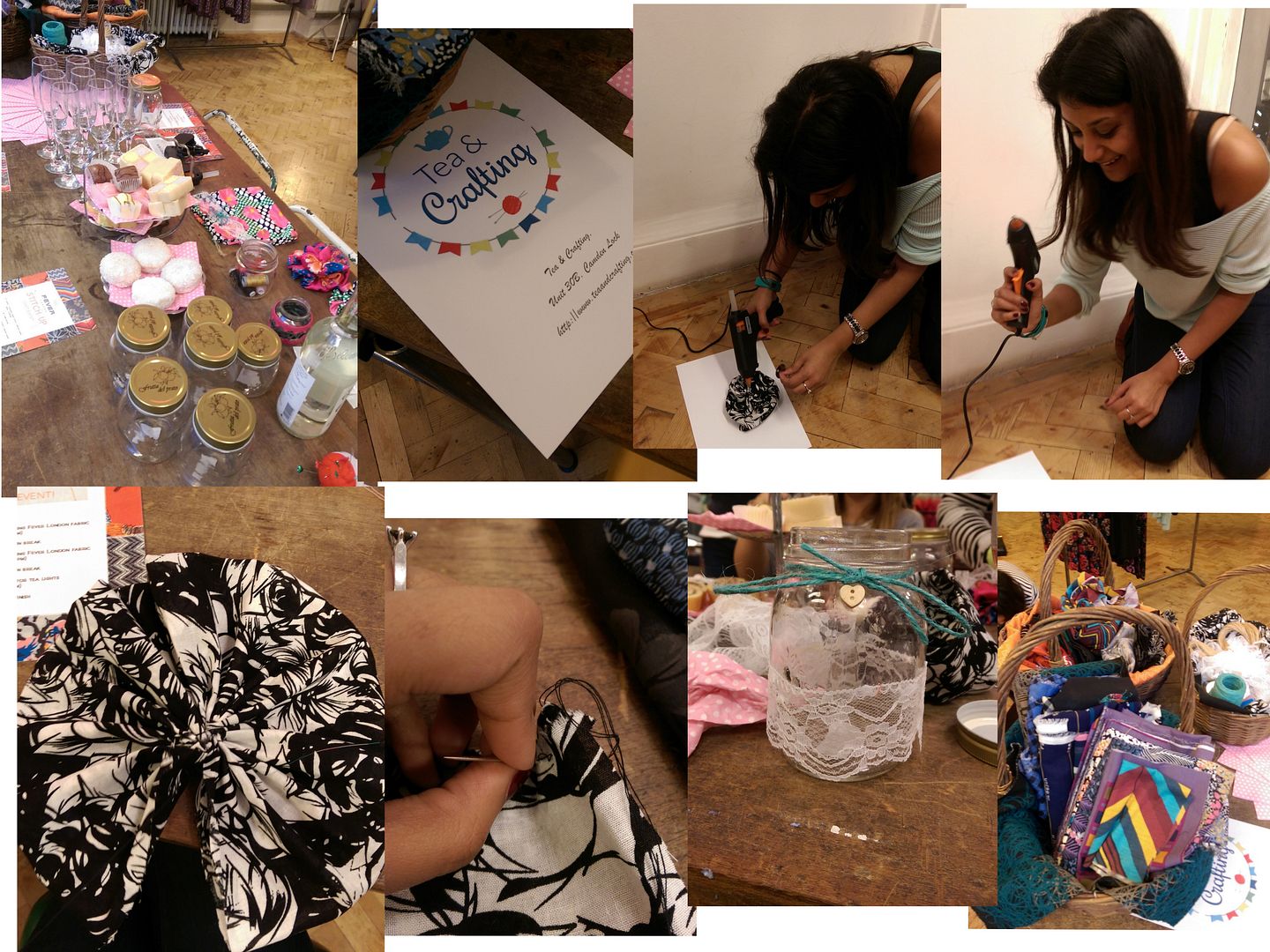 Next up was making our own jars. This is what I'm most proud of. We had a clear jar which we got to decorate how we wanted. I kept it fairly simple and liked what I came out with. It now houses various of my candles.
We also made very small drawstring bags, which was definitely the hardest to do. I eventually got through it (thanks to the help of a very patient teacher) and again was happy with what I made.
Fever London is based off Oxford Street and definitely worth popping in to, especially if you love your vintage. They've got some great prints and styles while the team travels around to find the best vintage inspirations.
Sherin xx