One of my life's guilty pleasures is watching Made In Chelsea - it's such a great way to relax after a long day. To tie in with the release of the latest season, I was given the opportunity to interview the gorgeous Riley about her collaboration with Breakthrough Breast Cancer and becoming the ambassador for their Bake Off.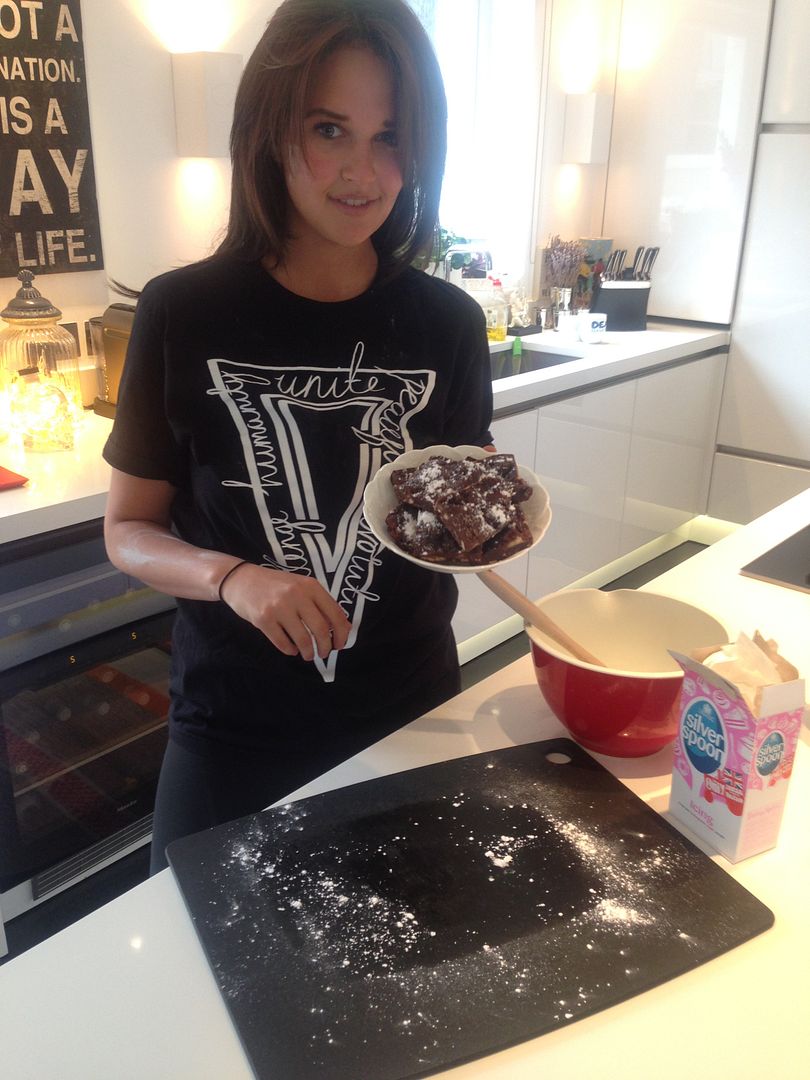 1) What inspired you to take part in the bake off for Breakthrough Breast Cancer?
I'm a huge fan of baking, so this was right up my street! I also want to do everything I can to support this vital cause - it's something extremely close to my heart so really honoured to be a part of this wonderful organisation!
2) What is your favourite baked good?
Would have to be my chocolate traybake - here's the full recipe - it's delicious:
I
ngredients
.
125g unsalted butter
.
300g chocolate (at least 50% cocoa)
.
3 tbsp golden syrup
.
200g rich tea biscuits
.
100 mini marshmallows
.
2 tsp icing sugar to dust
Instructions
1. Heat the butter, chocolate and golden syrup in a heatproof bowl over a pan of simmering water. Once all melted and combined, remove from the heat, scoop out about 125ml of the melted mixture and set aside in a bowl.
2. Place the biscuits into a plastic freezer bag and crush them with a rolling pin until some have turned to crumbs but there are still pieces of biscuit remaining.
3. Fold the biscuit pieces and crumbs into the melted chocolate mixture in the saucepan, then add the marshmallows.
4. Tip the mixture into a 24cm square baking tin and smooth the top
.
5. Pour over the reserved 125ml of the melted chocolate mixture and smooth the top.
6. Refrigerate for about two hours or overnight.
7. To serve, cut into 6cm squares and dust with icing sugar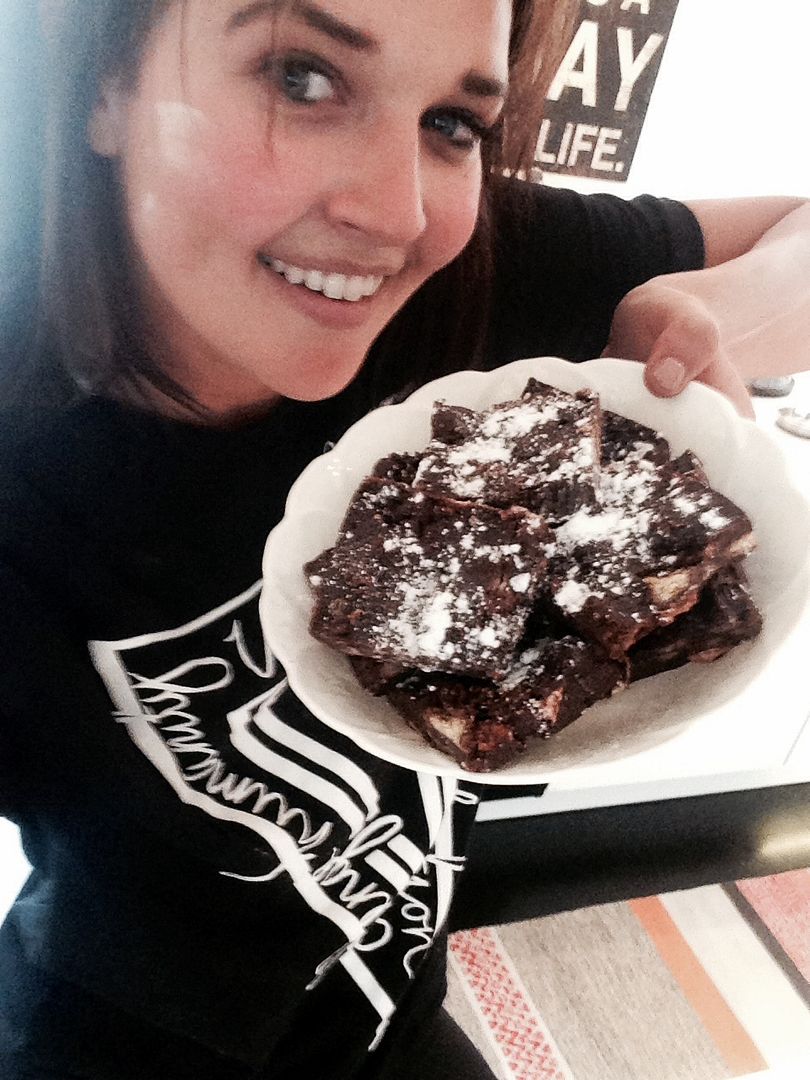 3) How would you encourage others to take part in the Breakthrough Bake Off?
It's so easy to do, it can happen any day in October so first things first get yourselves over to

breakthrough.org.uk/bakeoff

and sign up for a free fundraising kit, get your friends and family around, or arrange one for the office and have everyone bake a home-made treat and make a donation for Breakthrough at the same time. It's such a great way to raise money, no excuses!
4) What's your favourite piece from the 2014 collection?
My How Do I Save The World heart sweater is a favourite, £20 and 20% goes straight to Breakthrough! I also love Stella & Dot's strength bracelet - the pink and gold elephant detail is so beautiful! Both the Avon lip gloss and ghd stylers are awesome too - a must have in my beauty kit!
5) What's next for Riley on MIC?
Lots of exciting things, lots of surprises so watch to find out ;)
I'm personally really excited to try out that chocolate bake tray!
She has also launched a cute new jumper from her new fashion line, How Do I Save The World, and 20% of all sales is donated to Breakthrough during October.