I've always been a 'mini' girl, in regards to dresses and skirts. I like mine really north of the knee, but I've always wanted to try out longer styles.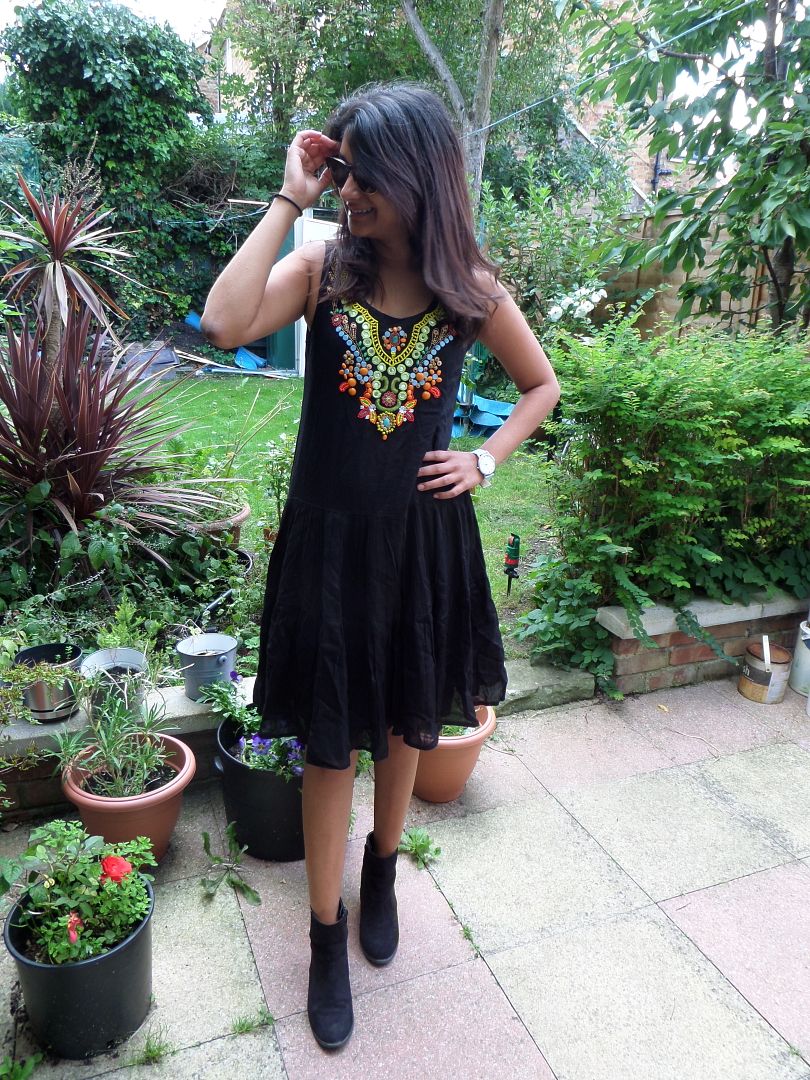 This dress has definitely made me a fan of more midi length pieces. I always thought I'd I'd look really short with anything below the knee, but I'm surprised how much I love this. And I'm also a massive fan of the detailing around the neckline. I need one last burst of summer now.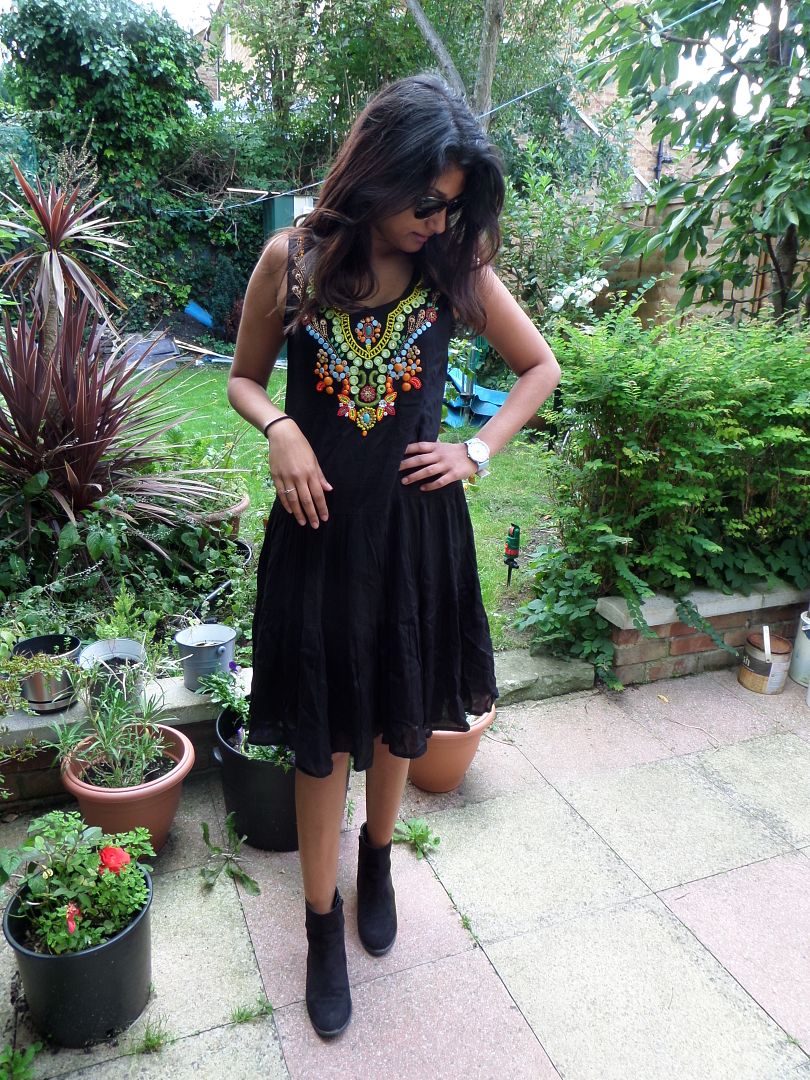 Also love my new Shore watch. The mint strap looks fabulous while the watches themselves are inspired by the British seaside. Each piece is vintage inspired but with quality you can wear everyday. What's really great about the watches is that the straps are interchangeable so you can change them depending on your mood or outfit.
Sherin xx