Fashion + cocktails = greatest combination ever. After a really REALLY long day on Wednesday, I grabbed Cat and we headed over to One Aldwych for some fashion inspired cocktails and it was such a treat.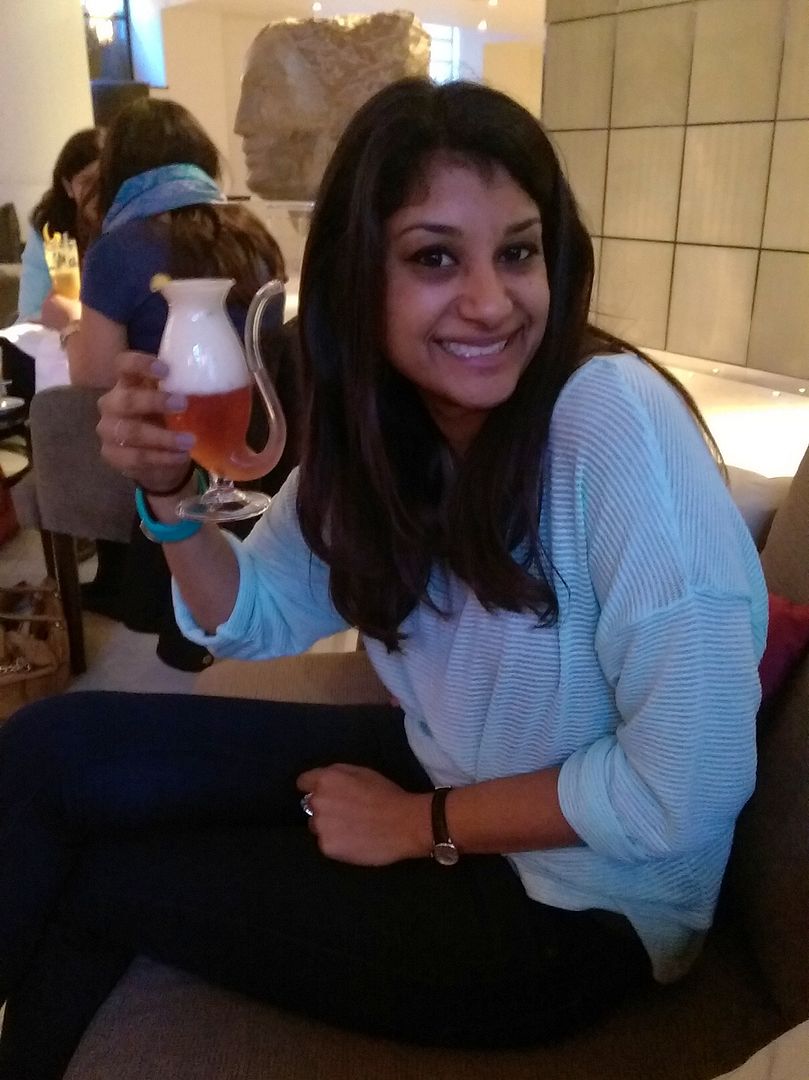 We went to The Lobby at One Aldwych and it has such a cool vibe - perfect for a few post work drinks. They've created a four bespoke fashion inspired cocktails, alongside Tanqueray Gin, and the drinks are all pretty special to coincide with fashion month.
There is a cocktail to match each of the big four Fashion Weeks: Calvin Klein (NY); Alice Temperley (London), Moschino (Milan) and Chanel (Paris).
We started off with La Dolce Vita - inspired by Moschino - and English Rose - inspired by Alice Temperley, and we were in love. Both were absolutely delicious and I particularly loved the cat glass that served La Dolce Vita. English Rose is essentially everything you want out of a cocktail - floral and delicate - while La Dolce Vita was a lot of fun to drink and was my perfect amount of sweetness.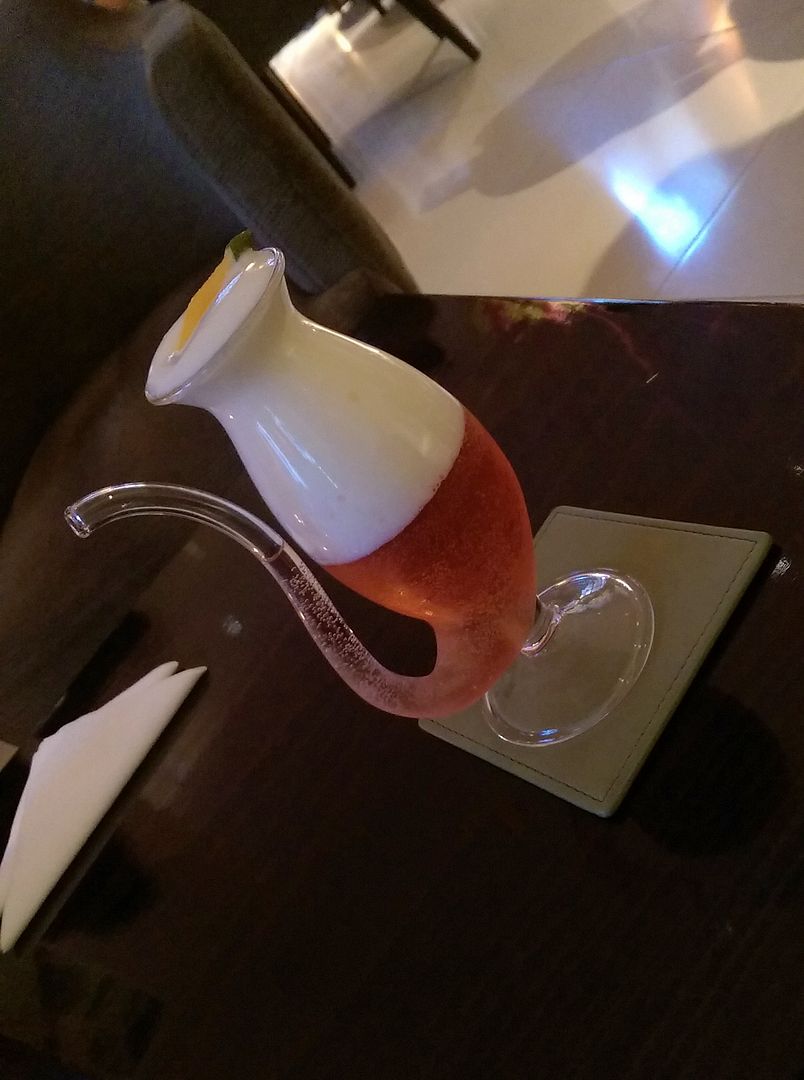 We moved on to New York, New York - Calvin Klein - and Blanc et Noir - which were perfect ways to end the evening. New York, New York is refreshing and sophisticated, with a hint of bitterness, while Blanc et Noir was the clear highlight. It was absolutely delicious, with the perfect hint of lemon.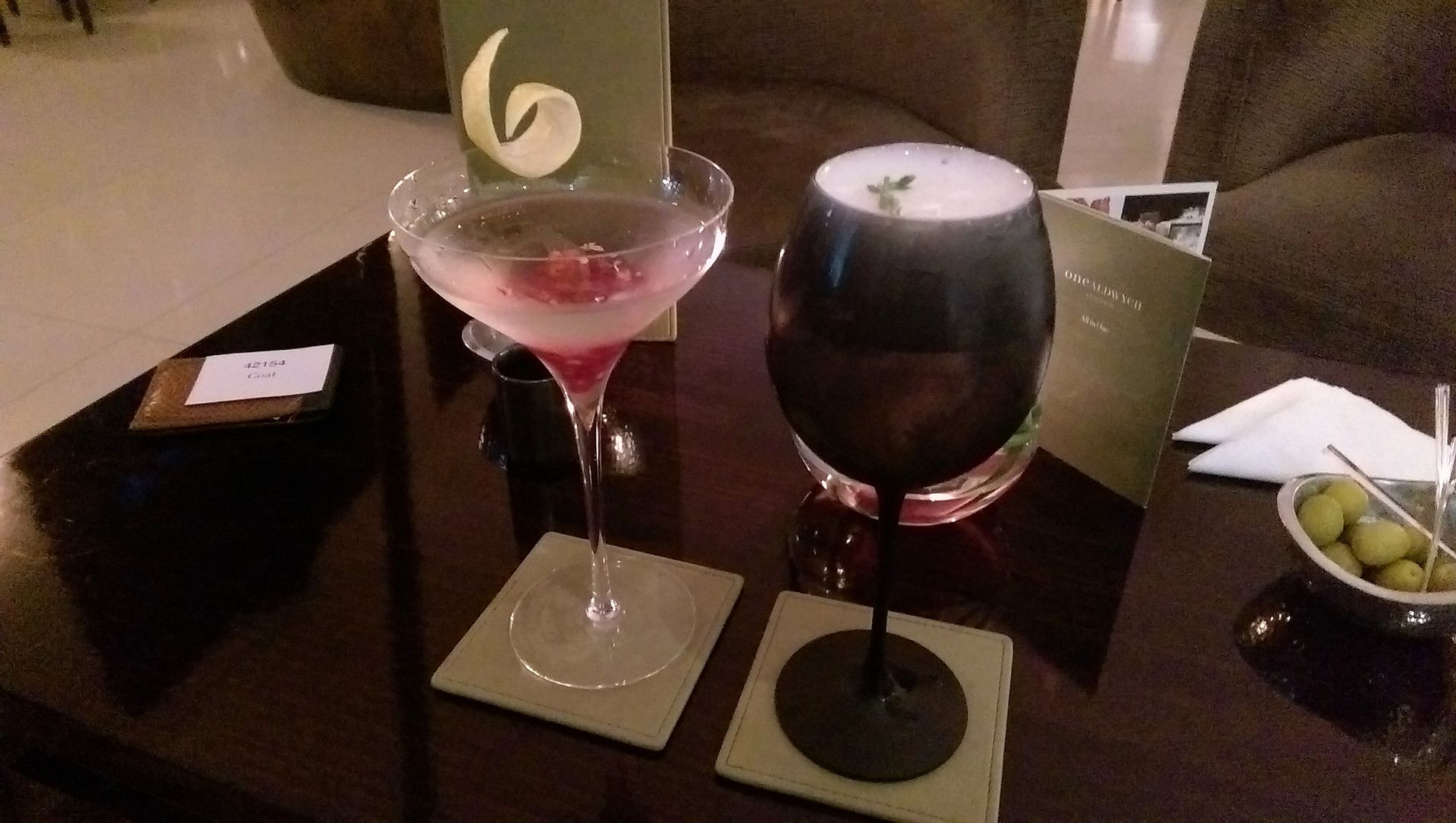 Here are the full ingredients:
Tanqueray No. 10, rhubarb liqueur, Martini Bianco, fresh pomegranate seeds and lemon bitters. Served in a chilled coupette glass
Tanqueray London Dry, rose liqueur, homemade jasmine syrup and lemon juice. Topped with bergamot foam. Served in a chilled Martini glass
Tanqueray London Dry, lemon juice, Chartreuse, elderflower cordial and citrus bitters. Topped with lemongrass foam. Served in a black glass over ice
Tanqueray London Dry, Martini Rosato, homemade wild berry syrup and cranberry juice. Topped with Champagne. Served in a cat glass with Sauvignon Blanc and mango mousse.
These cocktails are definitely worth a try so check them out if you're in the area!
Each cocktail is £13, and they're available the end of Paris Fashion Week - 2nd October.
Sherin xx