I've always been a bit of a 'sneaker' girls. While you'll most likely see me in heels, my trainers collection is probably larger. I love just hanging in a pair of converse and chilling out, especially while I'm at work.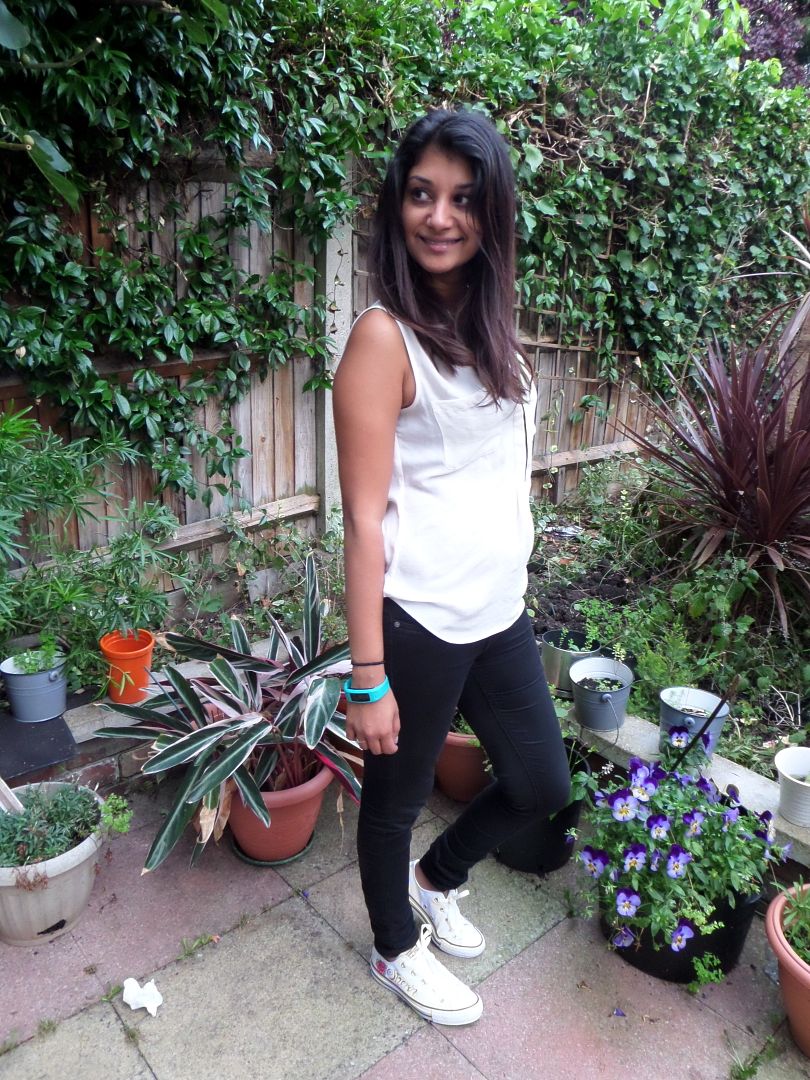 Wearing
Top - H&M
Jeans - H&M
Shoes - Converse via Cloggs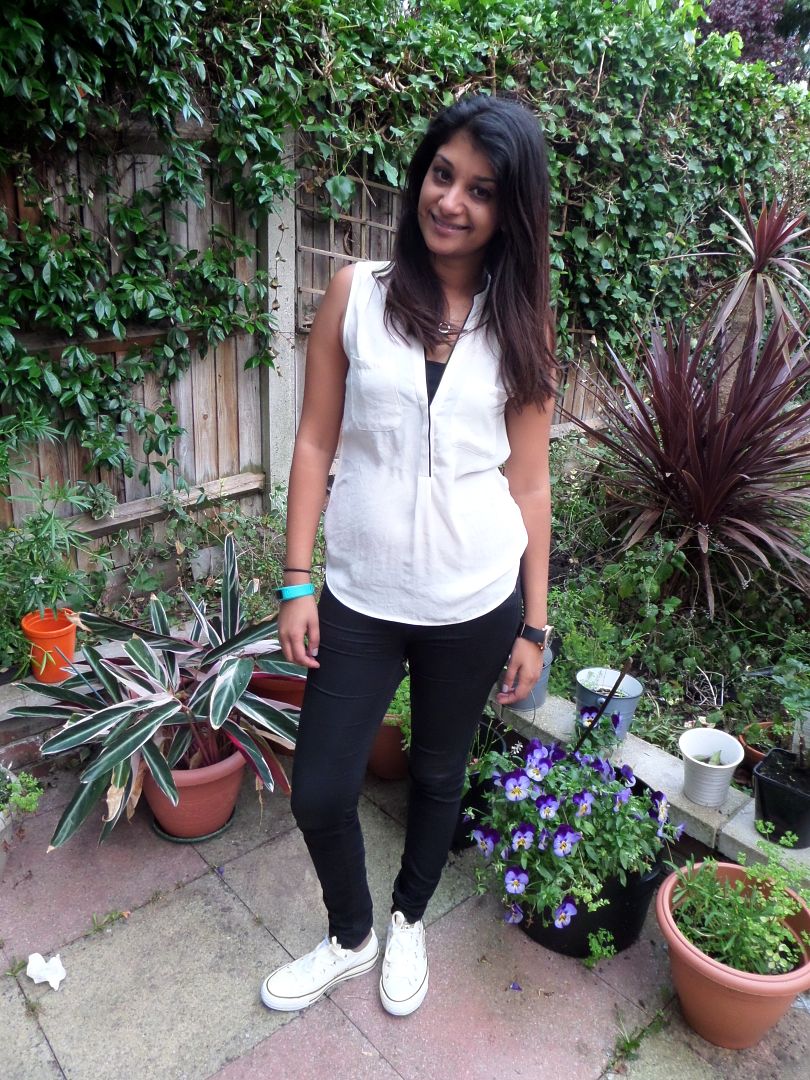 Cloggs challenged me to style up a pair of plain white Converses, after customising my pair. I was sent a set of fabric pens too, so I could really make them unique and special. While creativity and art isn't my strong point,
Marin
aces at it, so I got her to help out and help me create a pair.
This is part of their 'Be Individual' campaign, which shows how you can be individual, while still wearing the same thing.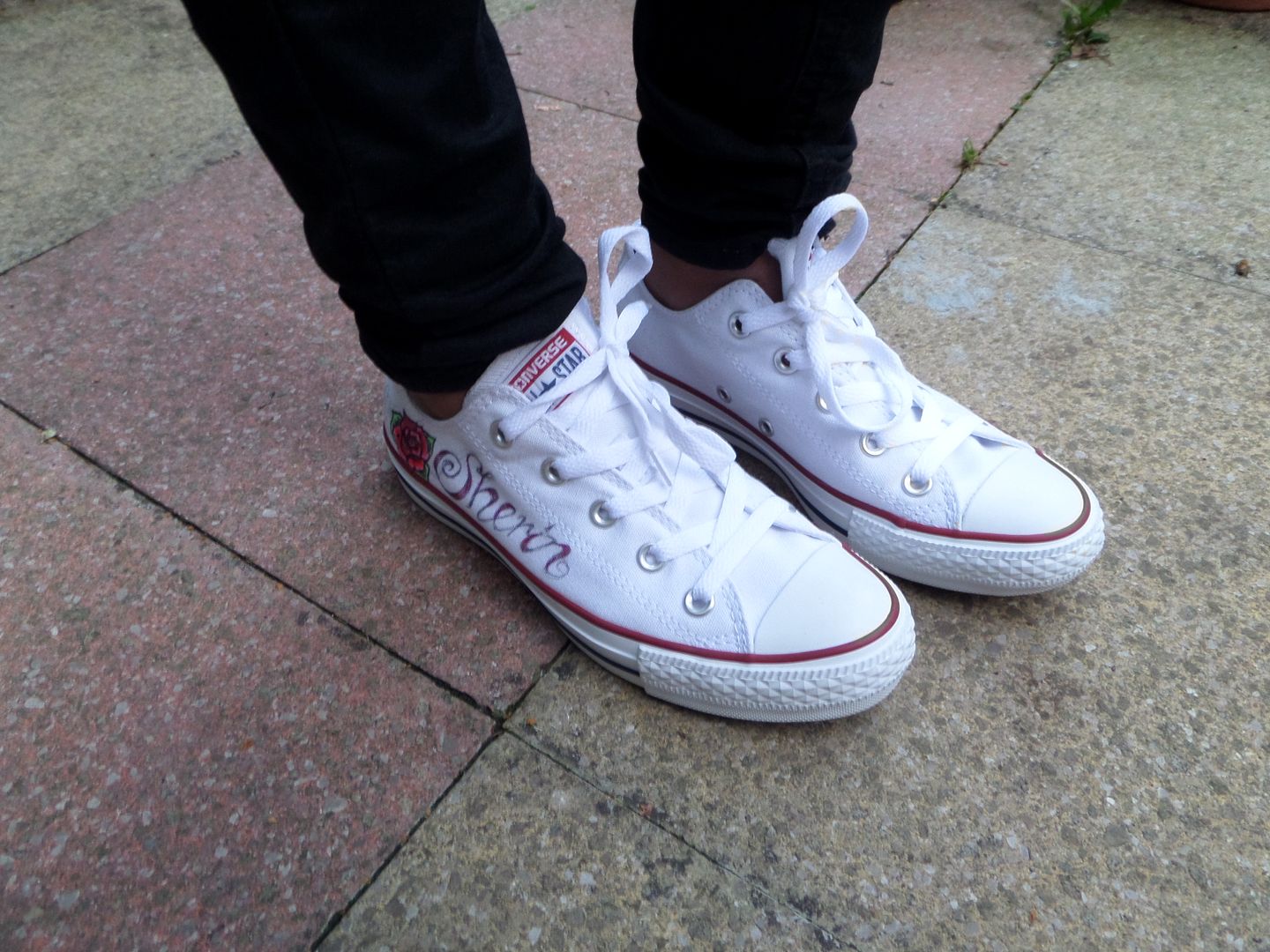 I love how the shoes came out. They're so fun and are a completely unique pair.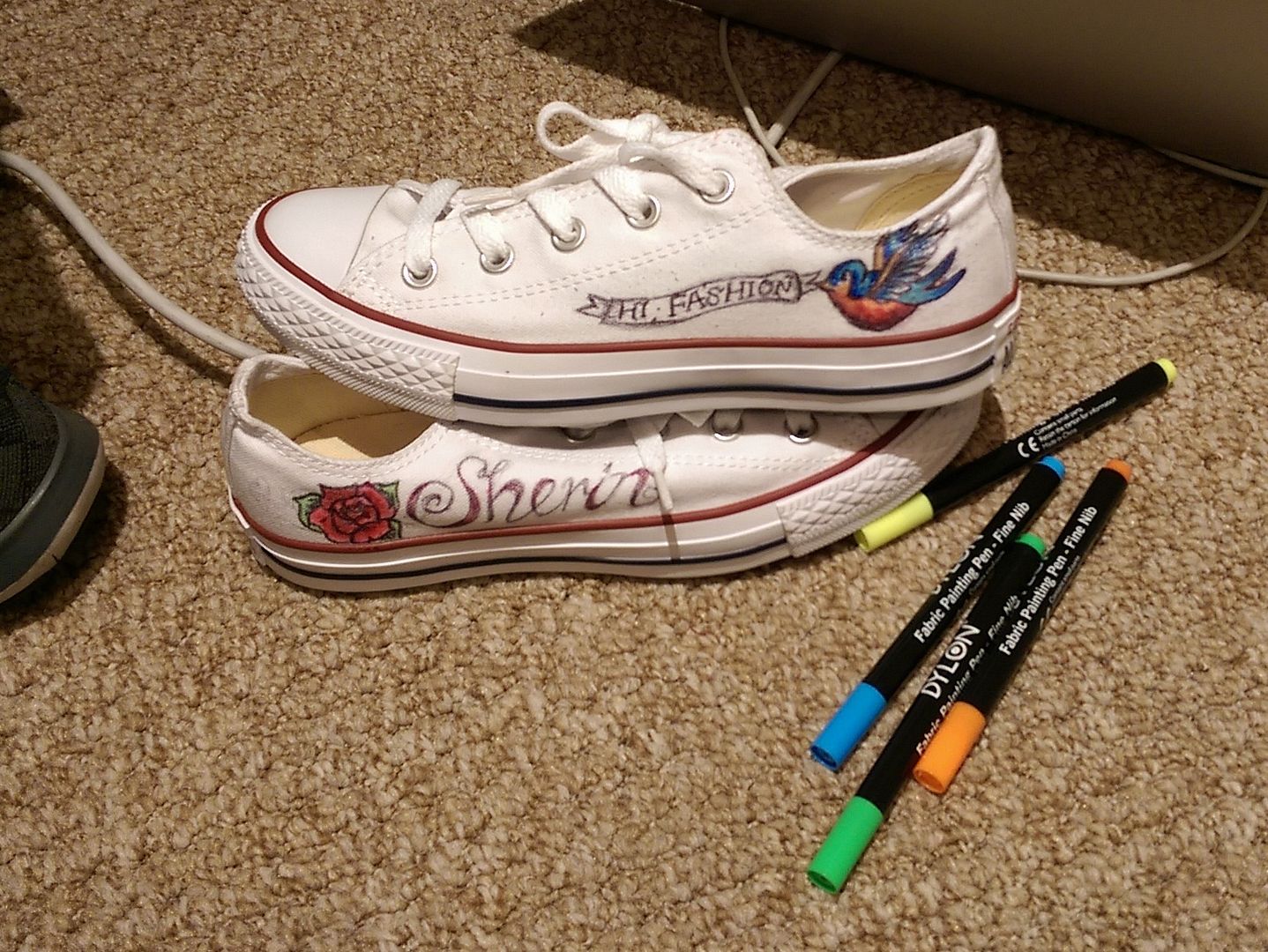 How would you customise a plain pair of Converse?
Sherin xx