We had a sudden burst of sunlight and warmth and I dug out the one dress I'd been meaning to wear more. I predicted blue as my colour of the season, but I only managed to wear it a handful of times, so I had to wear it one more time.
Wearing
Dress - Boohoo
Shoes - Georgia Rose
I've still 100% convinced myself that there is going to be one more final push for summer. I think we only got a month or so of solid good weather. And I still need to wear so much from my summer wardrobe. Or at least I need someone to throw an end-of-summer party so I can wear that one dress I've been saving for a special occasion.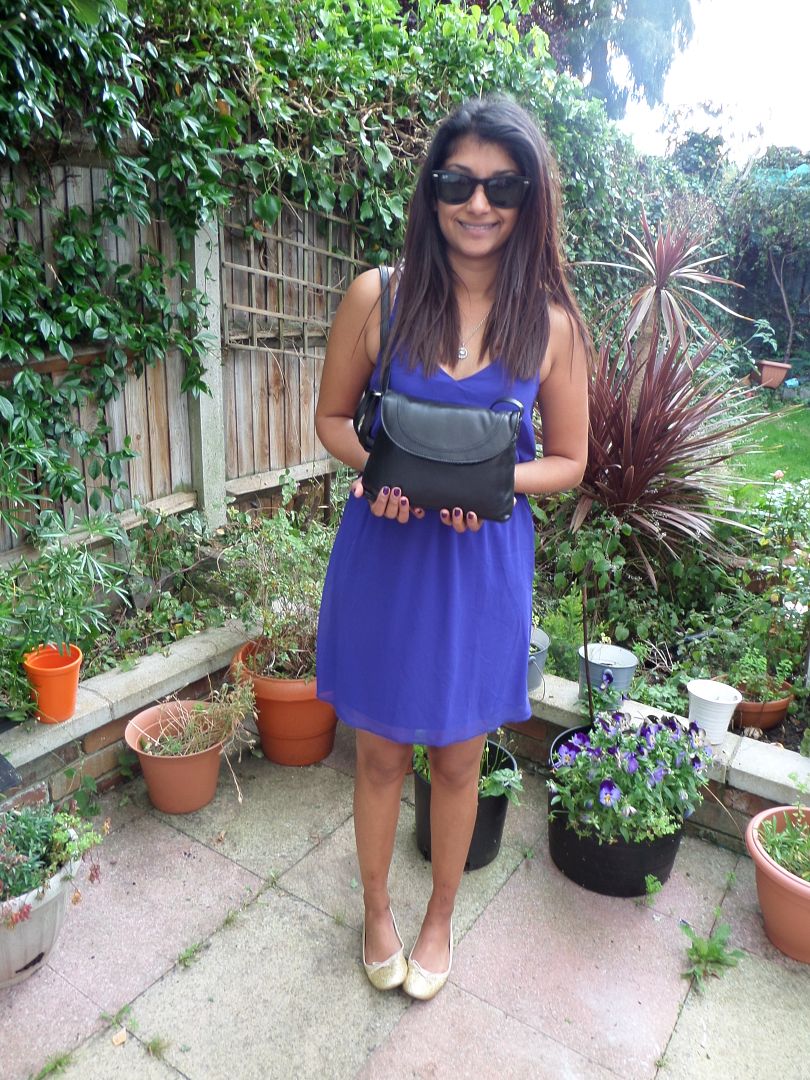 At least bags can be worn no matter what weather, and this Snugrugs one in particular served me well this weekend. Snugrugs focus on really cute and cosy looking sheepskin clothing and homeware, and also have a pretty impressive selection of handbags.
This one is made from really soft leather and is really comfortable. I can fit all my essentials in it and is perfect for when I'm out and about for the day, not to mention is really stylish.