I have no problems with wearing the same pair of jeans for several days on end, to lots of different events. So when I was challenged by Bonprix to style the same pair of jeans for 3 different occasion, I knew I'd have no issue. I had a jam packed weekend, with several plans so I decided that I was practically going to live in these jeans this weekend.
Dinner with a friend:
I had a friend round this weekend so decided to take her to one of my favourite local spots for dinner. I decided on a more casual look, with Converses and a Strokes tank. My new bag, which I got for my birthday and have only just managed to take out, came along too and it was a great outfit to just relax and gossip in.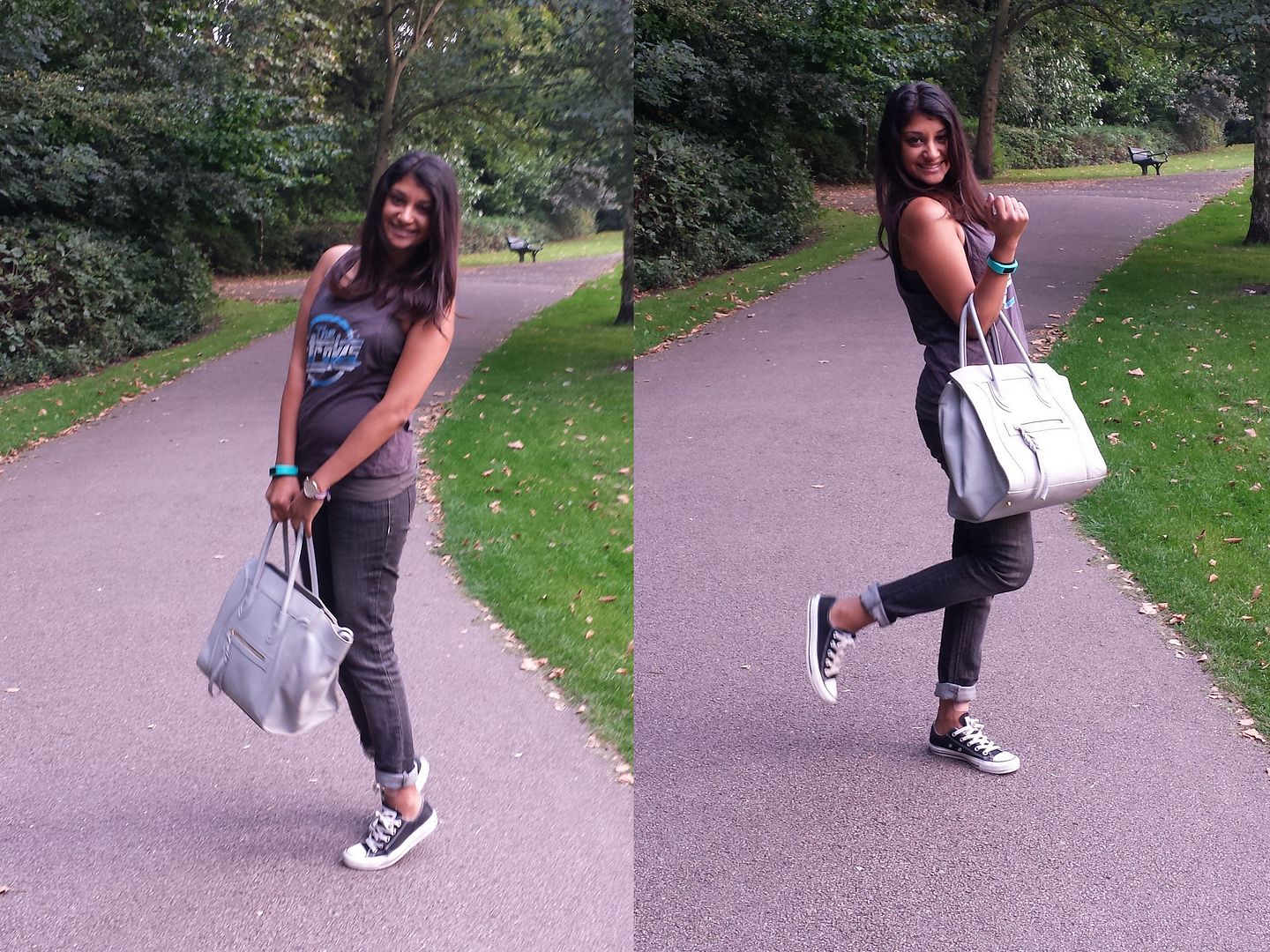 Lunch with family:
This weekend saw my parent's 31st wedding anniversary so we celebrated by having a massive family lunch. It wasn't an overly dressy affair so I didn't really need to glam up the look. My F&F boots went perfectly and I decided to add some colour with this green Zara top.
A night out:
I usually stick to dresses for nights out, but in the cooler months, I'll switch it up with a pair of skinny jeans. I added these super cute French Connection heels to the look and finalised it with this pretty New Look top. I love the necklace attached to it and can't wait to wear it out more often.
Sherin xx