Summer rain is the worst. You want to cover up to stay dry, but you're also really hot and want to wear less layers - dilemma!
Wearing
Jeans - Warehouse
Top - Mango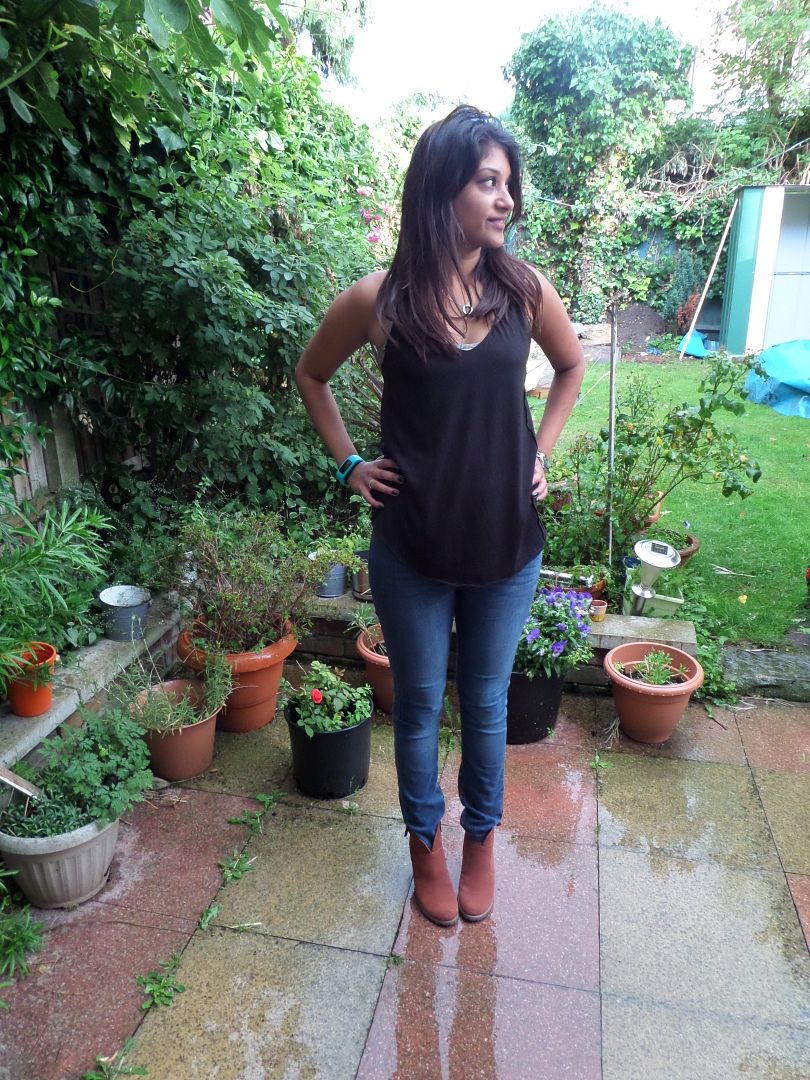 I'm always colder than I am warm, so when I had to go out during thunderstorms the other day, I opted for skinny jeans instead of a dress to stay dry. This is the first time I've worn jeans in months and my legs did not appreciate being constrained.
I also got to take my new Hush Puppies boots out. I haven't worn Hush Puppies shoes in years and it's nice to see how stylish they're looking these days. I love the tan colour and they're so comfortable. I'm secretly wishing for more cold spells so I can wear them more often.
Sherin xx