I pretty much have music on everywhere these days, whether I'm chilling in my room, working hard at the office or travelling somewhere. I have key songs that define certain moments in my life and I'm always so grateful for a good sound system or headphones that make the music sound as best as it can.
Wearing:
Dress - Oasis
Shoes - Steve Madden
Sunglasses - Toms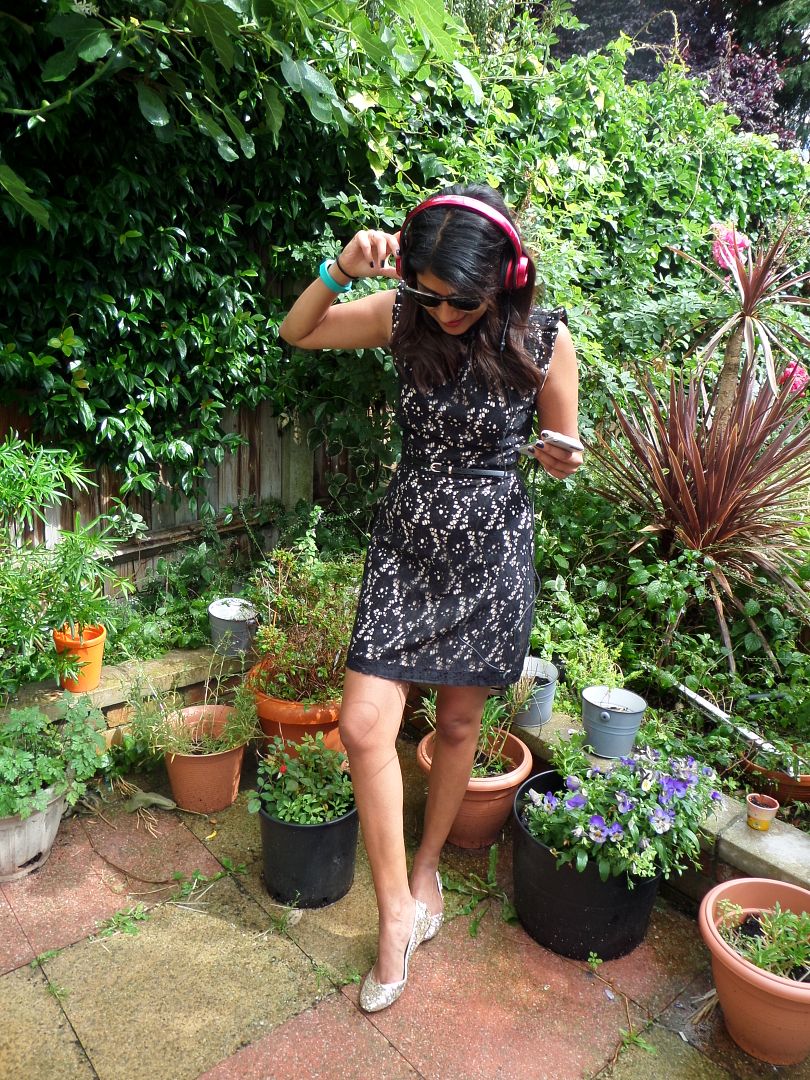 I'm loving my new
Monster headphones
. Anyone who knows me knows that I have a lot of headphones in my life and these are definitely my most stand out pair. I love the bright red colour, the sound is really good and I've always preferred on ear headphones, so these are pretty perfect. They're completely noise cancelling and keep the music leakage to a minimum too so you can have your music as loud as you want. This is from the N Tune range and shows that Monster is a brand that definitely understands sound. There is clarity with the sound while the padded cushions make them really comfortable to wear all day - rather than just for an hour or so, which is the case with many on ear headphones.
The N Tune range has a whole host of bright colours making it a fun collection to look through and pick from.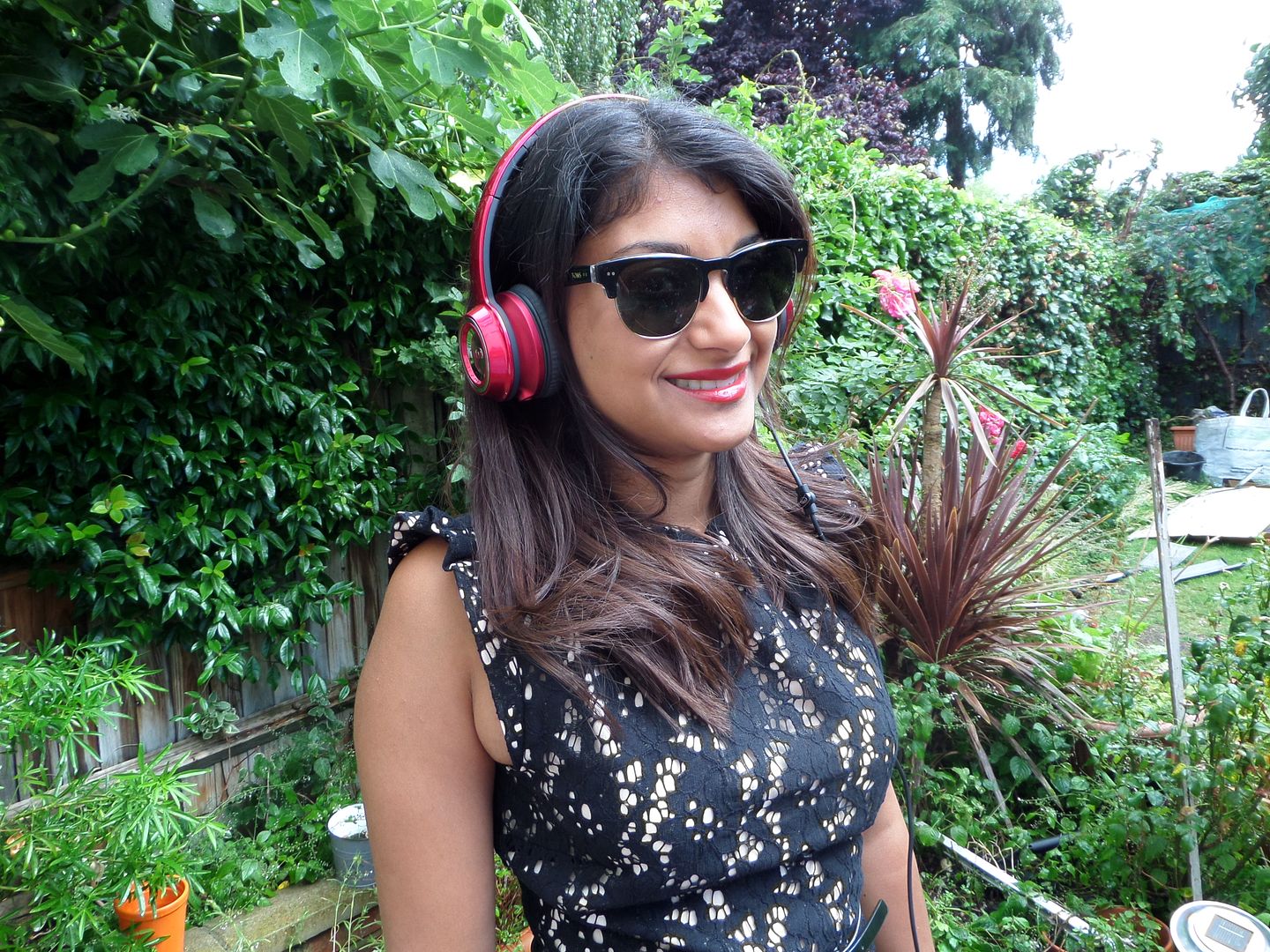 And what have I been listening to while wearing these headphones you ask? Well, I'm currently really obsessed with Saint Raymond. I really recommend listening to a few of his songs on Spotify - he's a really talented artist and I can't to follow his career in the years to come by. I'm also in love with the new Ed Sheeran album. It's incredibly beautiful.
Any music recommendations?
Sherin xx