I'm calling it - the summer is nearly over, if it isn't already. We've had a whole week of rain and my jeans and jackets are back out now too. This means the this weekend was my one last hurrah for hanging out outside and wearing a pretty dress.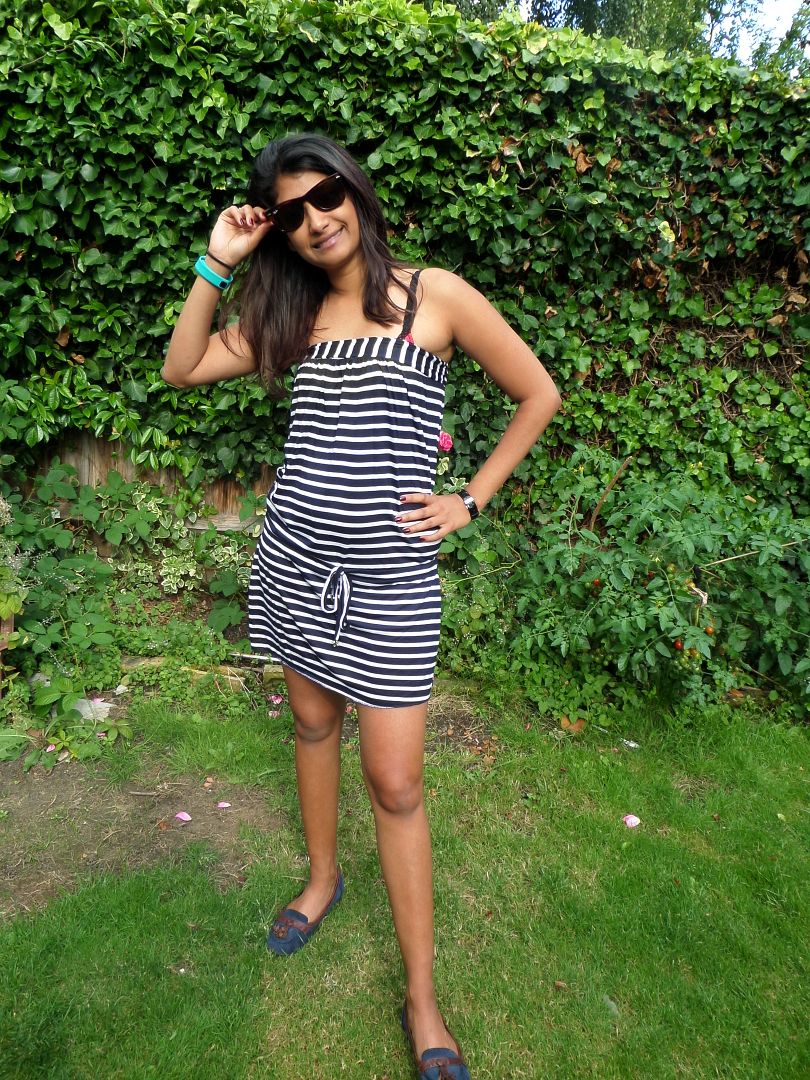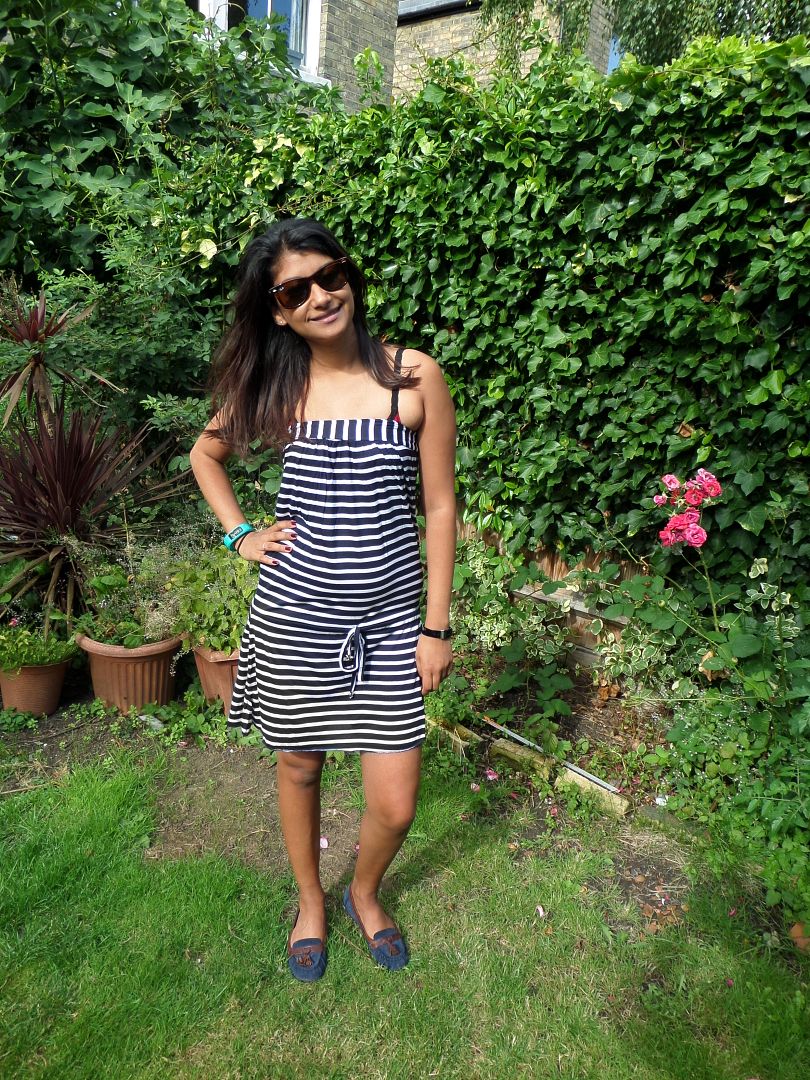 This is my new dress from South Beach and I wish I had it earlier on in the summer, so I could have worn it more. It's such a soft dress and I love the nautical stripes on it. It's such a great dress to chill out in at the beach, to just whisk of before jumping in the sea. Paired with a pair of
really comfortable flats
, this was a perfect look for a walk in the park with the family. It even got me through a mini game of football.
Sherin xx