I love it when people compliment and say 'OMG is that new?' when you wear something that you've had for years, and wear quite frequently.
Wearing:
Outfit - Traditional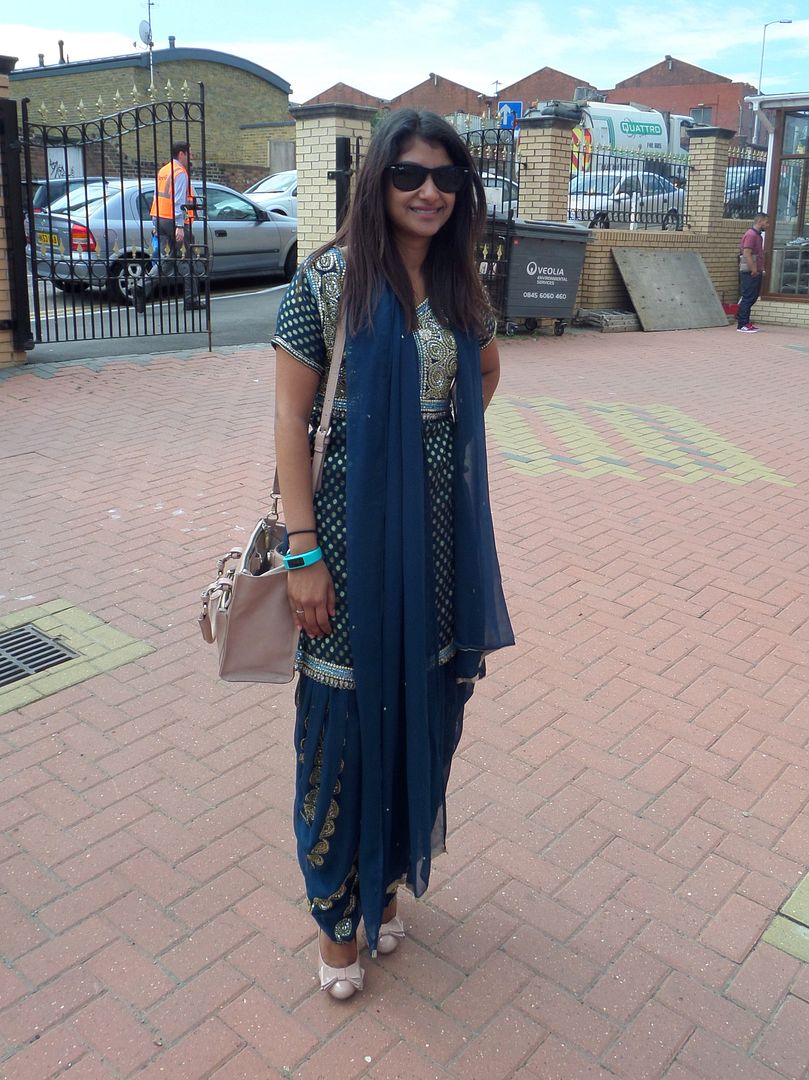 I actually bought this traditional outfit ages ago and have worn it dozens of time during family functions, weddings and religious holidays - like this one. I love that it still has that new vibe to it and I'll be sneaking it into various other family events to see if they notice again.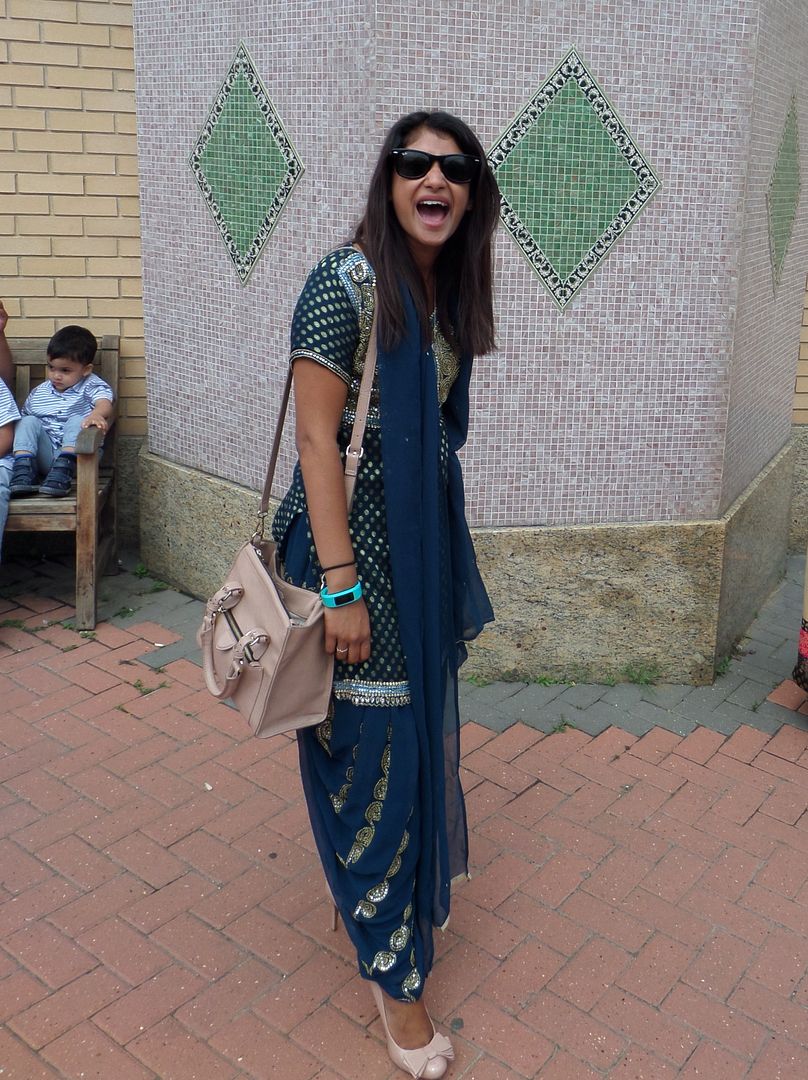 Monday was a religious holiday, so we took advantage of the lovely weather to dress up and eat loads. Most of the family was pretty keen to change in to more comfortable outfits by about midday, so none of us stayed in our over dressed and sparkly clothes for too long.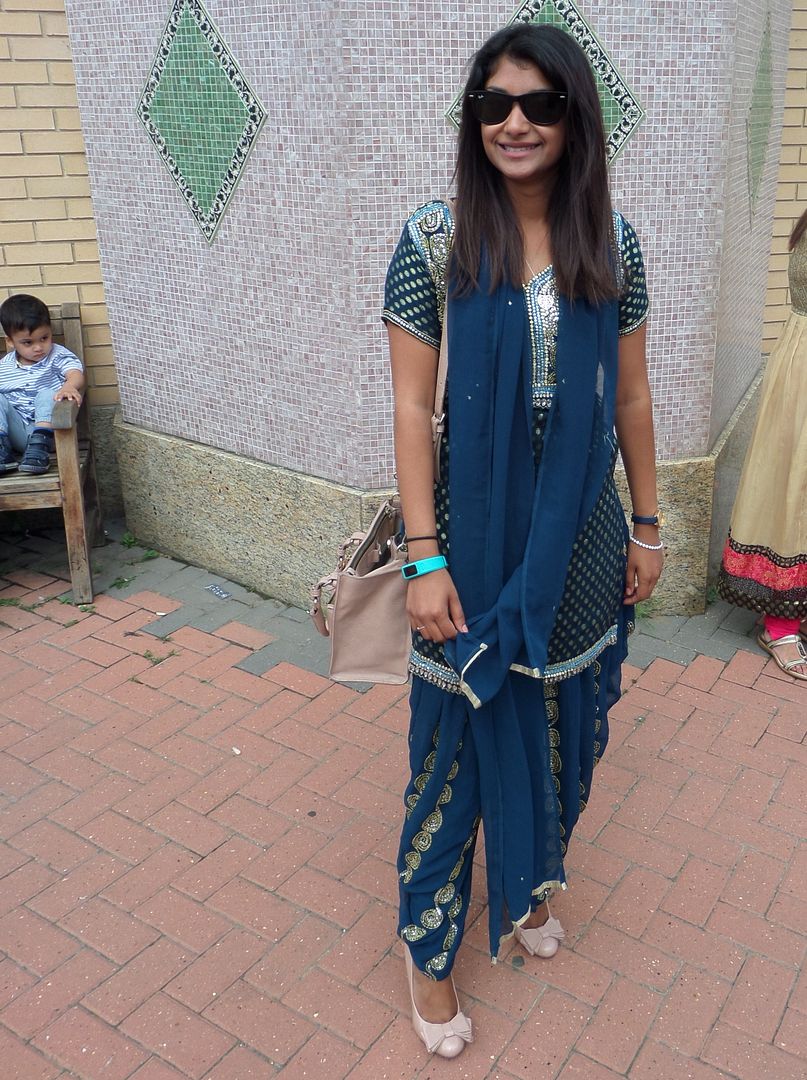 Are you also noticing my that green band on my wrist that looks like it'll match with none of my outfits ever? Well, that's my new fitness band, which was a birthday present from my dad. It's a Garmin Vivofit, and I've been having so much fun analysing how many calories I burn and how much I walk. Let's just put it this way: turns out I'm a lot lazier than I initially thought and I spend a lot of my day in the 'red zone' as defined by the band. I'm having most fun analysing my sleep movements though. I'm pretty much a nerd when it comes to graphs.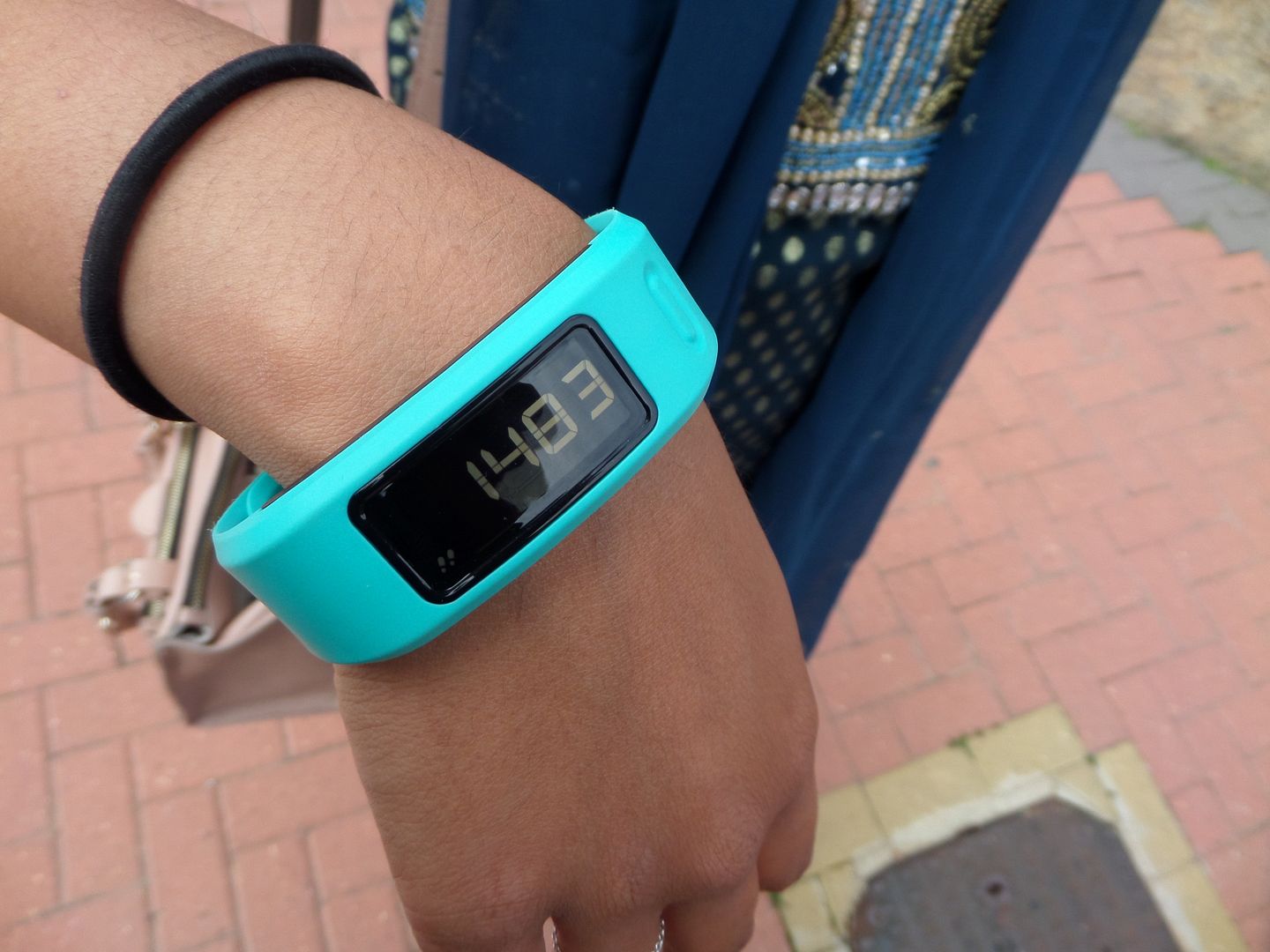 And say hi to my new gorgeous Olivia Burton watch. I already have an extensive collection of watches and this is my latest conquest. I got this from
Twisted Time
and love the simple design of it. I've had nothing but compliments for this watch.
Sherin xx