While my birthday was over a week ago now, I decided to do a belated dinner with some old university friends. Since we graduated, it's been a lot harder to get the old gang together at one time, hence why it was so delayed.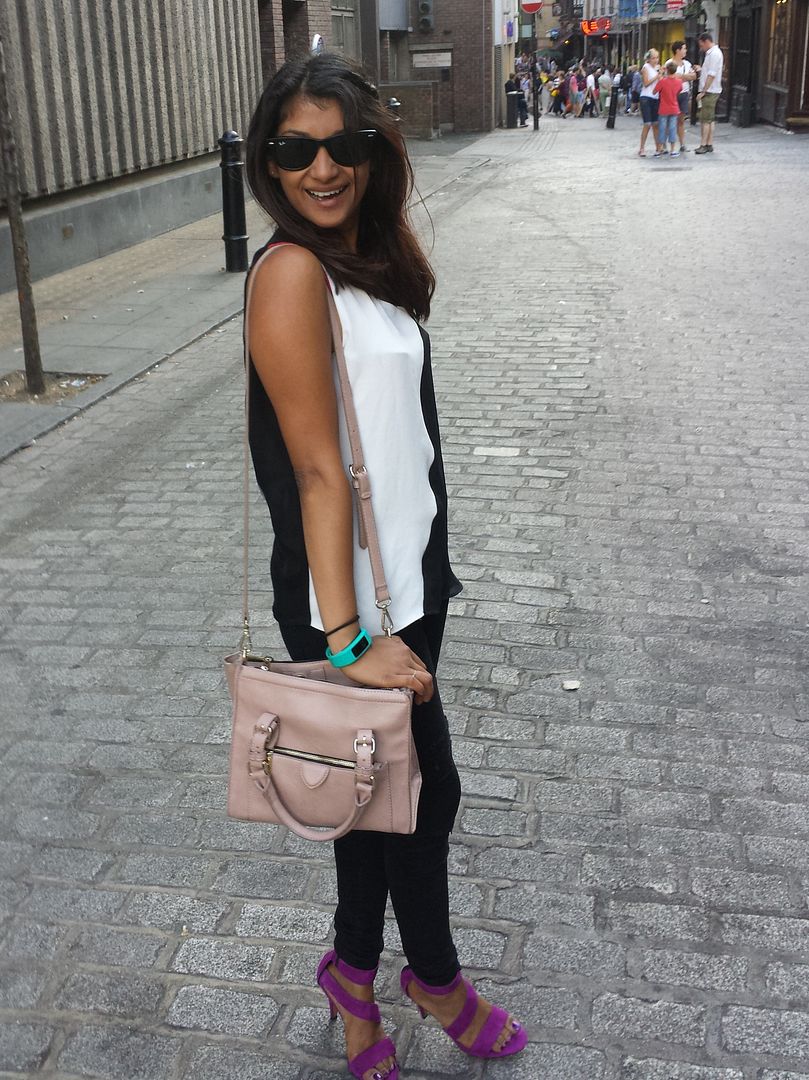 Wearing:
Top - Mango
Jeans - Warehouse
Shoes - Tamaris
Bag - Zara
Sunglasses - Ray Bans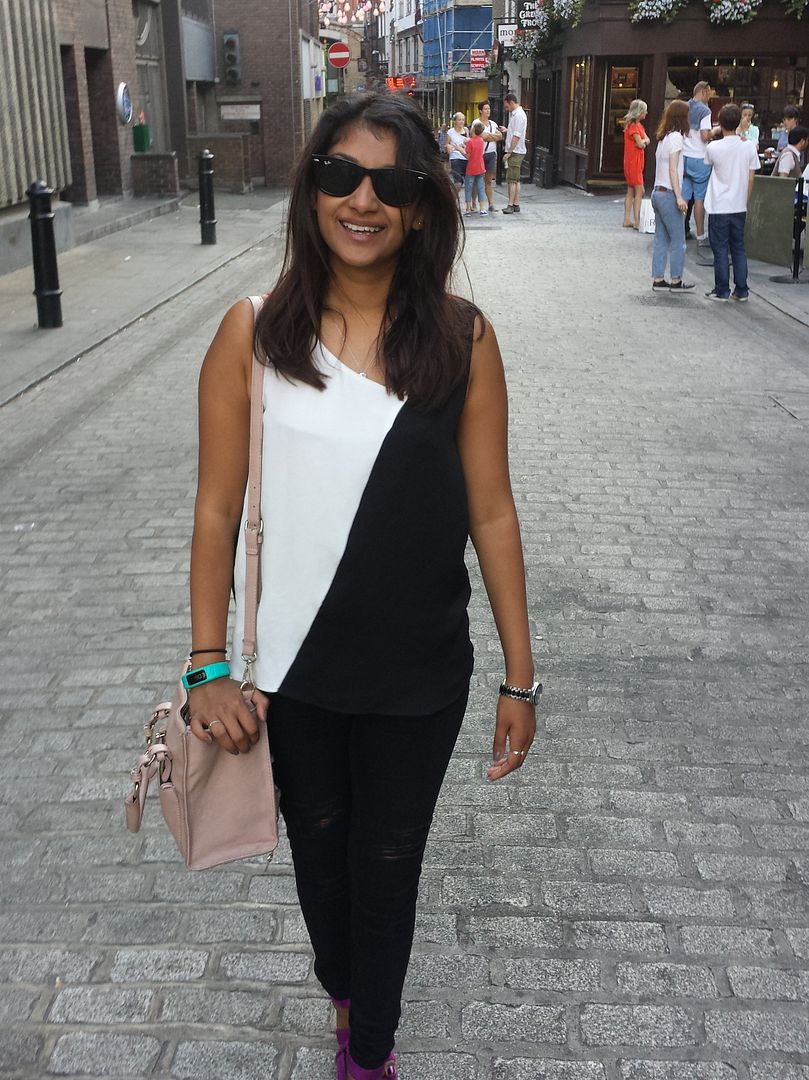 We went for a nice dinner and it was a chillier evening than it has been, which is why I opted for jeans - for the first time in a few weeks. My waist was NOT used to being stuffed in skinny jeans after a few weeks of floaty dresses. While everyone loses weight for summer, looks like I'll be losing weight for winter, otherwise I will definitely not be able to fit into any of my jeans! I'm blaming the three birthday cakes I had for my birthday.
I do love a good pair of ripped jeans though and these ones look so casual and fun. Black and white is still one of my favourite colour combinations to wear. I definitely feel the most comfortable in it and the monochrome look of the top means that it's one of my favourites. I added some coloured heels to the look too to add a pop of purple colour. I've had these shoes for a while now but this was their first outing. Can't wait to take them out more now that I've broken them in a bit.
Sherin xx