I spent the last long weekend in Belgium and it was a lovely holiday. We went predominantly for the Formula 1, so spent most of our days at the beautiful track in Spa, watching fast cars whizz by, and eating a lot of waffles. It wasn't my most fashionable to trips as it was a bit cold and I knew there would be a lot of walking.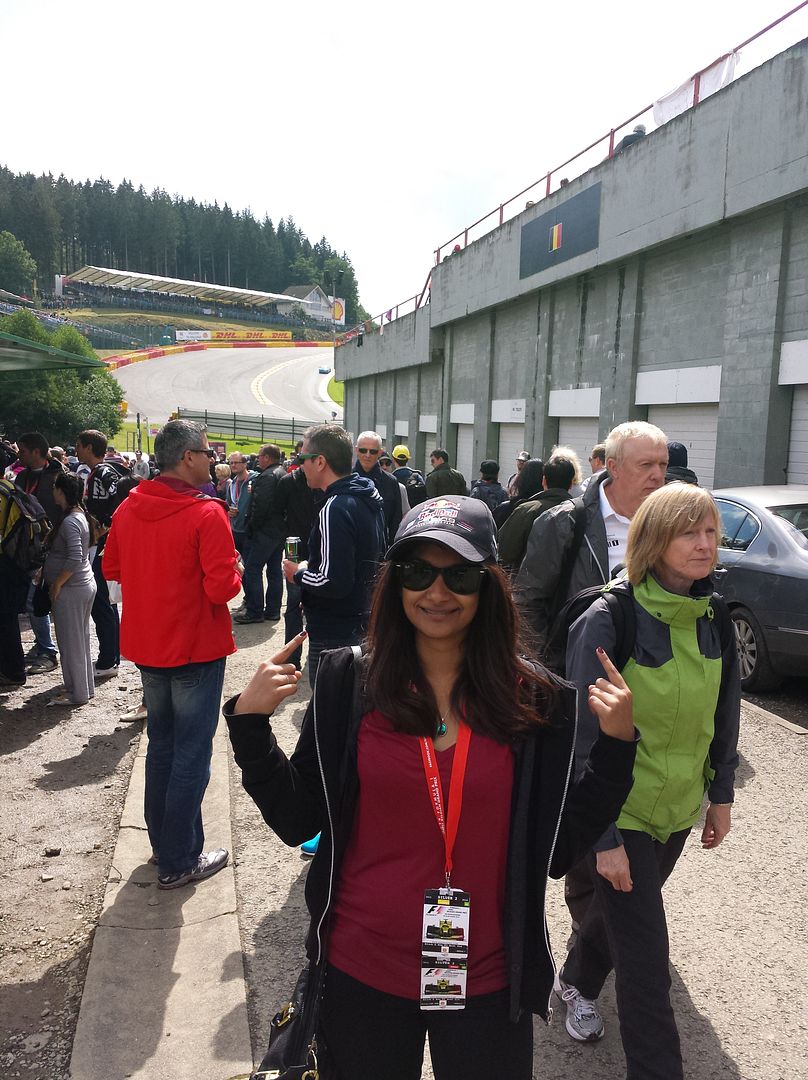 Saturday - Qualifiers Day - was a bit rainy, as in it started off nice, then I got drenched. We tried to find shelter, but then that flooded and we had to scramble out via some fences. We then had to watch the Qualifiers in the pouring rain. We didn't mind though. The atmosphere was amazing and it was great seeing my favourite drivers fly past.
(I'm not screaming from the weather in the picture below: my jeans were far too tight and I'd developed bruises around my waist by this time).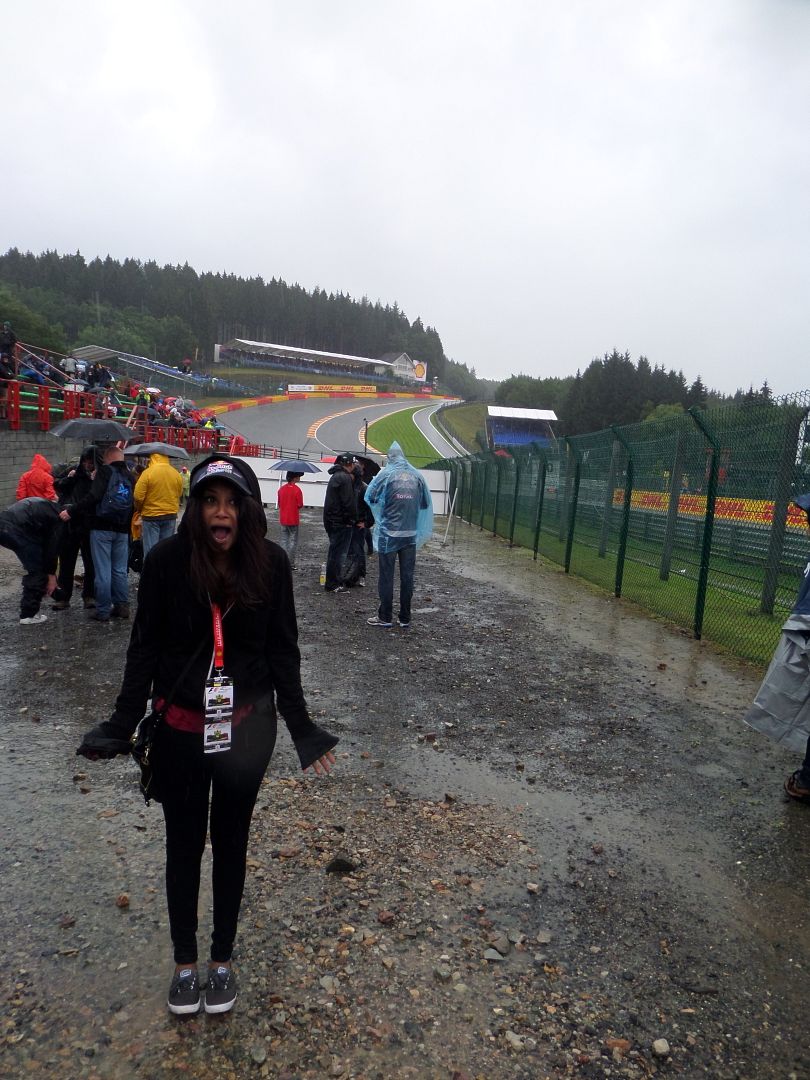 Like I said, it's a stunning circuit, surrounded by a lot of greenery up in the mountains, with only small cities nearby.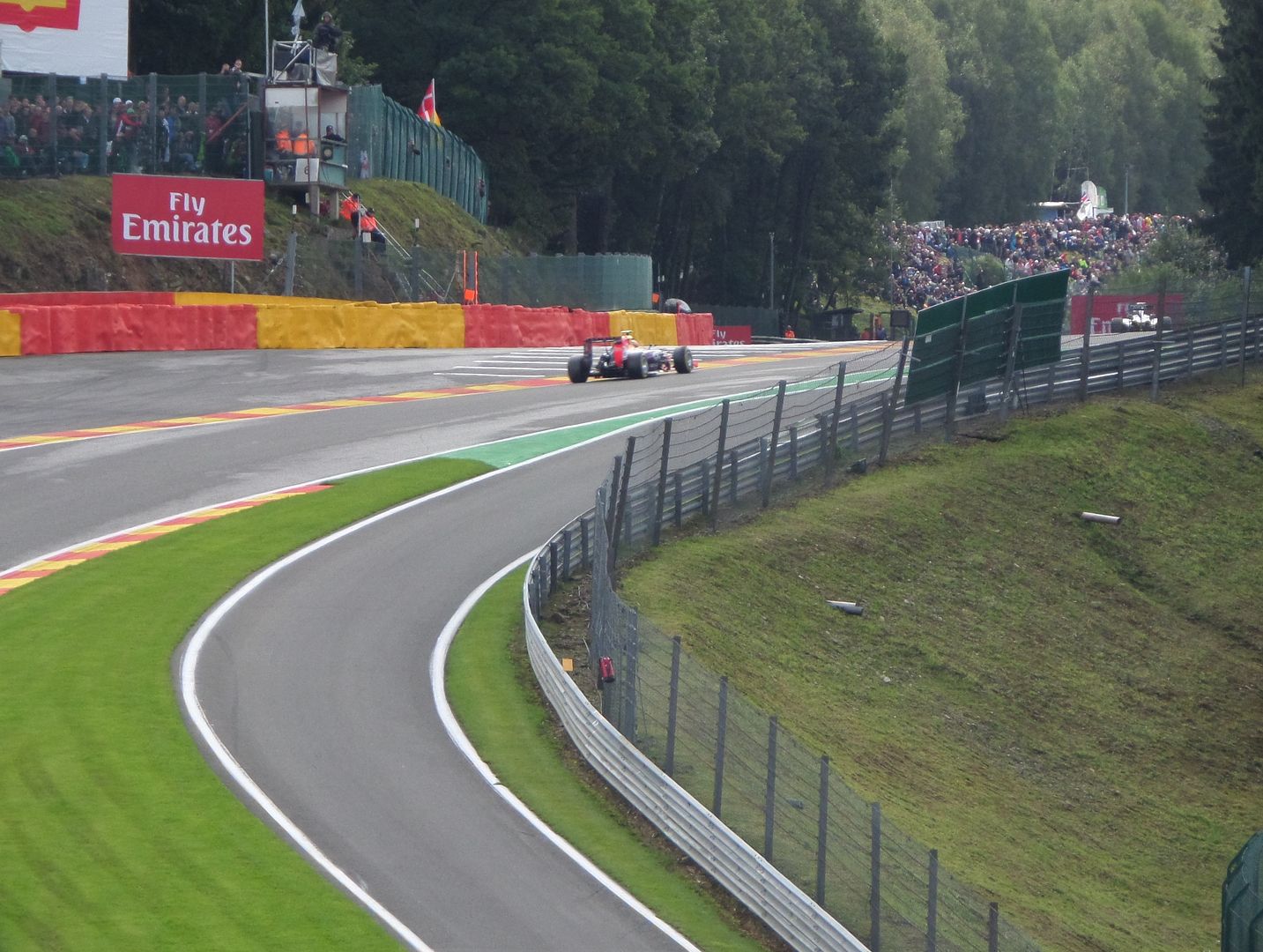 Race day itself on the Sunday, had a lot better weather. It was still a bit chilly, but the sun was shining so we could enjoy the race comfortably. My brother and I managed to get on to the track after the race too to see the winners ceremony and got to hang out at the start/finish line, where I had to take pictures and do the cool task of picking up bits of tire that was on the track!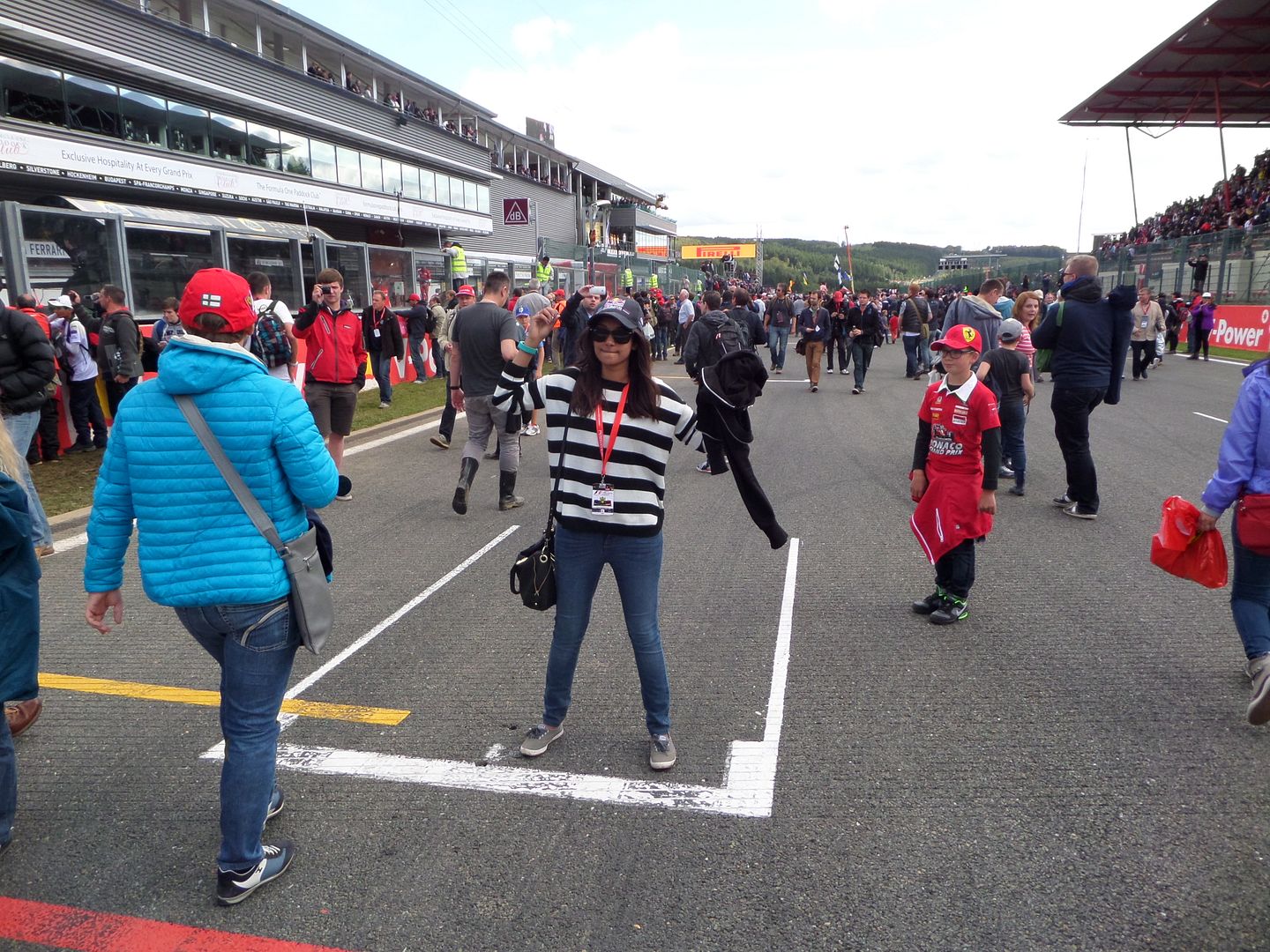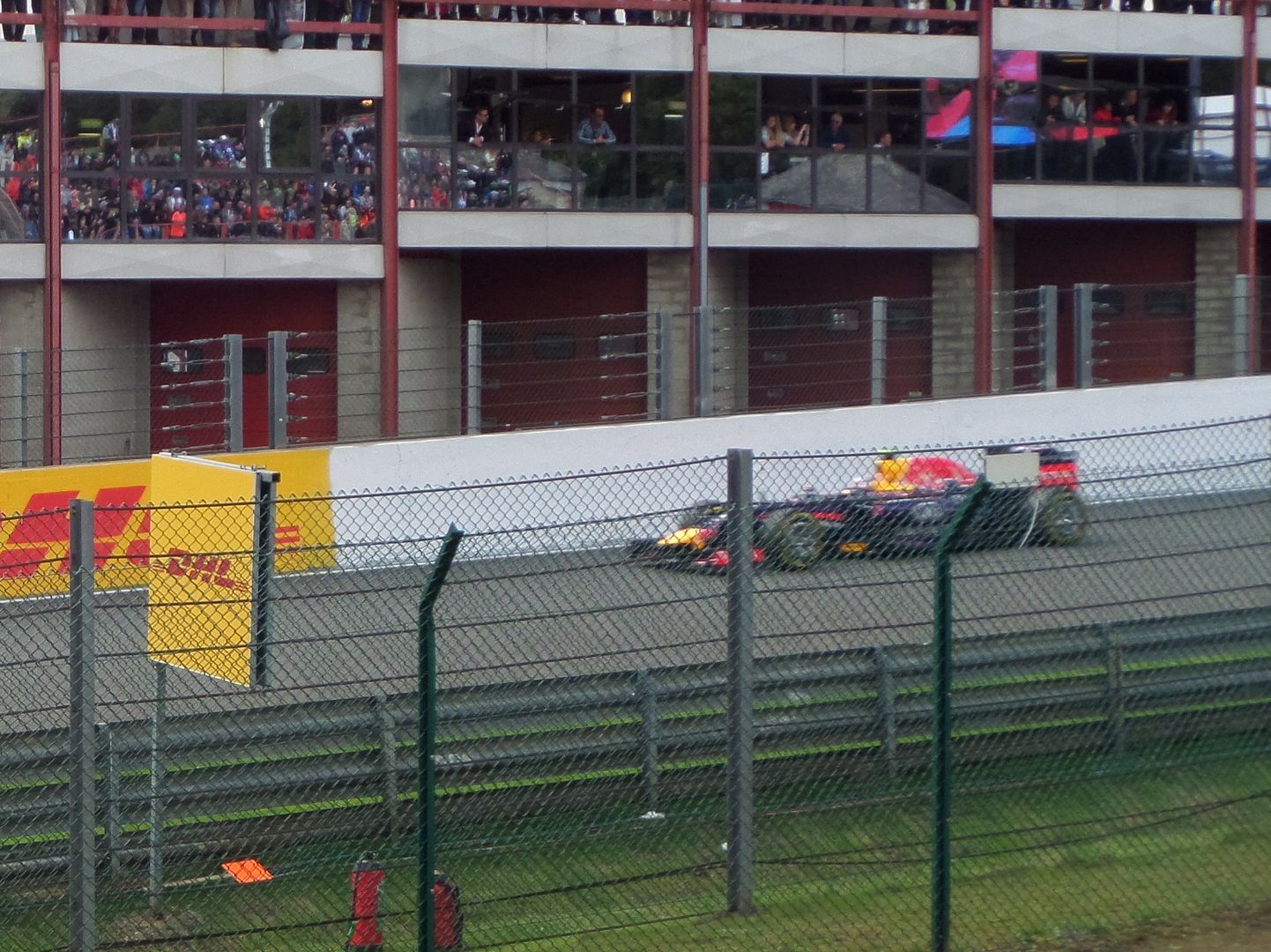 We ended our trip by spending 20 hours in Brussels, where it rained for all 20 hours. We didn't explore the city, but decided that we had to do the Grand Palace, then we just wandered in and out of chocolate shops. I seriously bought my weight in chocolate. The Grand Palace is a stunning location, and hopefully I can go there again on a day when there's better weather so I can properly enjoy it.
Sherin xx