There are two things I love about the summer: sunglasses so I don't have to wear eye make up and being able to be really over dressed. I always prefer to be overdressed than underdressed and never have any problem sitting there in a pretty dress and heels while everyone else is more casual.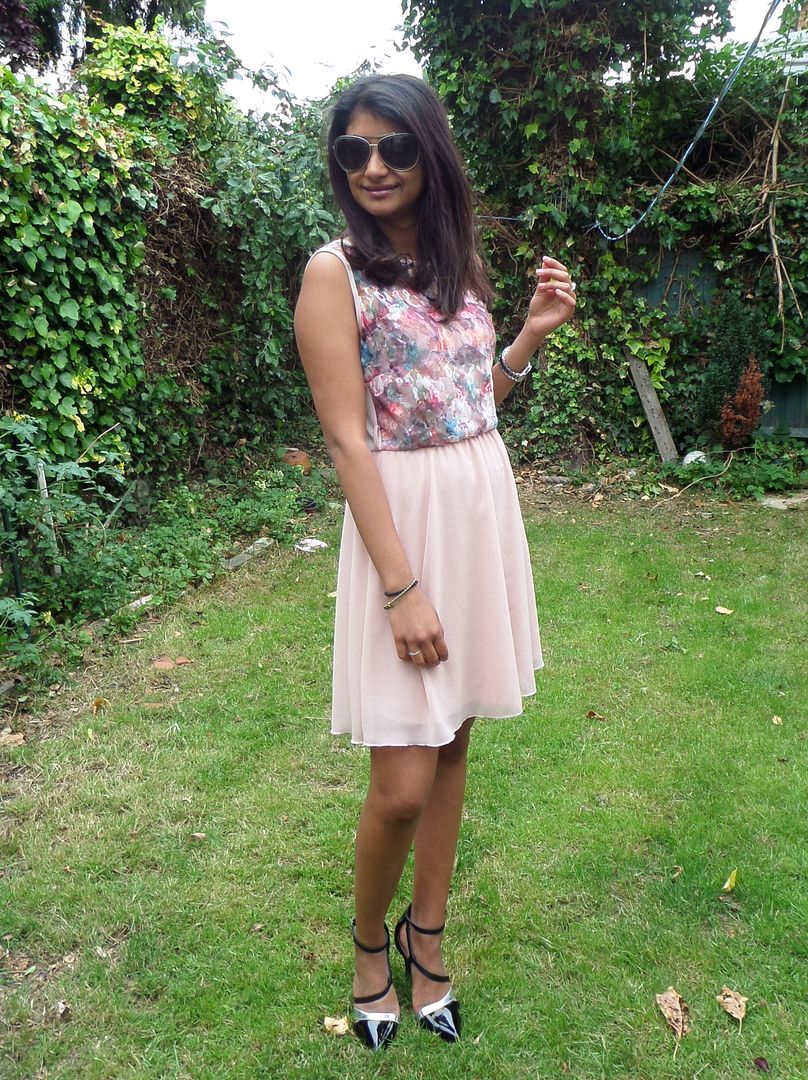 Wearing
Dress - Zuiki
Shoes - F and F
I picked up this dress in Rome and I'd been looking for the perfect place to wear it. I don't wear a lot of pink but I really couldn't resist this dress - not to mention it was also on sale. I particularly really like the printed design on top.
Also really love these heels. I saw them on the F&F site and considered buying them then saw them on sale the following week, so I'm glad I waited - I'm not usually such a patient person when it comes to shopping. I really love all the straps around the food - it's something different from all the other pumps I have.
How was everyone's weekend? I pretty much made plans around the F1 and yesterday's race was amazing. Wish I was there, but not complaining as I'll be at one of the races later on this season.
Sherin xx