Italian food is definitely my favourite of all foods. I ate pasta twice a day for 5 days while I was in Rome and didn't even mildly get sick of it. I could have eaten a lot more of it all.
I was invited down to
Jamie's Italian
in Westfield Stratford and excited to give it a shot. I've been to the one in Covent Garden so couldn't wait to go there for dinner again.
The service was absolutely brilliant - definitely one of the best I've had at any restaurant. Cat and were given a lovely window table and got to do some people watching while enjoying a delicious catch up meal.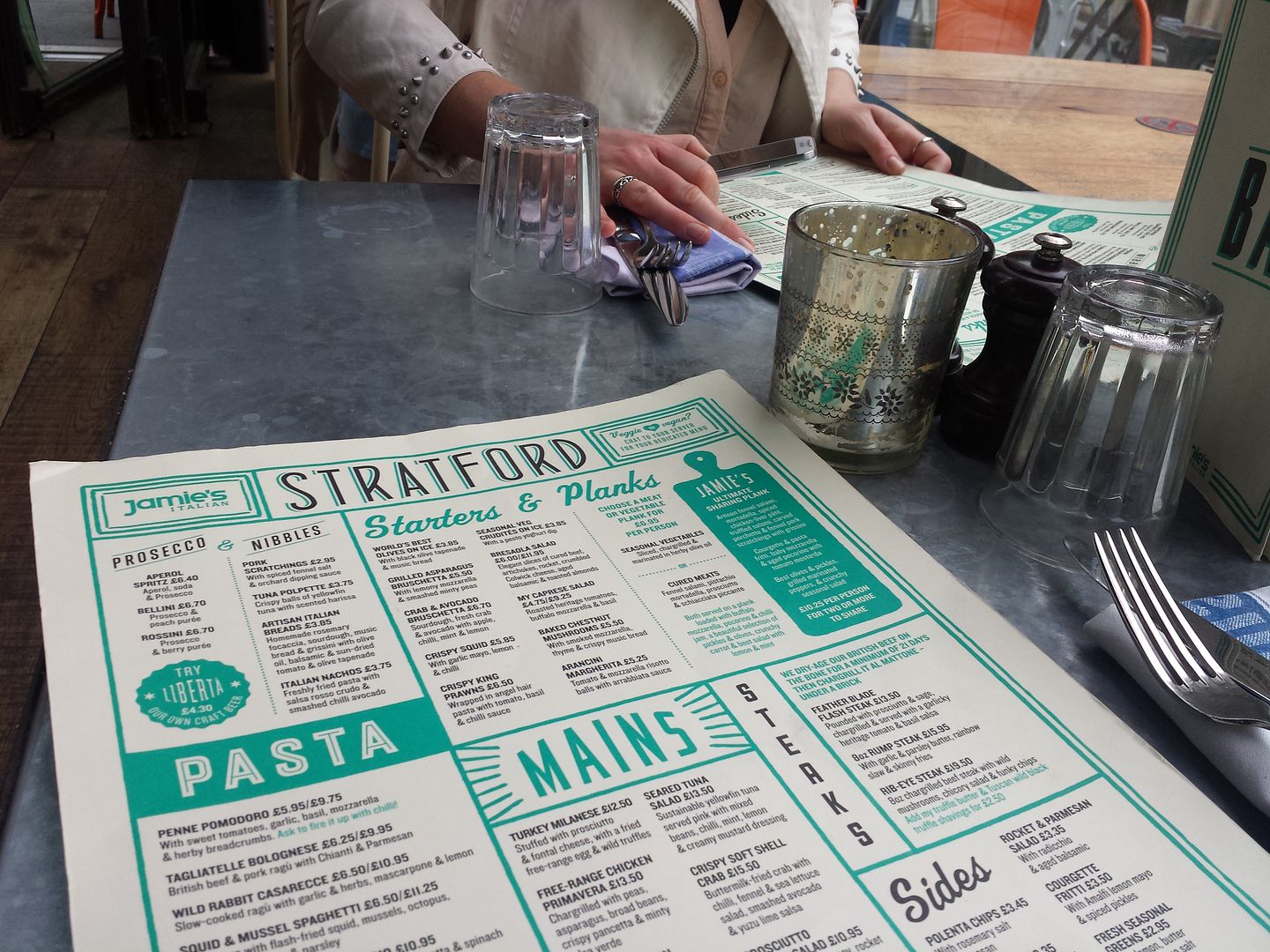 Cocktails were a great starter for us, and went even well with the Arancini Margherita, which was risotto balls in arrabiata sauce. It was so amazing - it's something that not only will I be eating again, but will be trying out in the kitchen myself. It was so delicious.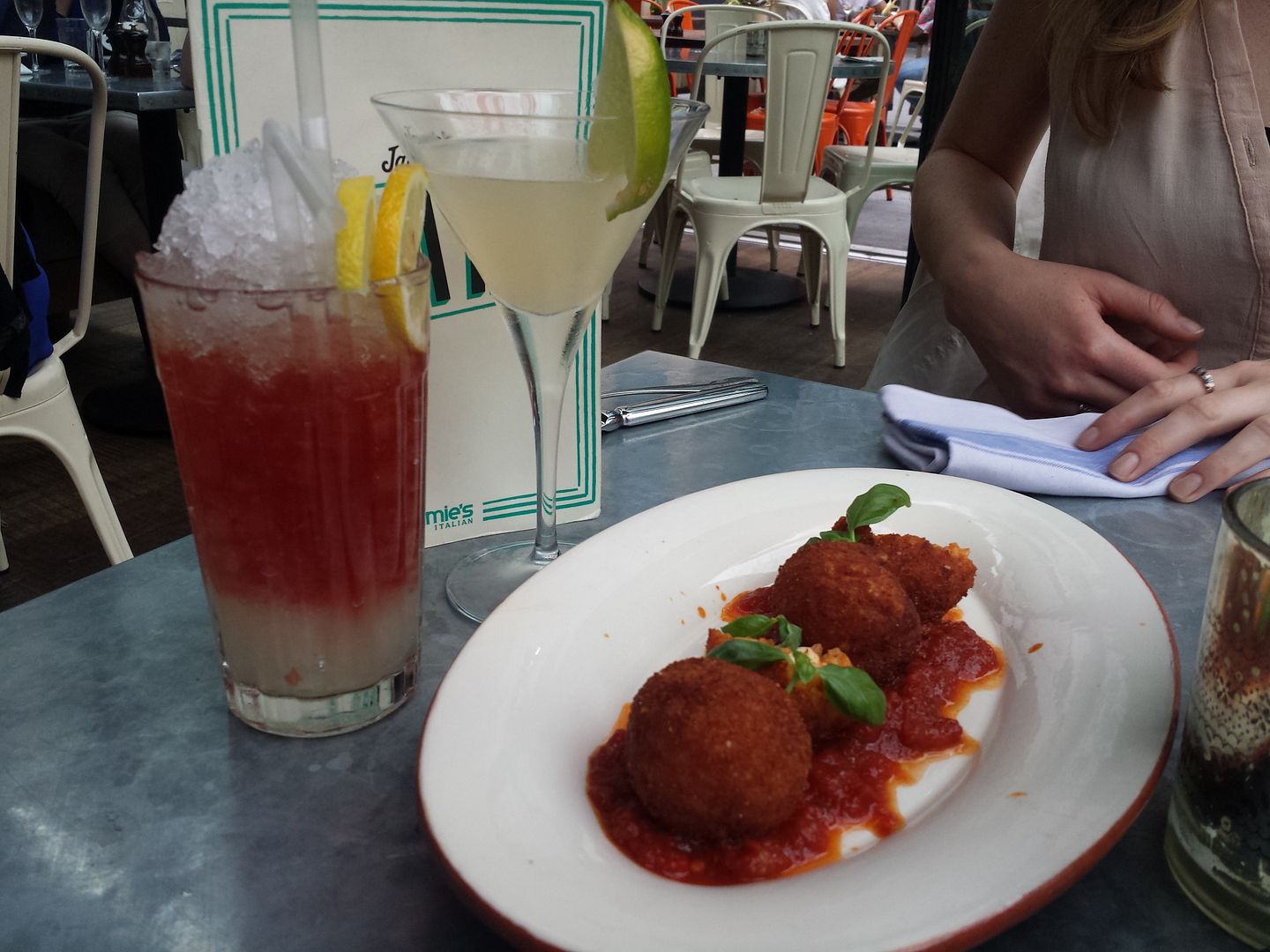 Main course for me had to be pasta based, so I opted for the gnocci, which was one of the days specials, while Cat went for chicken and salad. Cat loved her meal and literally licked the plate, while my gnocci was perfection. Gnocci is seriously one of my favourite foods and this one was one of the best best I've ever had.
We also had polenta chips to share. For anyone who know's me, you'll know my obsession for potatoes. I've never tried potatoes like this before but I definitely enjoyed them. The parmasean on top was a great addition and these are a new variety of chips that I'm loving.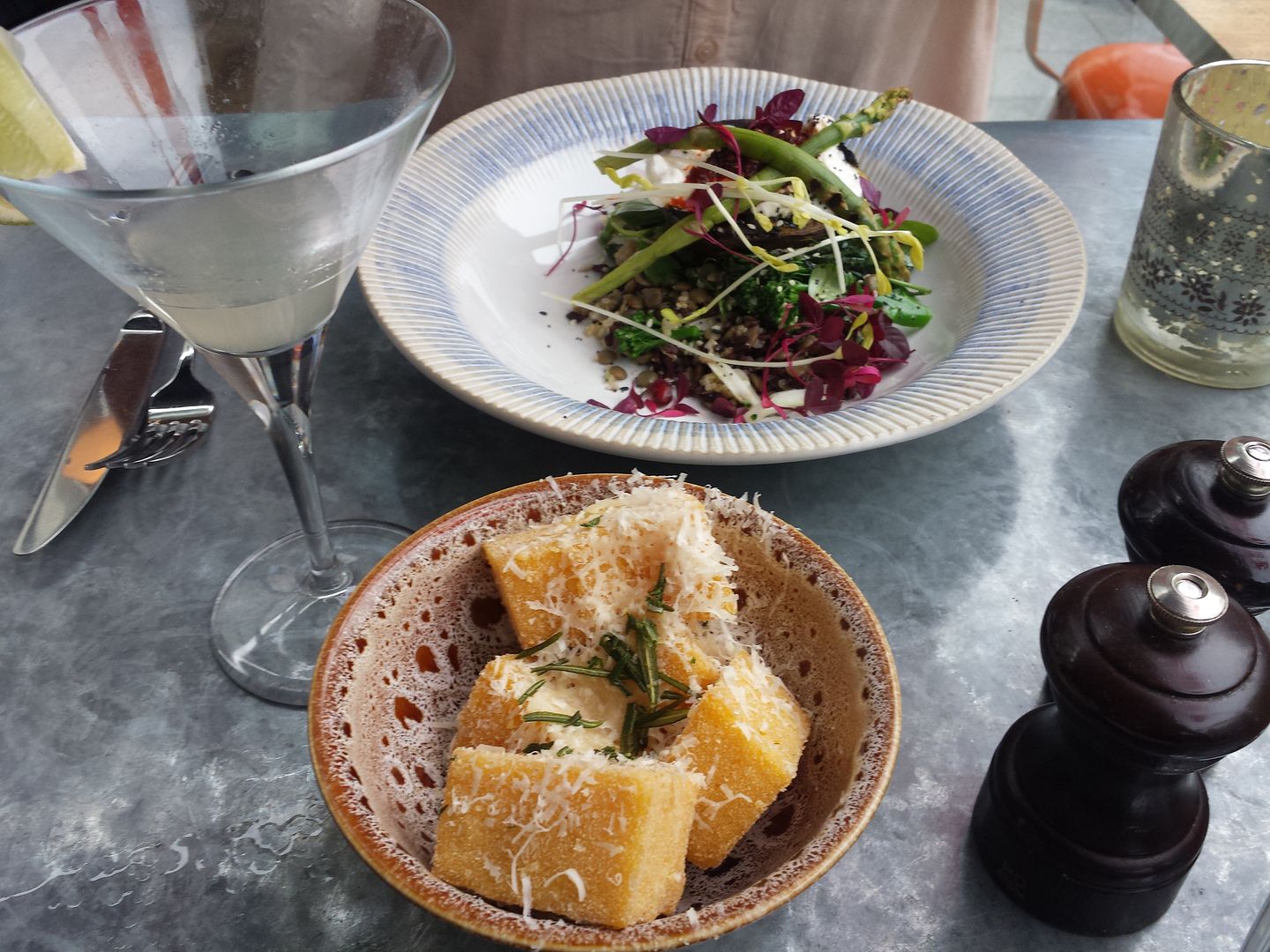 Have you been to Jamie's Italian before?
Sherin xx