In case you hadn't figured it out, I've been in Benicassim this last week for Festival Internacional Benicassim. I've always wanted to do a festival abroad and this one in Spain has always appealed to me. Seeing as it was so close to my Birthday - which is later this week, we thought it'd be fun to go and just have a good time in the sun and sand, while listening to some good music.
Wearing
Dress - Mango
I know I should have started with Day One's outfit, but I loved this one so much that I had to share it first. I really love this dress - it's so perfect for a beach-at-day to a summer festival-at-night transition. There was also a hilarious moment when I went to the beach and took off my sandals. I hadn't realised how hot the sand would be and what followed was minutes of my running around to find a cold patch of sand. *Spoiler alert* - there was none. While painful for me, the locals absolutely loved the scene!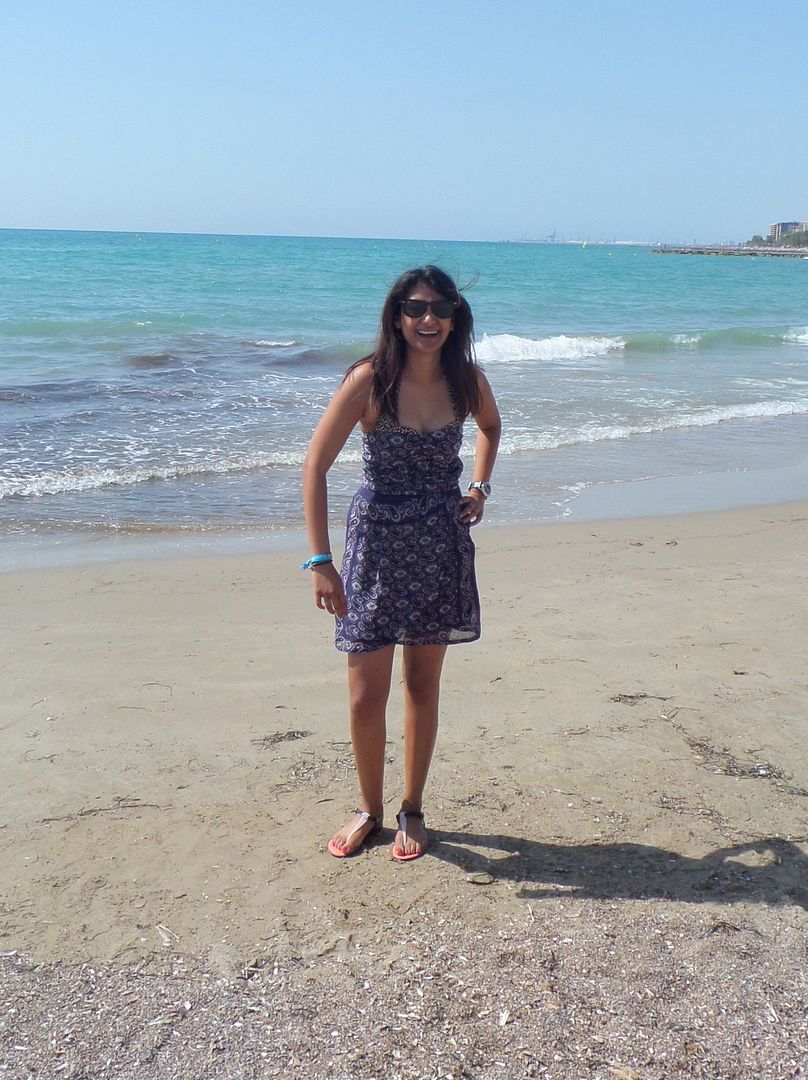 Benicassim was so much fun and I'll have to go again. While we actually had a hotel for 5 nights, we actually made friends and spent a lot of our nights in the campsite. I always thought I was too high maintenance for that, but I've realised that if you have amazing company with you, it doesn't actually matter where you are. But it was nice to know there was a hot shower and my straighteners waiting for me in an air conditioned hotel room, haha!
We saw Kodaline and Paolo Nutini that night too. We were actually right at the front for Kodaline and I would have to say that their set was my favourite of the whole weekend. They sound so beautiful live and 'High Hopes' gave me goosebumps too.
What would you wear to a beachy fesetival?
Sherin xx