Don't worry, I only have one more Benicassim outfit to share after this. It was so hot though, that all I wanted to wear was as little as possible, while still maintaining some level of dignity - I did NOT want to be one of those festival girls who have everything on display.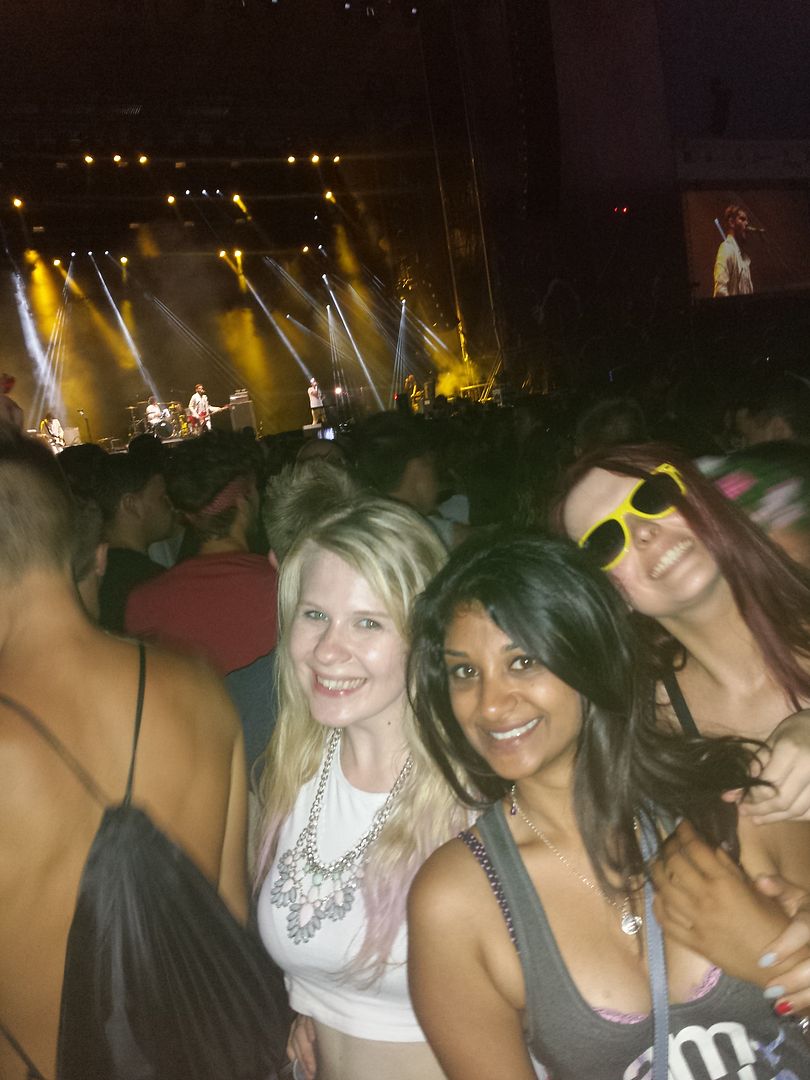 The shorts were perfect as they weren't too short, while there was no way I was going to do the festival in anything but a
decent pair of trainers
. There was too much walking and jumping around involved that I just wanted to be comfortable, so naturally Vans were my go to.
I'd say Day 1 had my favourite line up: we saw Klaxons (see pic above), Ellie Goulding (who was amazing), Tinie Temper and Chase & Status. I think the thing I loved most about Benicassim was that all the gigs were in the evening, so there was no burning in the sun. Although, that did mean that we weren't getting back to the hotel before 6am every morning! Needless to say, I was shattered when we got back to London.
Sherin xx