When I stepped out of the hotel in Italy, my mum said that I was not responsible enough to wear this dress. All white and I don't get along too well as I'm so messy and clumsy, but this dress lasted the day in Rome, without any spilling.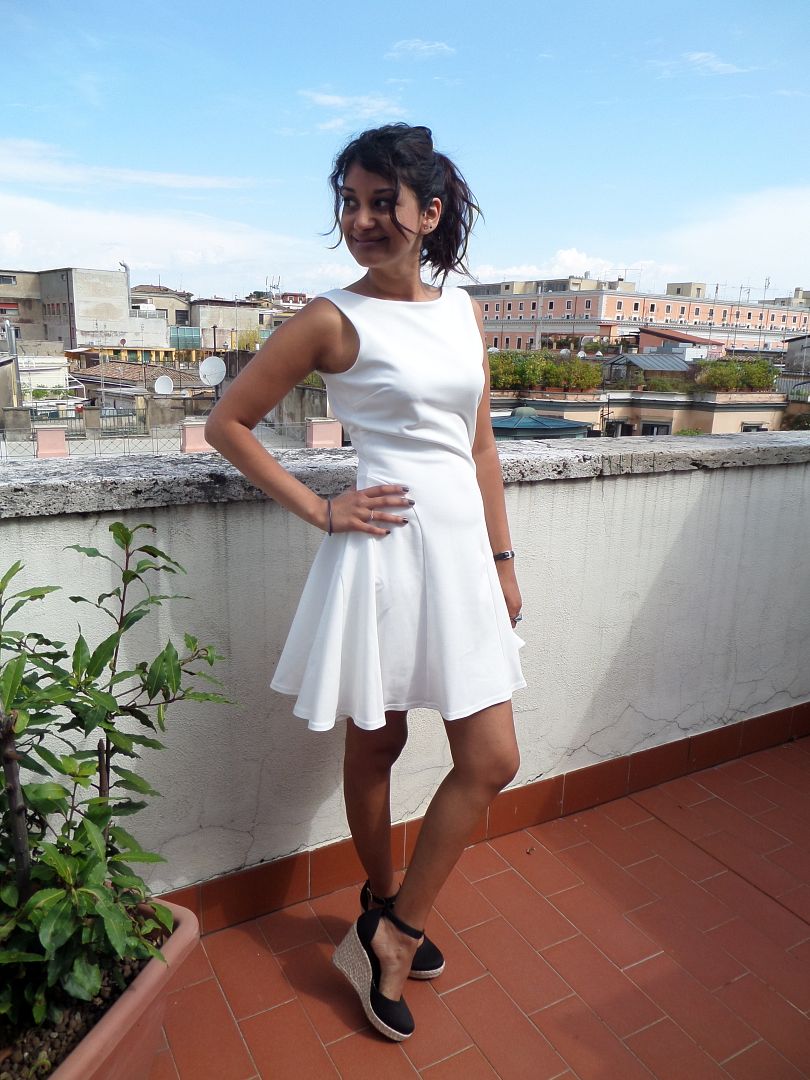 This was definitely a perfect dress to walk around Rome in. It was so lightweight and I felt so glam walking through the cobbled streets of Rome. I also love the open back. The whole dress was just so pretty. I was tempted to have a Marilyn Monroe moment in the white dress too. I'm definitely more open to wearing white on a more regular basis now.
How are you with wearing white?
Sherin xx