For those have you who haven't spotted in on my Twitter or Instagram, I'm in Rome at the moment. I spent yesterday exploring the city then spending the greater part of the morning at the Colosseum. I'm a bit of a history nerd so I was very happy to walk around and soak in all the history.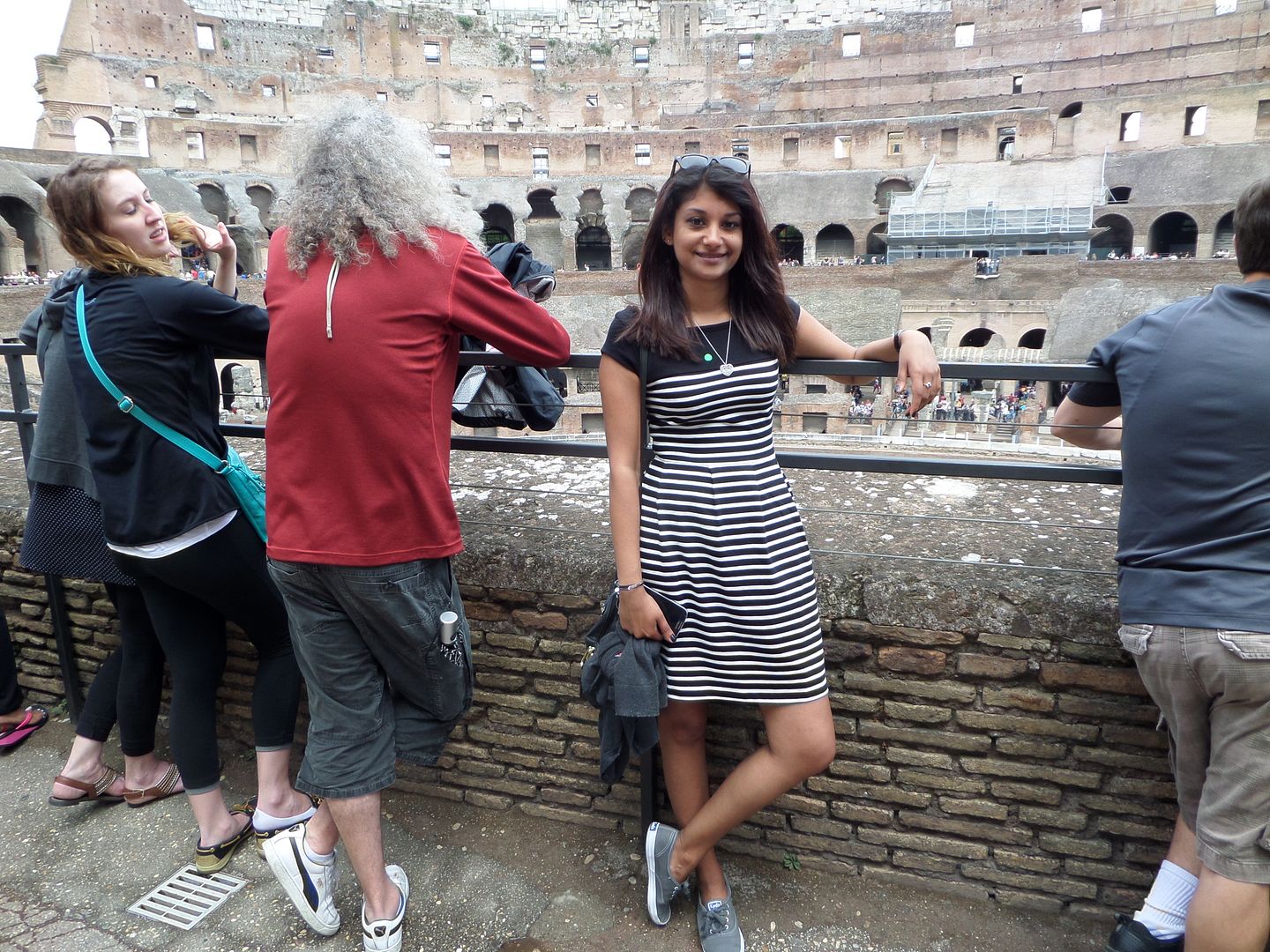 Wearing
Dress - French Connection
Shoes - Keds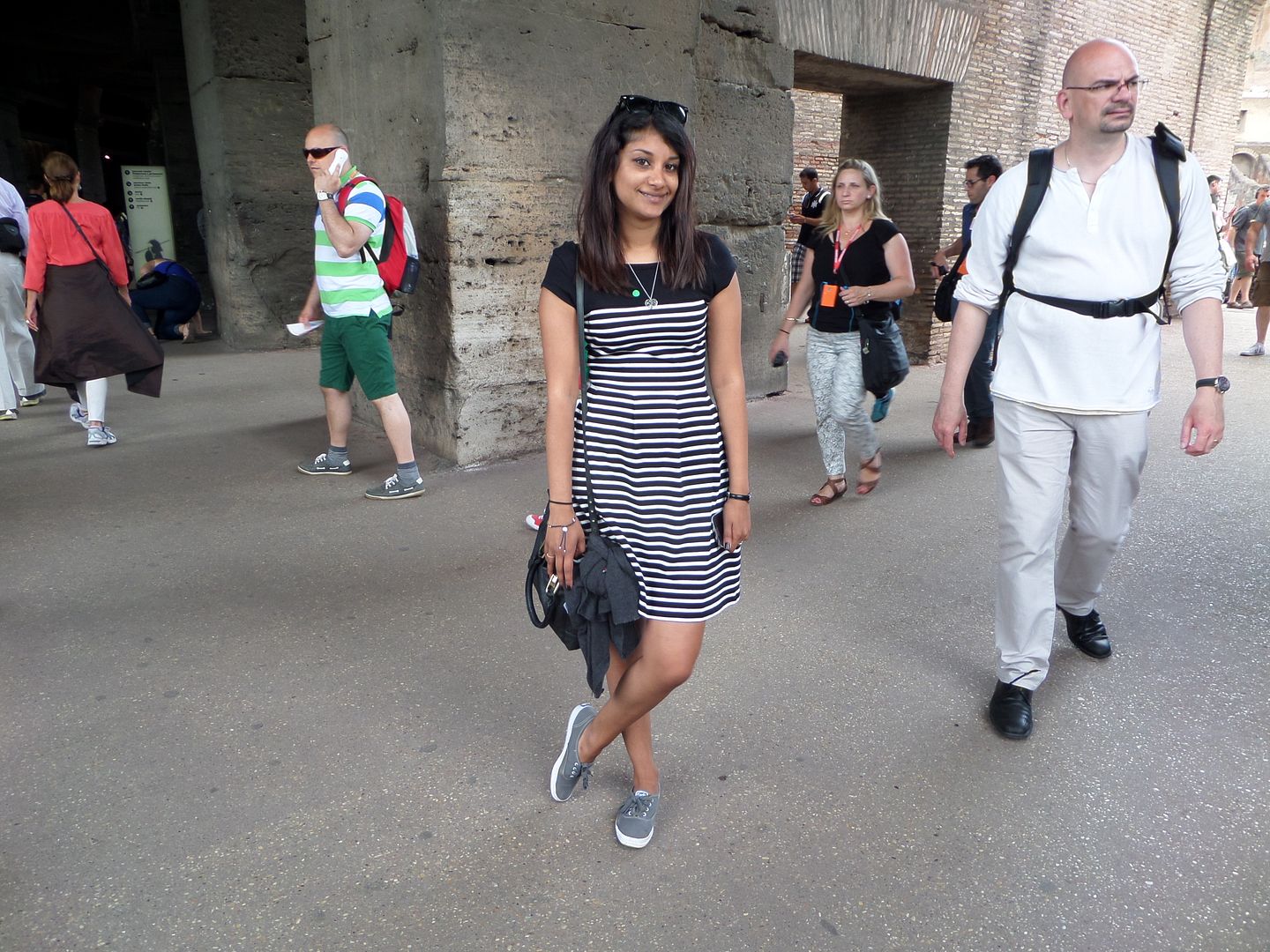 I was wearing the cutest wedges ut switched out of them just before I left my hotel room. I'm so glad that I did - we walked a lot. Not to mention we were met by an insane thunderstorm later on in the day, which completely flooded my shoes and had me drenched to the bone. The Keds served me well though and they're currently being dried underneath the hairdryer.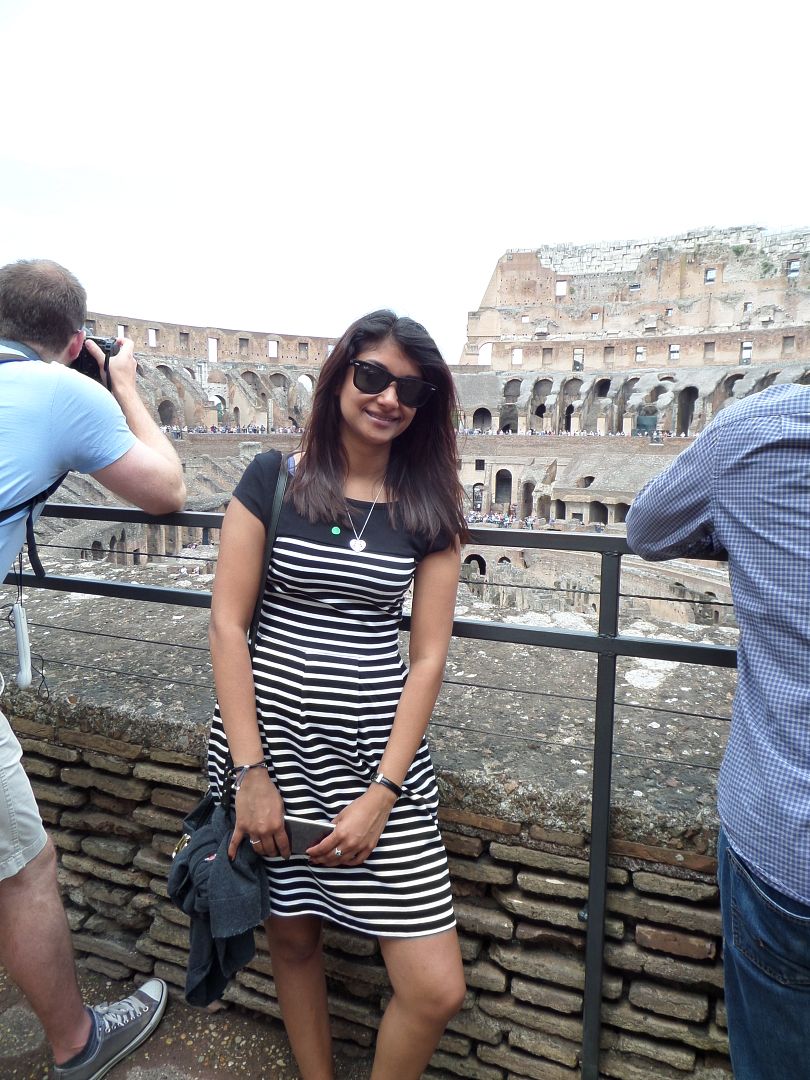 I love
this French Connection dress
. Definitely one that I'll be wearing a lot this summer. It's slightly thicker so kept me warm during the rain, but was also so comfortable throughout the day. I loved floating around such a gorgeous city, in such a gorgeous dress. French Connection is such great quality as well, so I think that this dress will treat me well in the future.
The Colosseum was so powerful to walk through. You could practically hear the 2000+ year old cheers as the gladiators and slaves fought to their deaths. It's so remarkable that such an old building is still standing (bar a few ruins) and you could definitely feel the energy of all the passed there.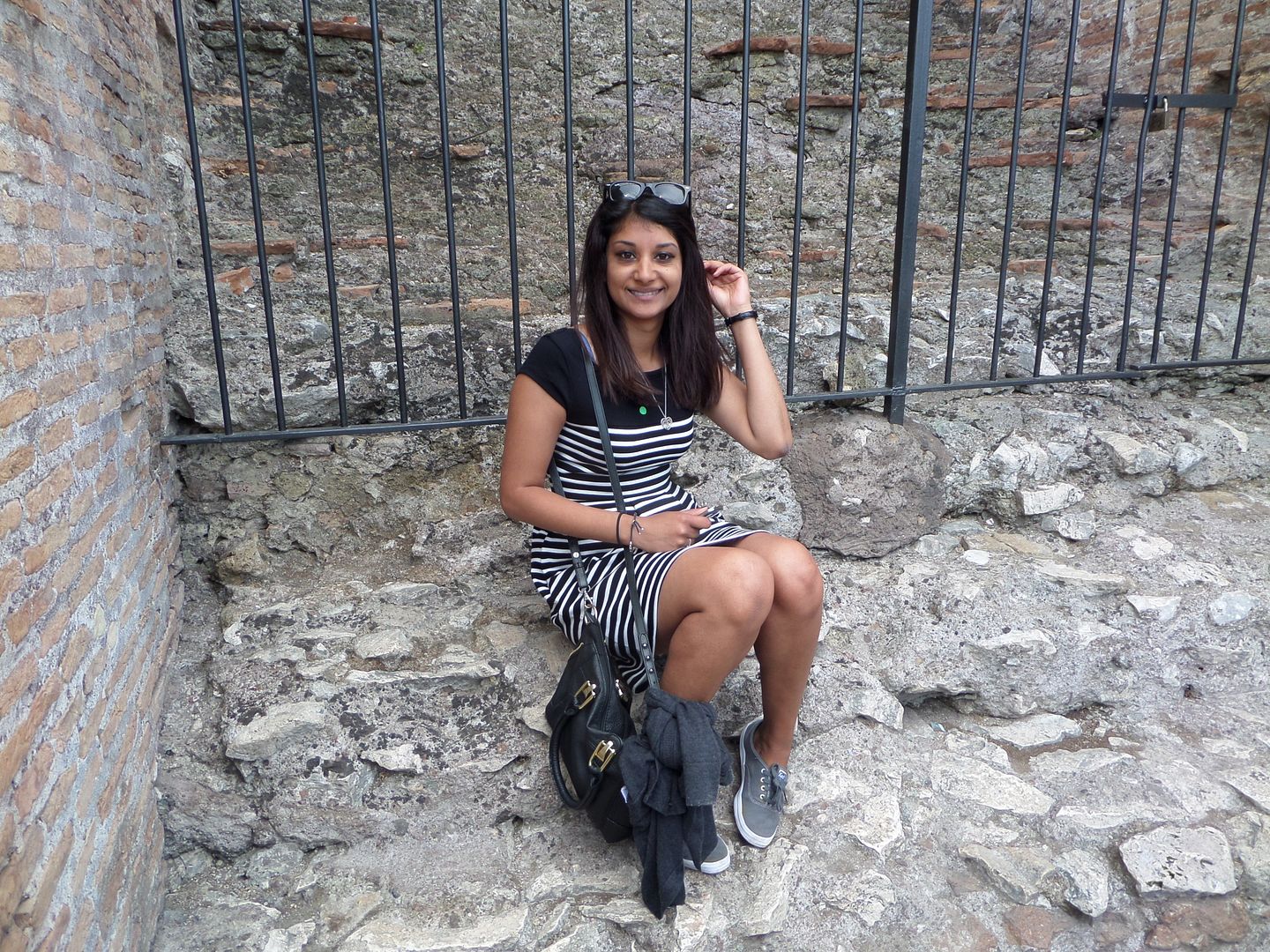 Sherin xx