I spent the weekend in Kent this weekend, with
Rachel
, and had such a lovely time in the countryside. We were lucky with the weather, so I got to wear a pretty dress, while I was taken to an authentic country pub lunch - it was absolutely delicious!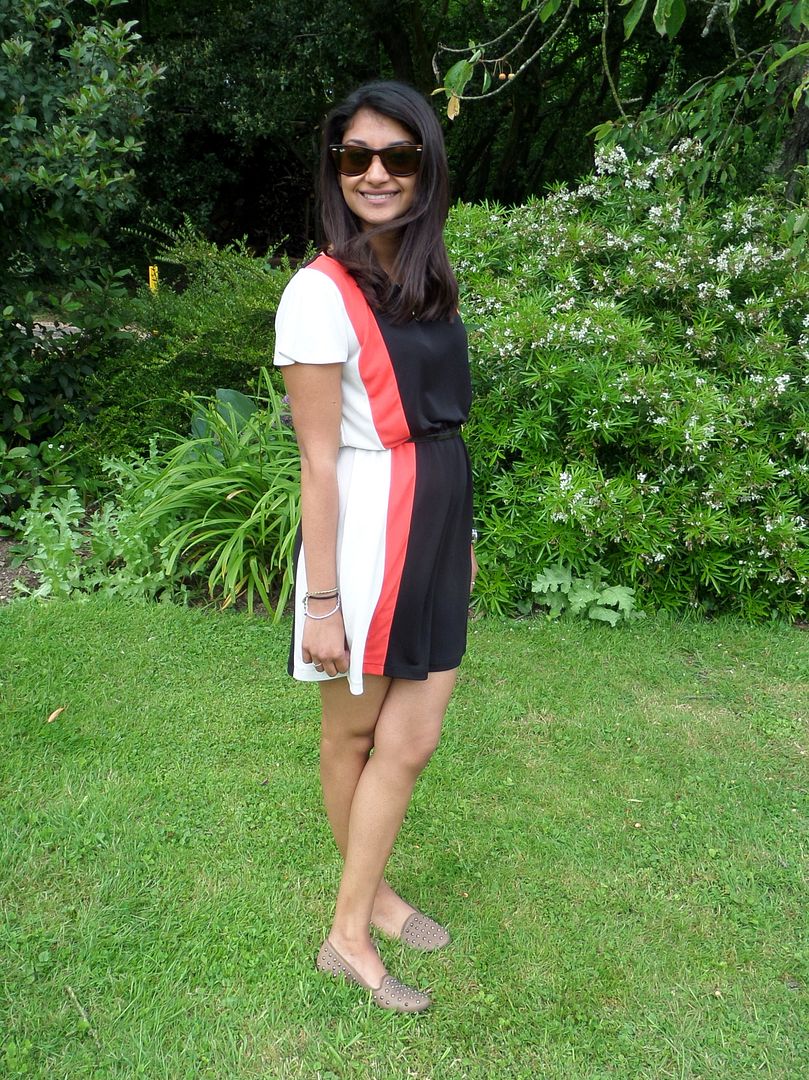 Wearing:
Don't worry, there'll be a proper post on what I got up to this weekend. This dress has been my favourite for the last 2 summers, so it's already been featured on the blog tons, but that's not going to stop me wearing it and featuring it. I love that it has the three different colours so that it looks different depending the angle you're looking at it from.
And if you hadn't noticed: I got my hair cut a lot shorter. I went to the hairdresser last week and made an impulse decision to chop off 6 inches! This is the shortest I've had my hair since I was about 12! It's an adjustment, but I'm glad I did it. It's so much easier to maintain, especially with summer practically here.
Sherin xx