About a year ago, I headed to
Polo in the Park
and we ended up having so much fun that we decided to make it a yearly tradition within my group of friends. We had as much fun this year too, with the major difference being that the weather was 100 times better this year too!
Wearing
Dress - Pepe Jeans
Bag - Michael Kors
I was really excited to take both my new Michael Kors bag and
these stunning wedges
out for a proper spin. I am so in love with both! The bag managed to fit in tons, while the shoes were so comfortable. I managed to stand in them all day. Good work on them.
While the greater part of the day was spent in or around the Mahiki tent (whoops) we did get to see some good Polo matches. And, more importantly, we managed to 'Stomp the Divots', which is a Polo tradition, where spectators come onto the pitch at half time and pat down the grass where the horses or mallet kick up the ground (see pic below).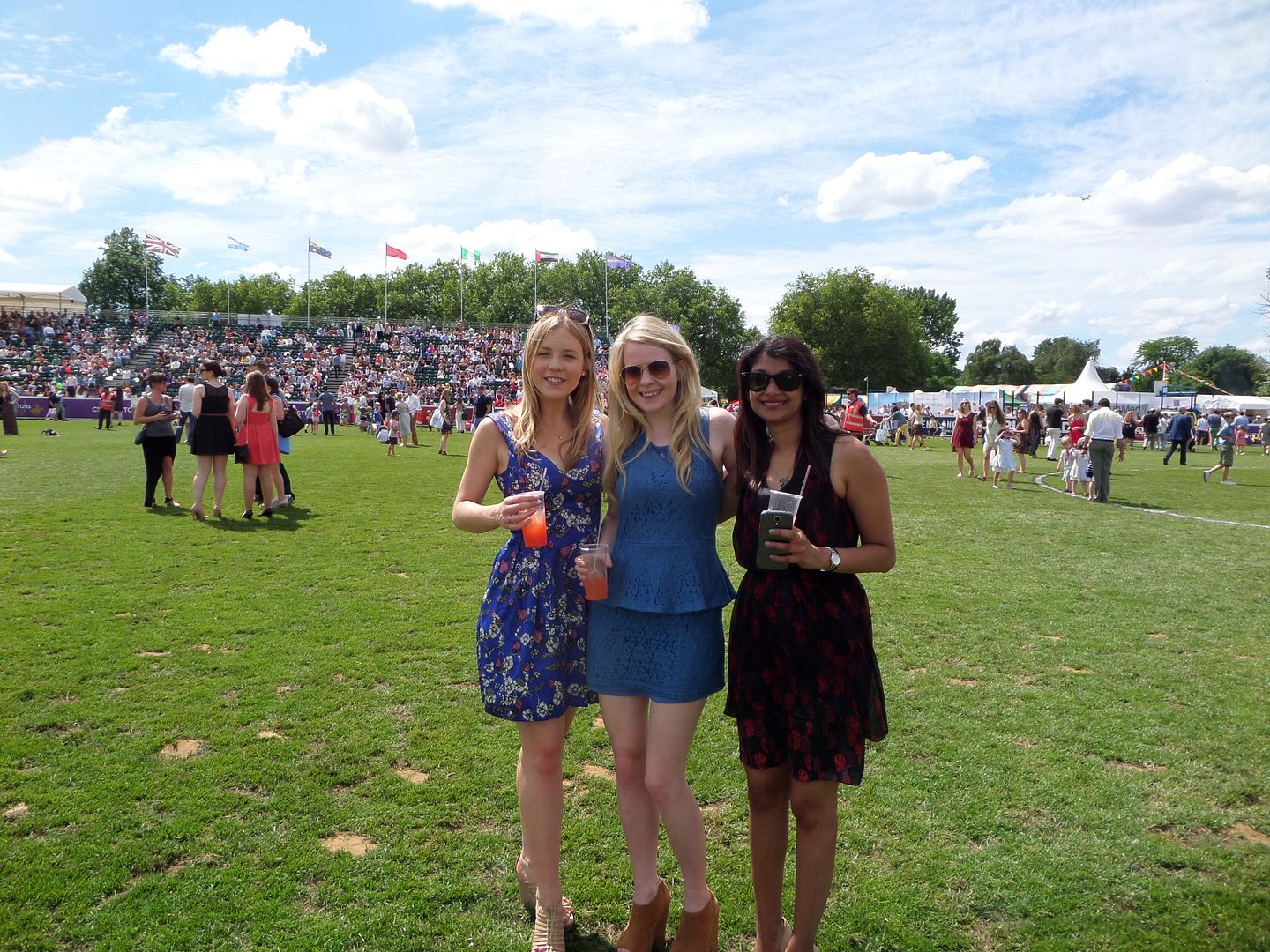 It was essentially just a lovely day out with some of my favourite girls. The weather was incredible and we had so much fun just relaxing and watching some good Polo matches.
There was also this amazing moment when we found a mechanical horse for us to learn and practice on. So much fun.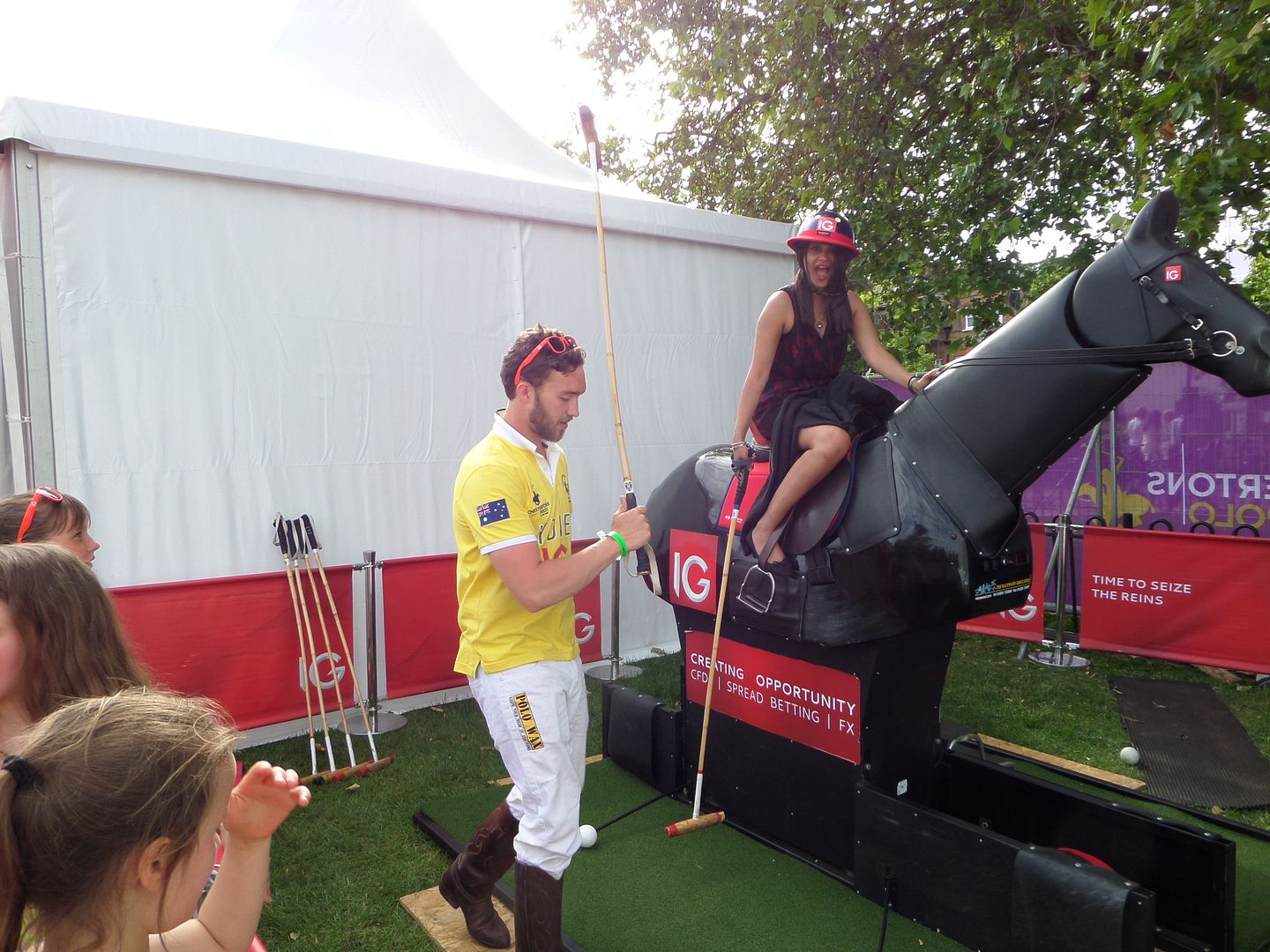 Sherin xx