I love nail polishes - if you know me and see me regularly, you'll notice that my nails are very rarely unpainted.
Nails In is one of my favourite brands for Nail Polish and I love how you can get them from anywhere. You can get them from
House of Fraser
, with some exclusive colours too.
I had fun trying out some of the newer, more unique nail polishes out there and I've been rocking them this past week.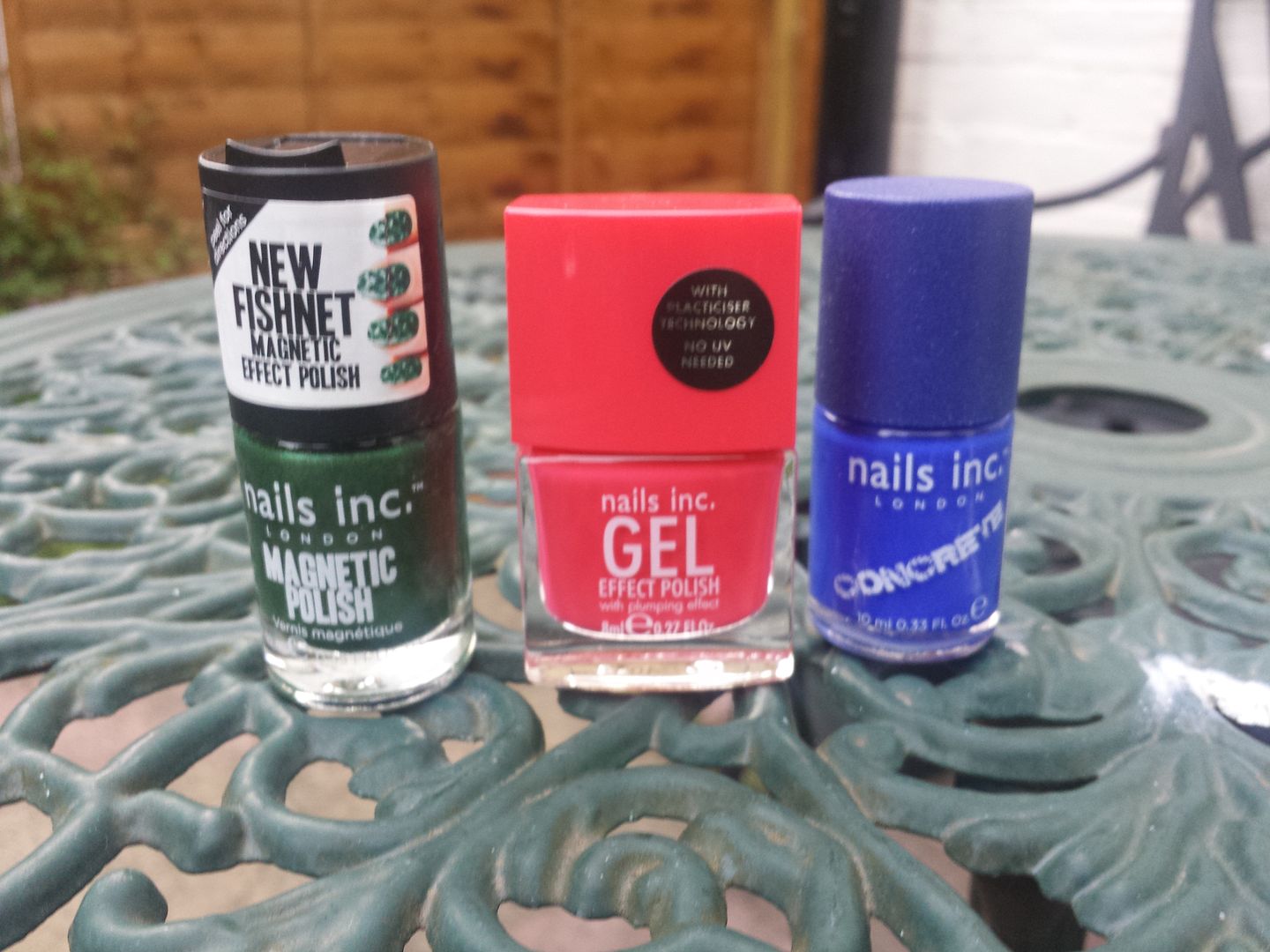 I got three types - magnetic nail polish, Gel effect and Concrete I tried out the concrete and loved it. The blue is nice and vibrant while the concrete effect is done so well. I definitely can't wait to try this out in different colours.
The neon Gel Effect was lovely too. I already had this in purple, which I loved, so was really excited to try out the pink. I was even more so impressed as the neon isn't too bright or 'in your face'. The gel effect is a nice alternative to normal polishes. It's got a great shiny finish and lasts forever, with no chipping.