For me, food and eating is one of the most important parts of my day and lunch, in particular, is my favourite meal by far. With the weather so nice lately too, we've been heading out to the park for picnics at lunch and we've all been having a great time getting out of the office and just sitting in the sun for a few hours.
I was recently sent over some goodies from
Dominos
for a mini pizza party and we picked the perfect day for it too. I grabbed some friends from work, picked up the pizza's and nabbed a spot in the local park, which made for a great lunchtime picnic.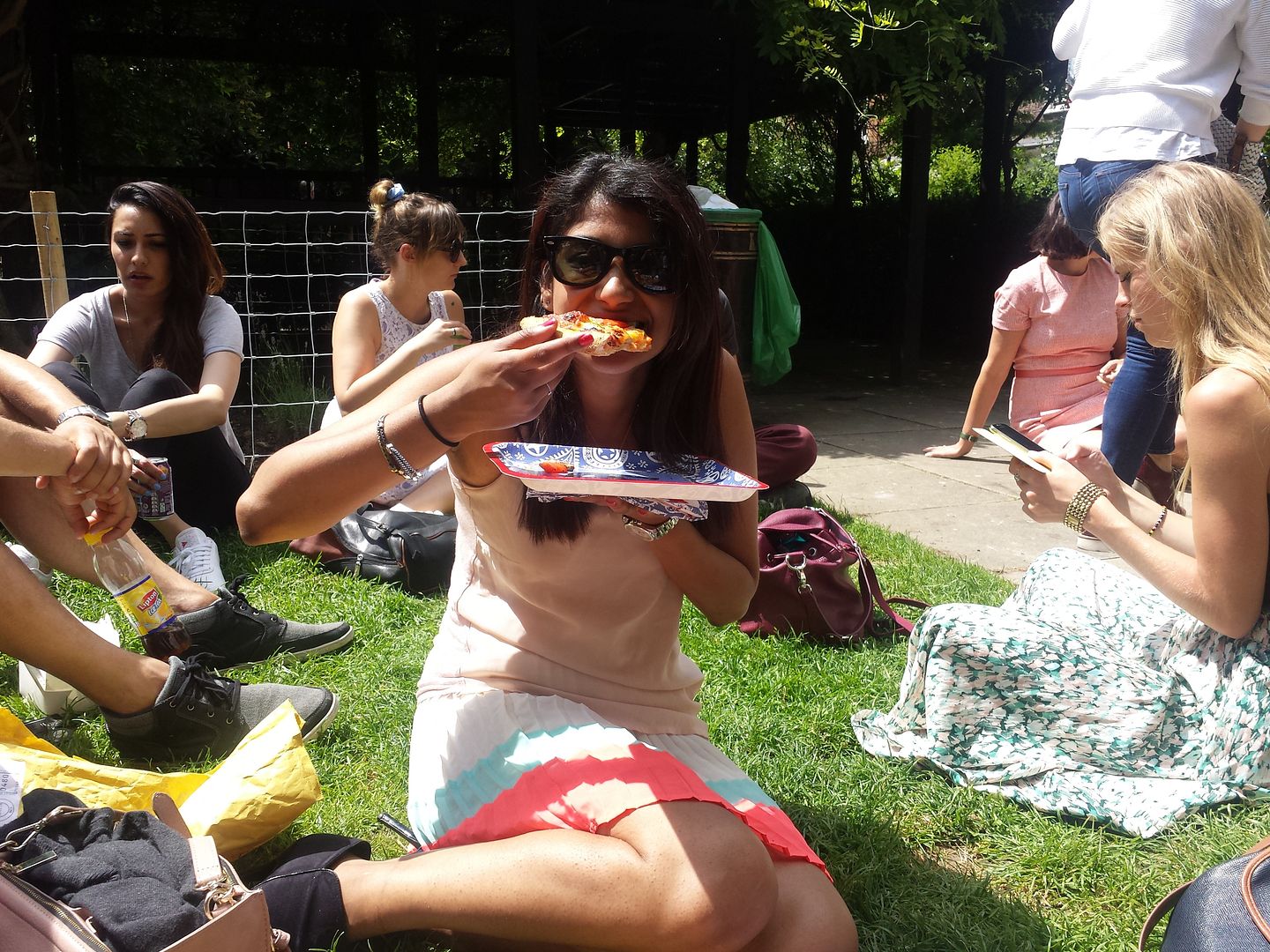 Along with the pizza, we had all the plates and glasses to make for a great party. We even had balloons!! It was all in a Wild West theme which definitely added to the fun.
The food was delicious. We obviously went for some pizza, but also garlic bread and wedges (my favourite). We tried the new BBQ Melt base and it was delicious. I'm definitely a new convert to Dominos. I've never really tried them before for pizza but everything was so delicious, especially those wedges.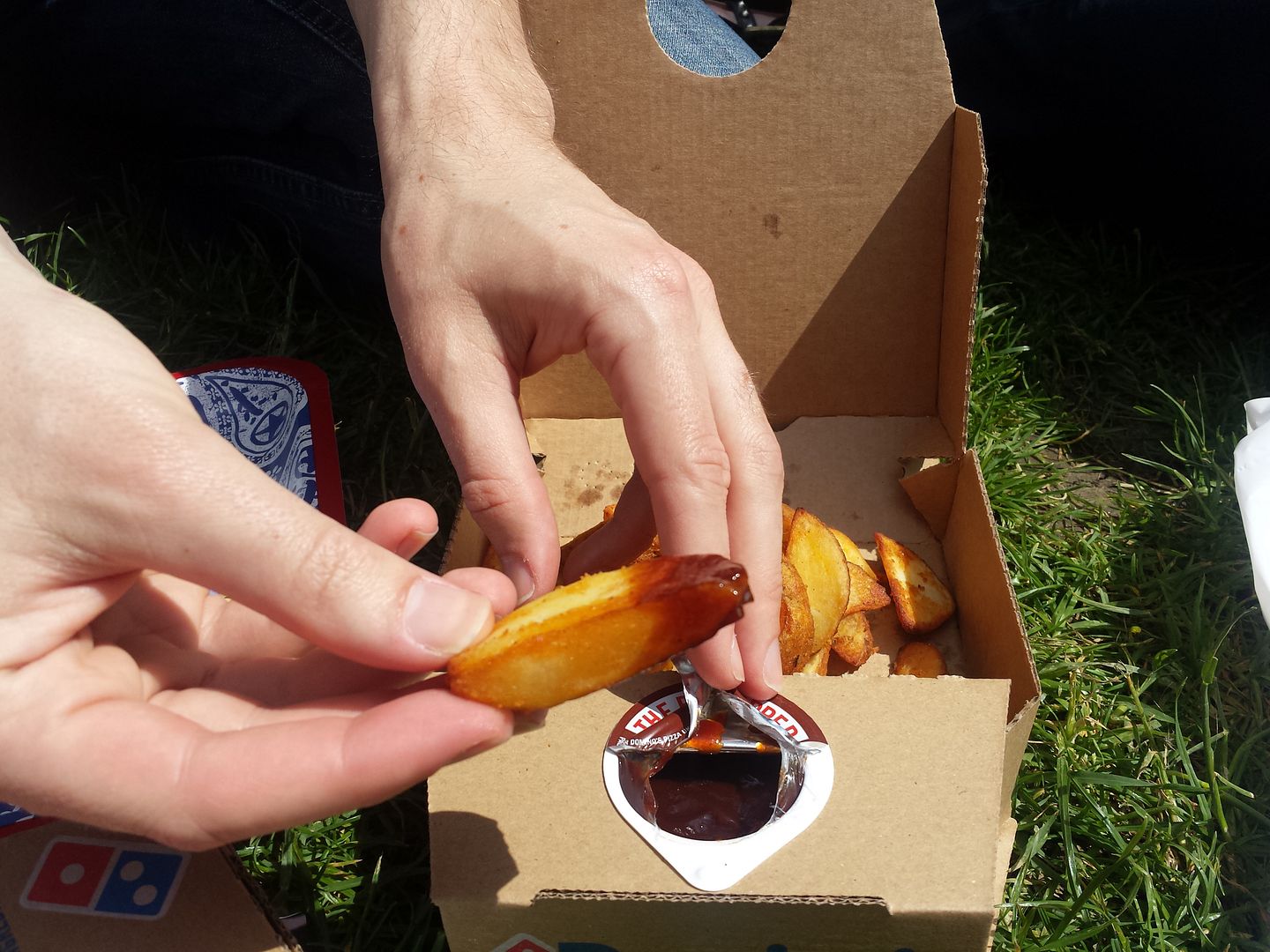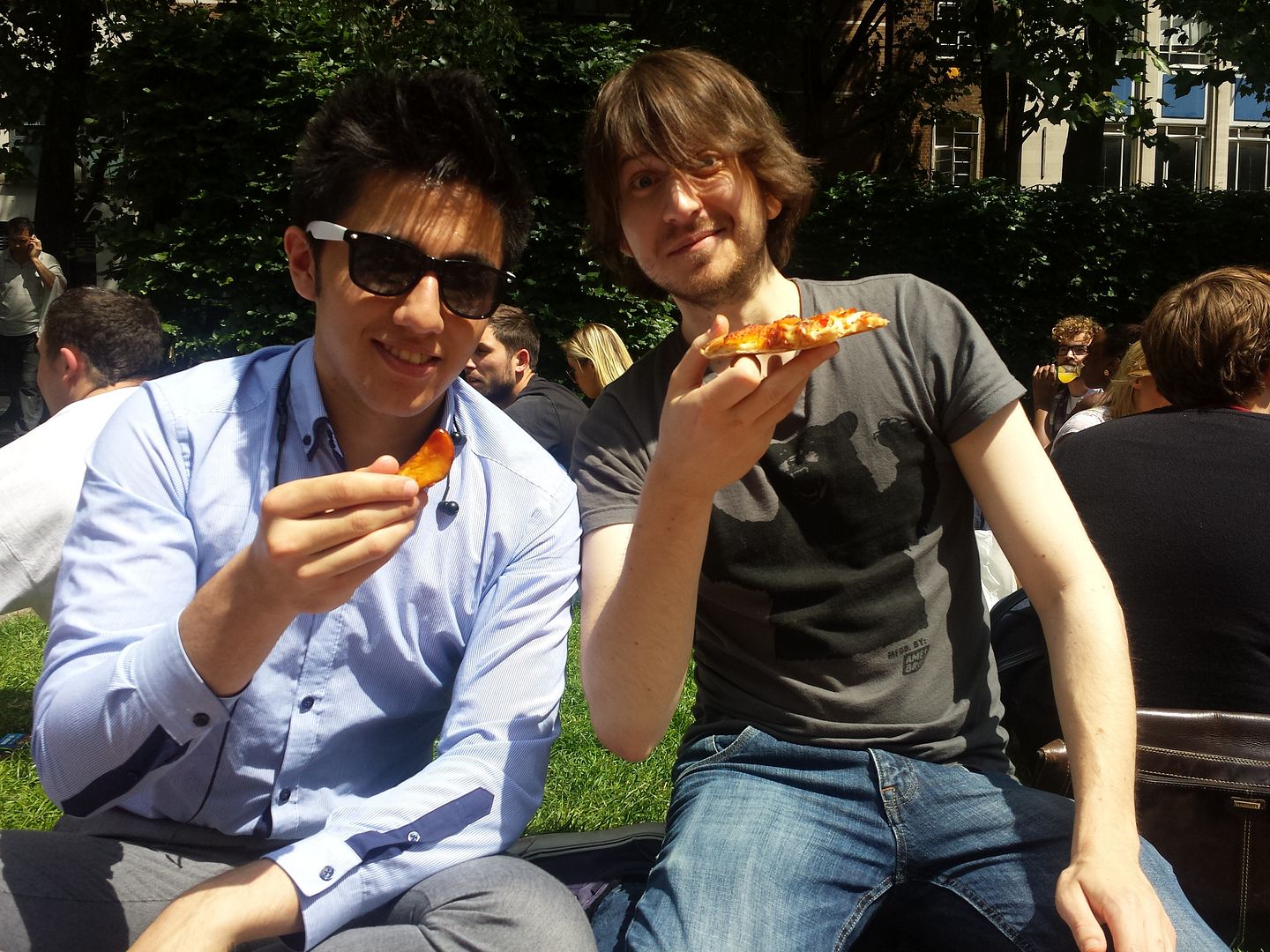 Sherin xx