This isn't a colour you'll usually see me in, but I couldn't resist on wearing some yellow this weekend. The last few weekends have been pretty sunny, but it was miserable again this weekend, so I decided to introduce some colour in my life.
Wearing:
Tank - Mango
Skirt - Can't quite remember
Shoes - Keds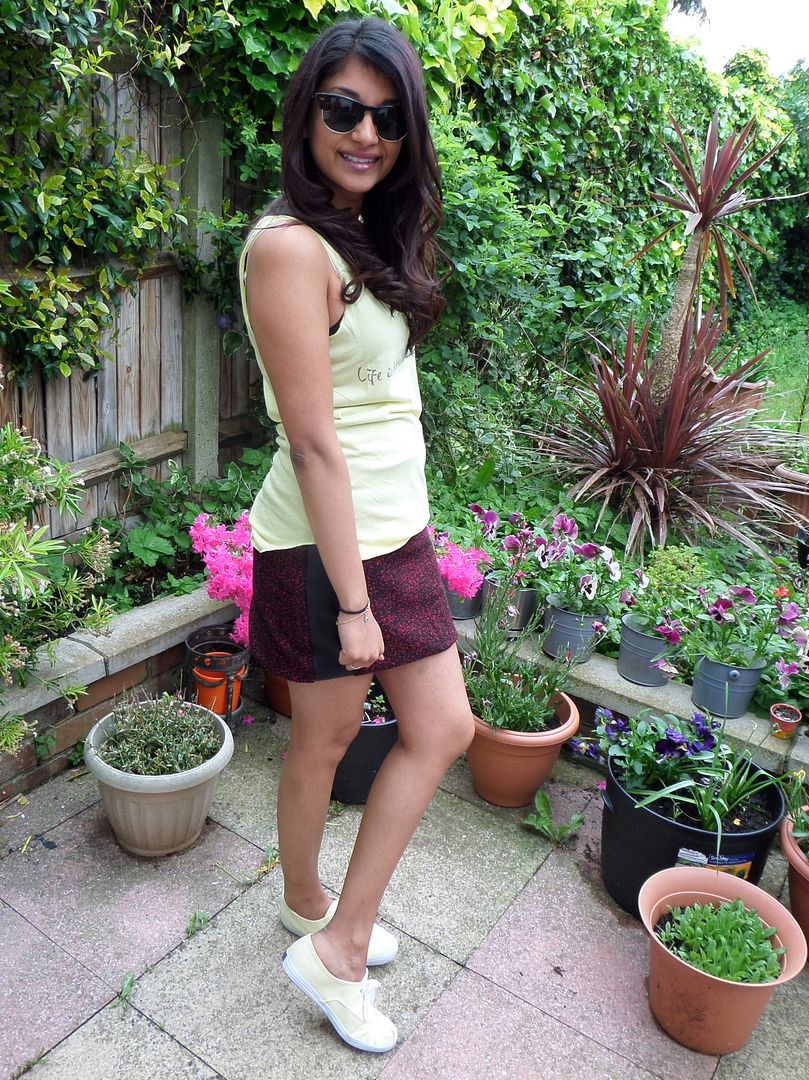 I do love how I managed to match my shoes and tank perfectly. These yellow Keds, which I only mentioned last week as well, are pretty worn in, and I'm loving every minute of having them in my life. Cheesy I know. There's nothing more comfortable that really worn shoes. I love pairing trainers with skirts and dresses - it's on of my favourite summer looks.
This tank is the cutest. If you can't read the slogan, it says 'Life is better when you dance' and truer works have never been spoken. I can tell you for a fact life is way more fun on those days where you go dancing.