When I saw this tank below, I had to have it. As a blogger who posts outfit pictures, I felt it fit in really well with my life.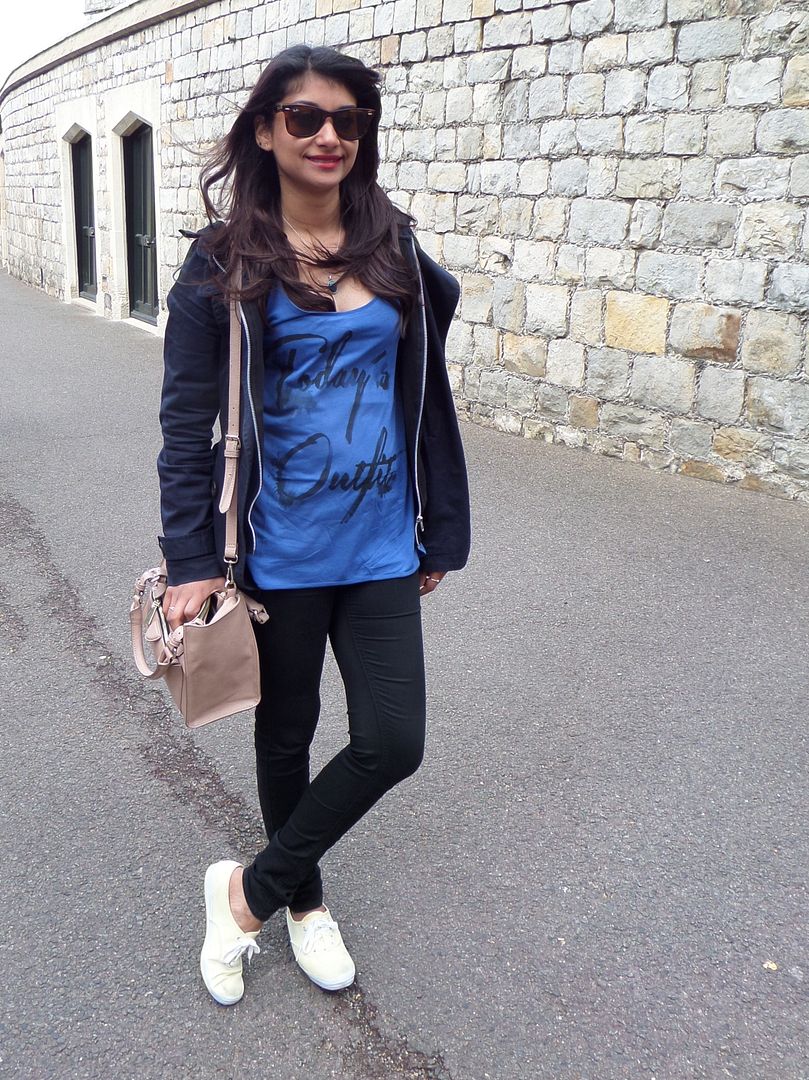 Wearing:
Top - Mango
Jeans - H&M
I wore this to a day trip to Windsor, to see Windsor Castle. It's such a beautiful palace and I loved taking in all the history while walking around the grounds and the palace itself. It's definitely worth a trip if you're in the area.
There was a lot of walking involved, so my morning was spent deciding between Vans and Keds. I settled on Keds and they were a good choice. These particular ones are ones that I've already battered from wear and tear, but they're still so comfortable.
Sherin xx