One of my biggest guilty pleasures in life is popcorn. I've been known to finish large buckets at the cinema even before the actual film begins and I love sitting at work just nibbling through a bag of popcorn during the day.
One of my favourite brands of popcorn is Metcalfes. I love all the flavours they do (Heat and Sweet; Wasabi and chocolate) and they've launched the TopcornTribes, which I am lucky to be part of.
I came home from work earlier this week and was met by a huge box of popcorn - it was like a dream come true. I was also given a bright purple wig which I can't wait to wear.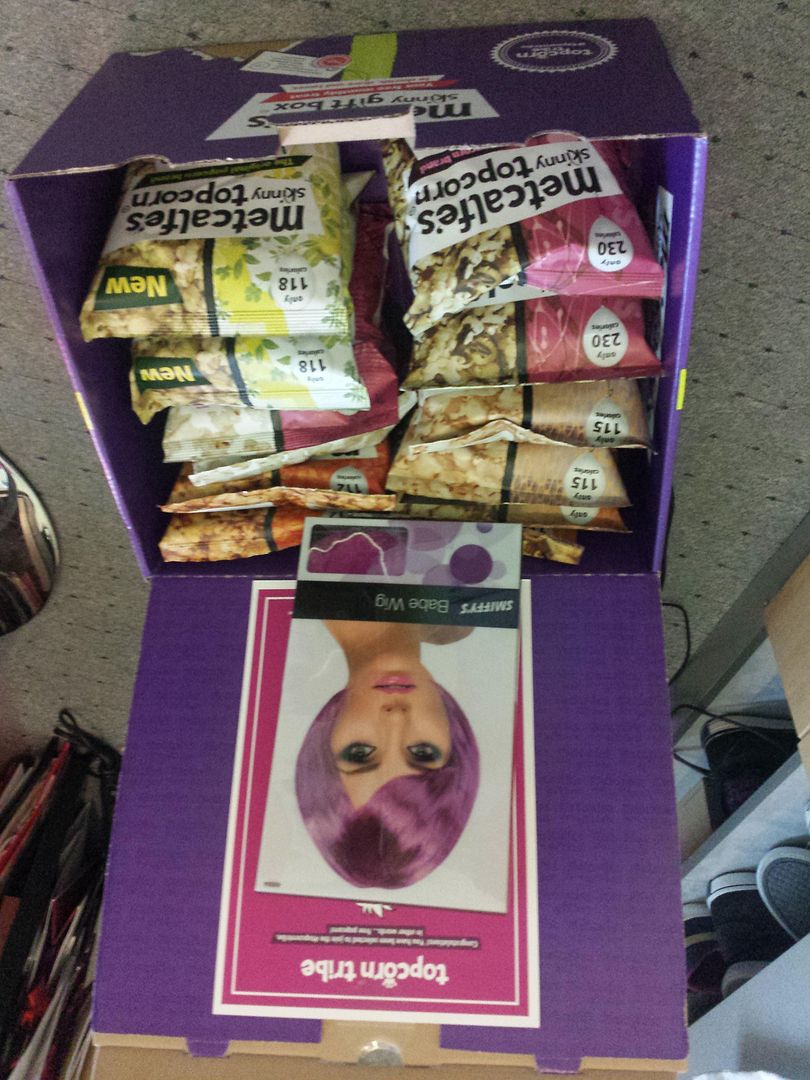 My favourite thing about Metcalfes Skinny is the 'Skinny' bit. The calories in Metcalfes are a lot lower than your average bag of flavoured popcorn which makes eating them a lot more satisfying. I can't wait to share and eat all the bags - although the chocolate flavoured ones will NOT be shared.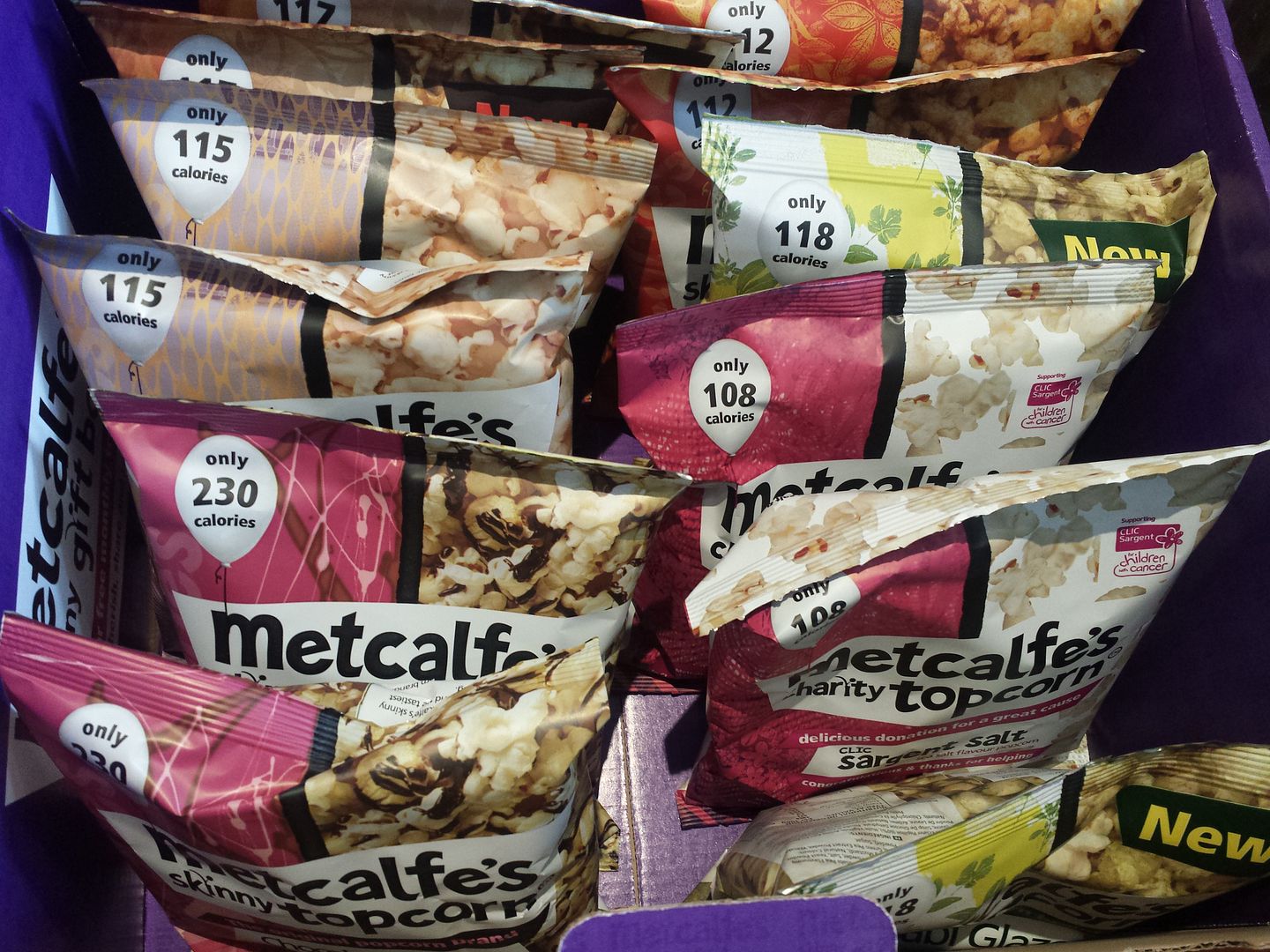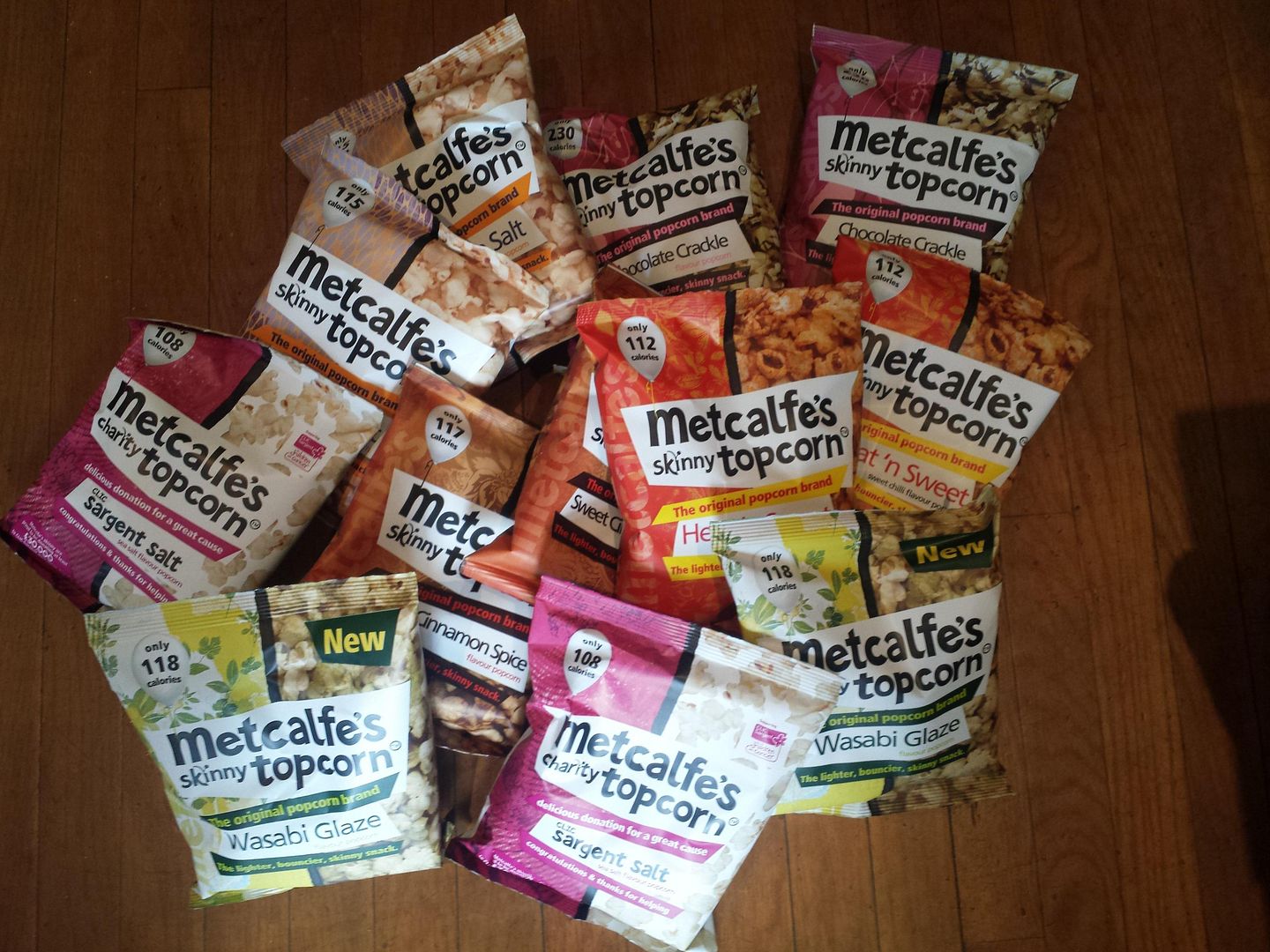 Sherin xx