Fashion Targets Breast Cancer
has always been one of my favourite campaigns. It's see's some of the UK's biggest brands getting involved with Breakthrough Breast Cancer to come up with some exclusive pieces, with proceeds going to charity.
This season has seen quite a few famous women get involved, such as Laura Bailey, Emeli Sande nd Jessica Ennis-Hill, with them calling fashion lovers to 'Wear Your Support'.
Once again, the like of M&S, Warehouse, Debenhams, River Island and Laura Ashley have come up with some lovely pieces, that are both wearable and fashionable - perfect to support such a great cause. I got to see the piece up close at the launch party last week and everything looks great. The Superga trainers are my absolute favourite, but that Velvet Johnstone top looks pretty incredible too.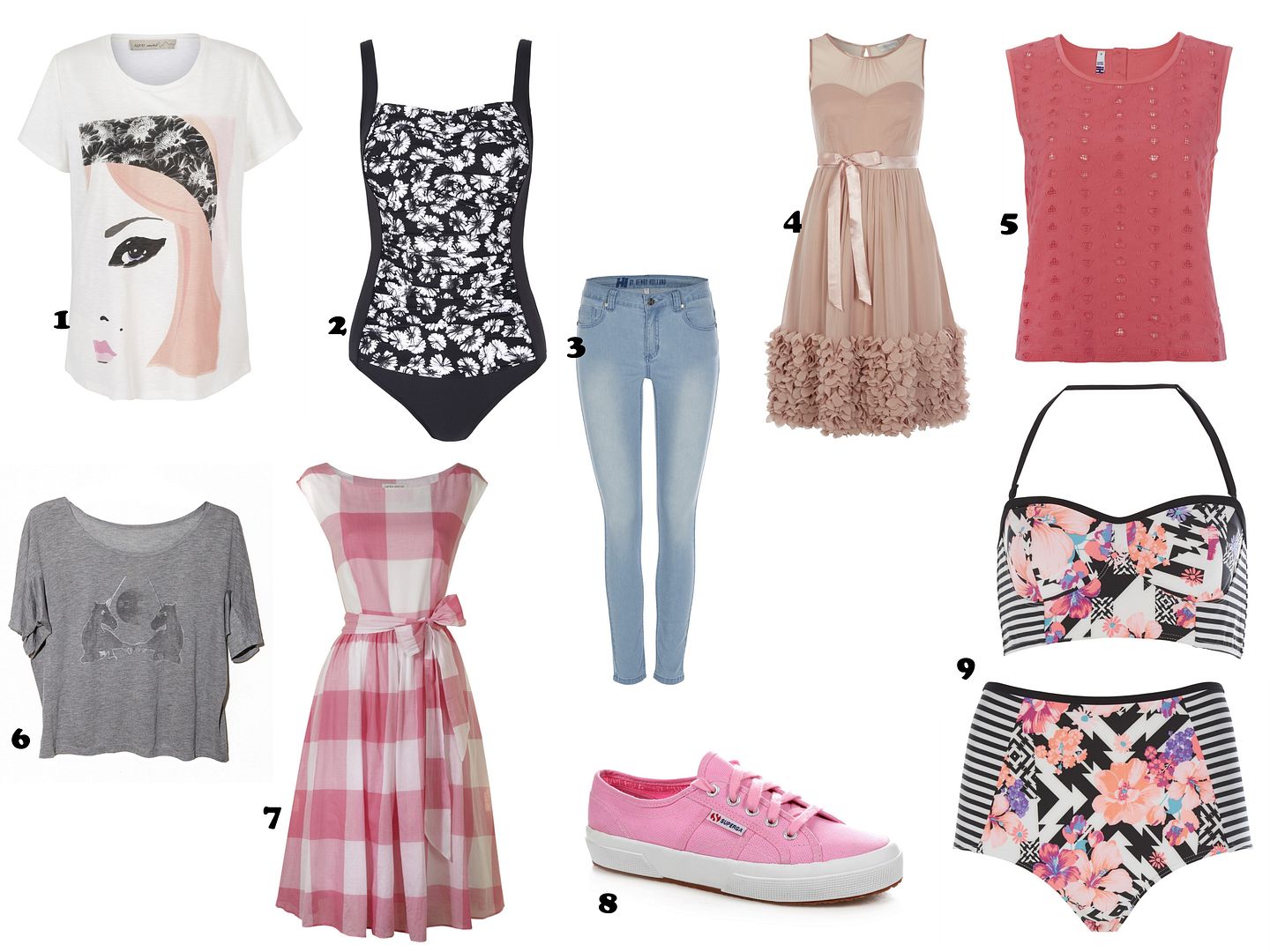 I also got to ask celeb stylist, Alex Longmore, a few questions as she's just come on board as an ambassador for Fashion Targets Breast Cancer. She'll be pushing the pieces to celebrities to spread the word even more, not to mention that it's a cause that's really close to her heart.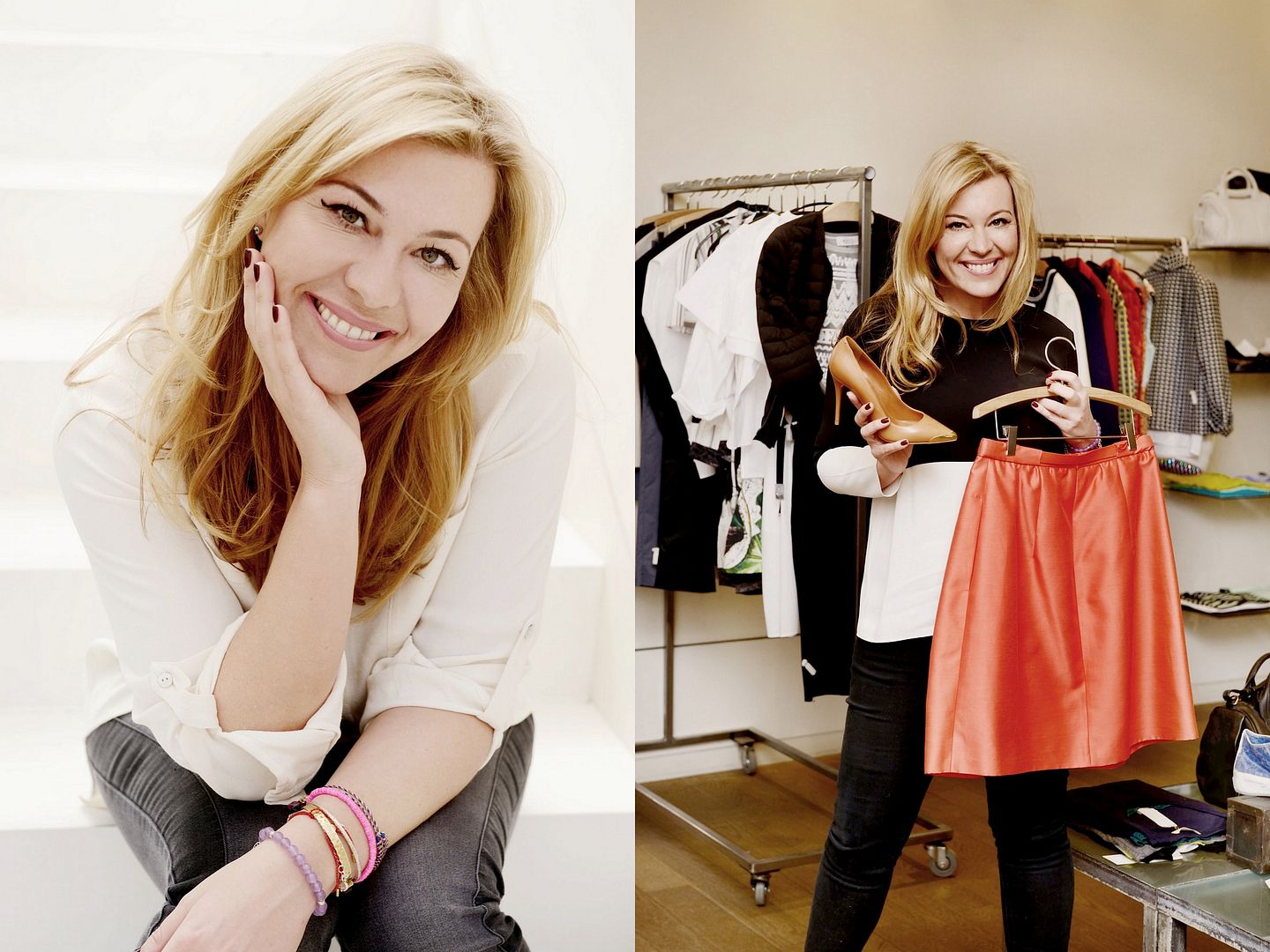 What was your inspiration to become an ambassador for Fashion Targets Breast Cancer?
I went into have a meeting with the wonderful team at Fashion Targets Breast Cancer to see the really cool collection they have worked with High Street brands and designers for this season and I left as an Ambassador for the charity, as you do!! Once I had heard all about the great work they do, It seemed natural really for me to get involved especially as I have a personal story with breast cancer, my mum died of the disease when I was 16 years old, so I really felt an affinity with the work they are doing at Fashion Target Breast Cancer plus I work in Fashion so it's a kind of perfect match. Personal and professional.
What are your favourite pieces from the collections?
I absolutely love the LOVE top from Topshop, I was first online this morning to buy mine. The pink Supergas modelled by Suki Waterhouse totally get my vote as well especially worn with the Debenhams Henry Holland pale blue jeans. It's like my perfect outfit.
How do you think campaigns like Fashion Targets Breast Cancer help to raise awareness for cancer?
I think it's a fantastic way of raising awareness for cancer because often 'cancer' is something nobody wants to talk about, it's a taboo scary subject associated often with fear but by bringing the fashion element in it helps to make it more positive, something to embrace and gives it a bit of glamour to what is a pretty depressing subject. Raising awareness is so difficult nowadays as the world is saturated with charities, but I think it's great what Fashion Targets Breast Cancer does - working with the different brands so that people can purchase a fashion item and really get use out of their kind donation.
What would you like to see for the future of Breast Cancer awareness?
My ultimate wish would be that this disease did not exist and with Breakthrough Breast Cancer's work we are getting closer all the time. This is a primarily a woman's disease and I would like to see women helping other women out there to spread the word and raise as much money for charity that is possible.
Don't forget to follow Fashion Targets on Facebook (facebook.com/BreakthroughBC), Twitter (@FashionTargets) and Instagram (FashionTargetsBreastCancer), and by using #WearYourSupport.