I don't know what I'm a fan of more: cut out panels or monochrome. Cut out panels on dresses are a fun look and definitely add to a dress. And on the otherhand, if you look in my closet, you'll find a lot of monochrome pieces, that I tend to wear pretty much every day.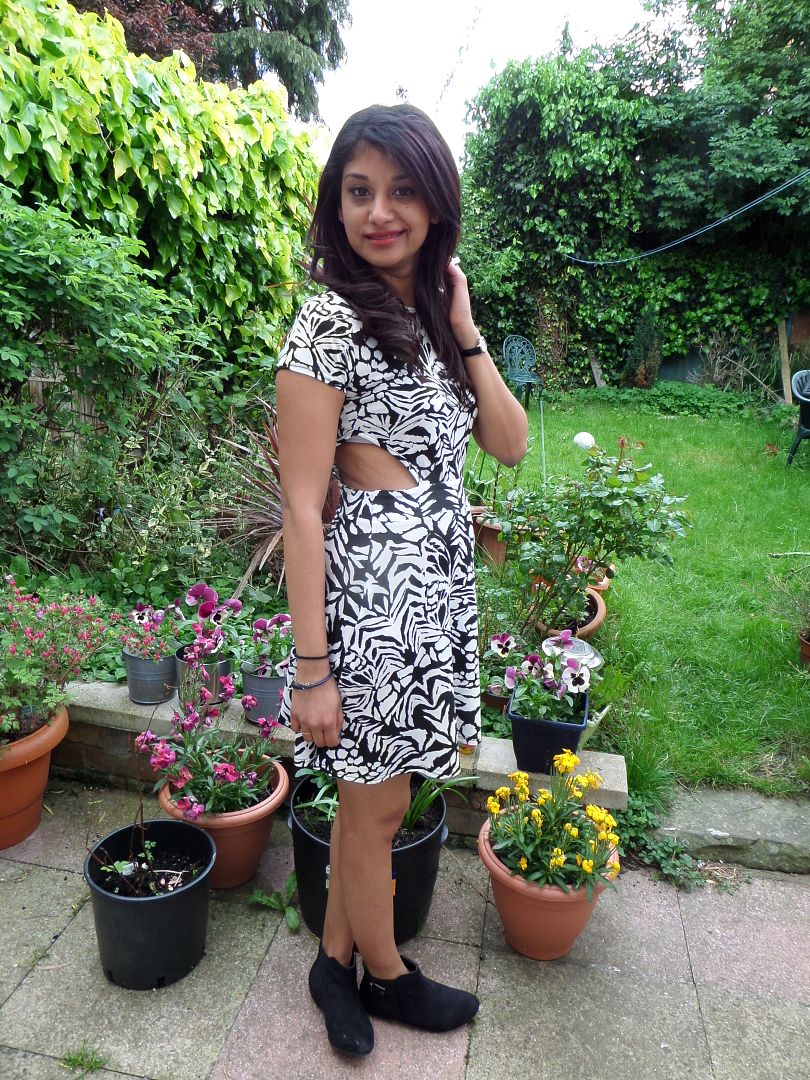 Wearing:
Dress - iKrush
Shoes - Dorothy Perkins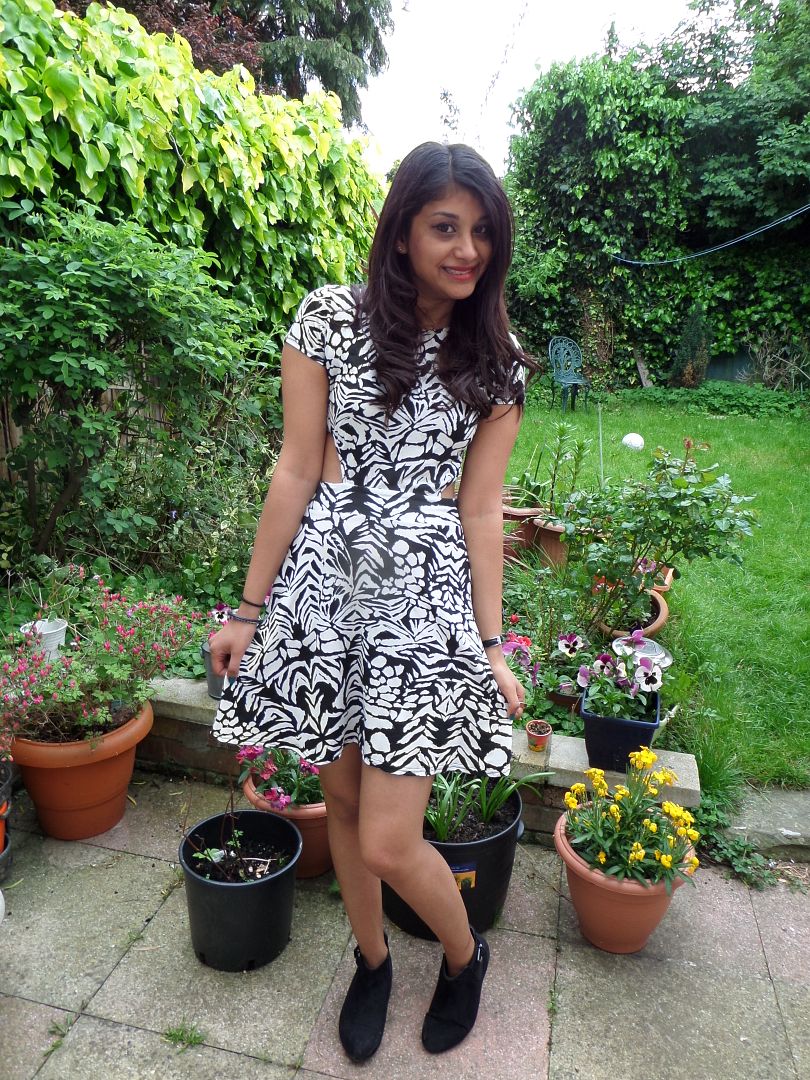 Seriously can't wait to wear this dress more. It is definitely my style. I really love the print and the fitting, not to mention the cut out panels give the dress a more unique touch. I got it from iKrush and there's a love range of pieces up on the site. I'm definitely going to go on a bit of a spree in the next few days. I've put away all my winter clothes (probably a bit prematurely), but I'm excited to stock up on dresses and skirts.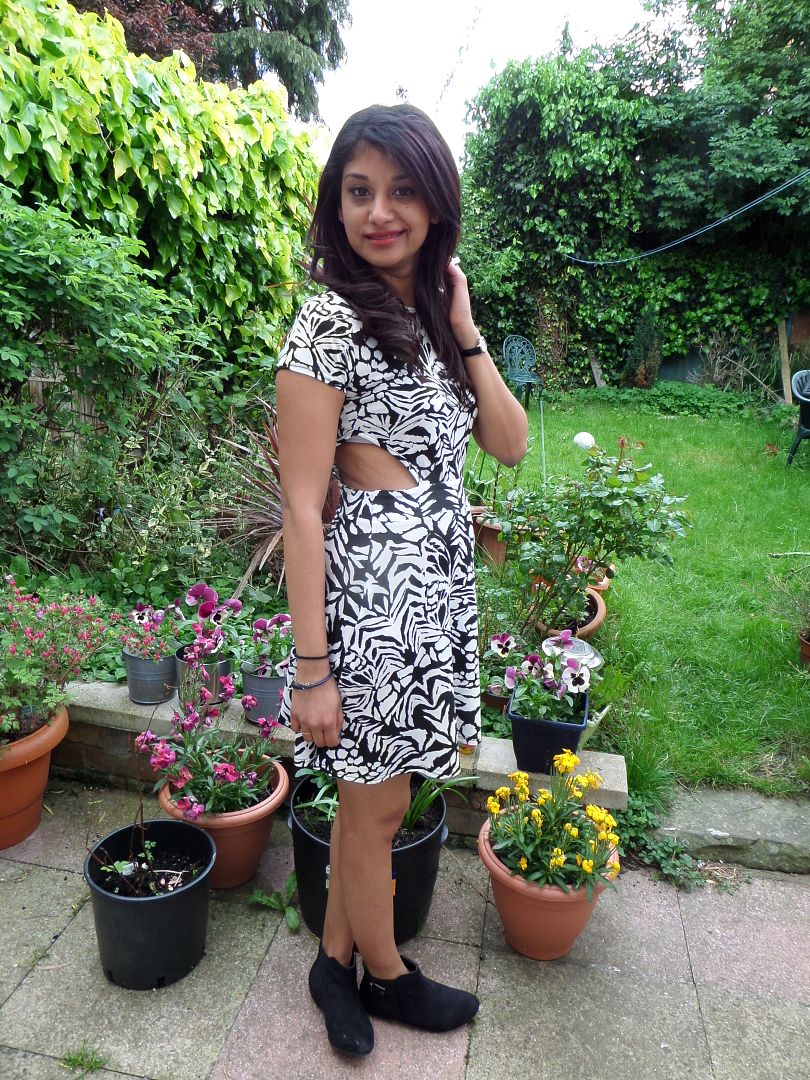 And now that I don't have to wear long sleeves, I can finally start wearing all my favourite bracelets. I've featured this
Duepunti
bracelet before, and it's a favourite of mine. I love the simplicity of the single diamond on the silicone band. So wearable.