Summer is well and truly upon us. While Saturday was a bit chilly, I managed to catch some rays in the garden on Sunday. About time too; my legs are ridiculously pale.
Wearing:
Dress - bought locally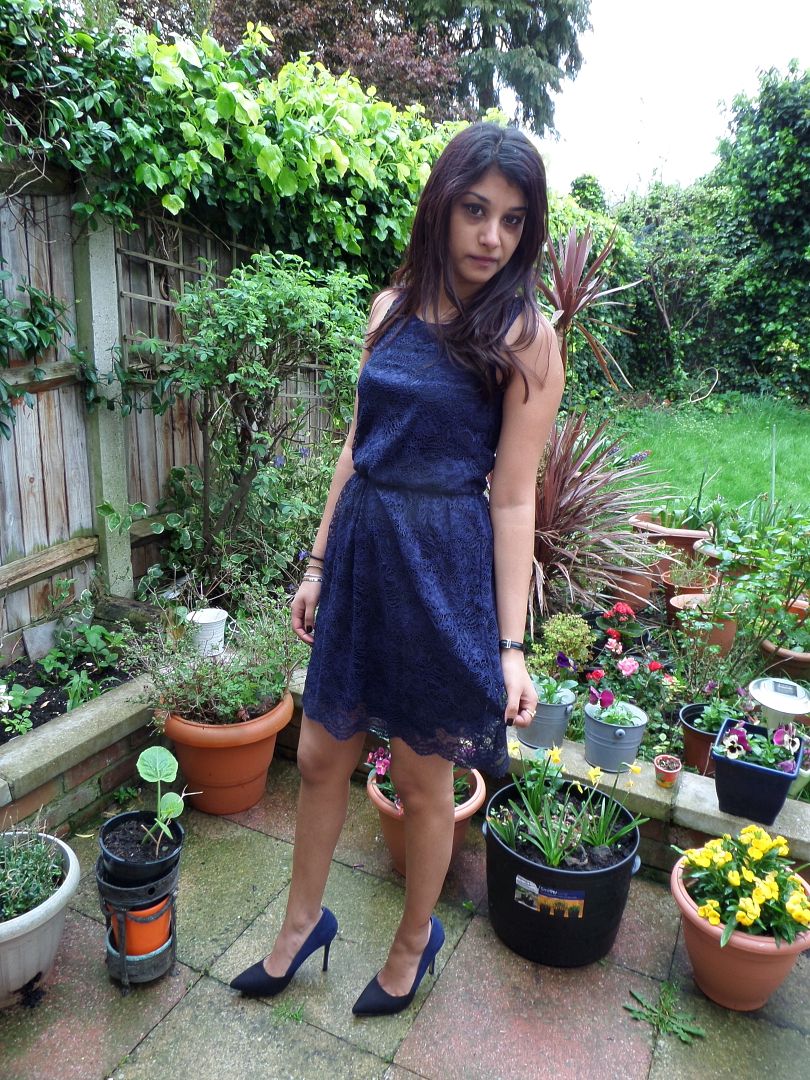 Please excuse the bags: someone (me) decided to go out 4 nights in a row, leaving me feeling a bit rough by the time Sunday came round. Whoops. On the plus side, it hasn't rained in a bit, which means I can wear super stunning heels every day, without the fear of slipping. I love the two tone shade of these, and felt they matched the dress perfectly.
I'm already planning all my summer activities, and this dress looks like it's going to be worn to death this season. I love lace so much and dark blue is one of my core colours to wear anyway, so can't wait to wear it more.