I know the whole asymmetrical trend was a few seasons ago, but I couldn't control myself when I saw this dress. I think my black dress collection is pretty varied already, but this was a nice addition to it.
Wearing:
Dress - Local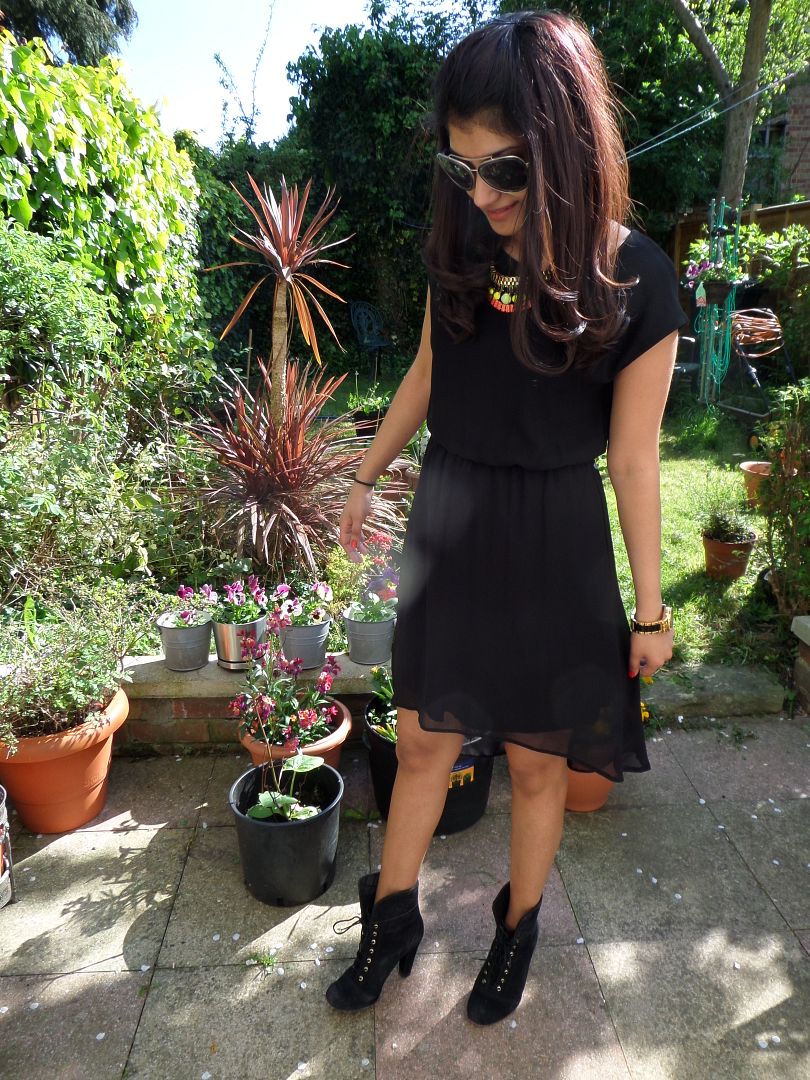 Seriously though, nothing makes me happier than sunny weather, so much so that I temporarily (and prematurely) abandoned my tights. I've also been going to the gym more regularly so also really want to show off my leg muscles these days. And I was only a little bit cold. On the plus side - a new dress! I can't get enough of black dresses, and was different enough from the others to let me justify the purchase. I also love these
laced boots -
I can never get over how comfortable they are. They just sit around the ankle perfectly.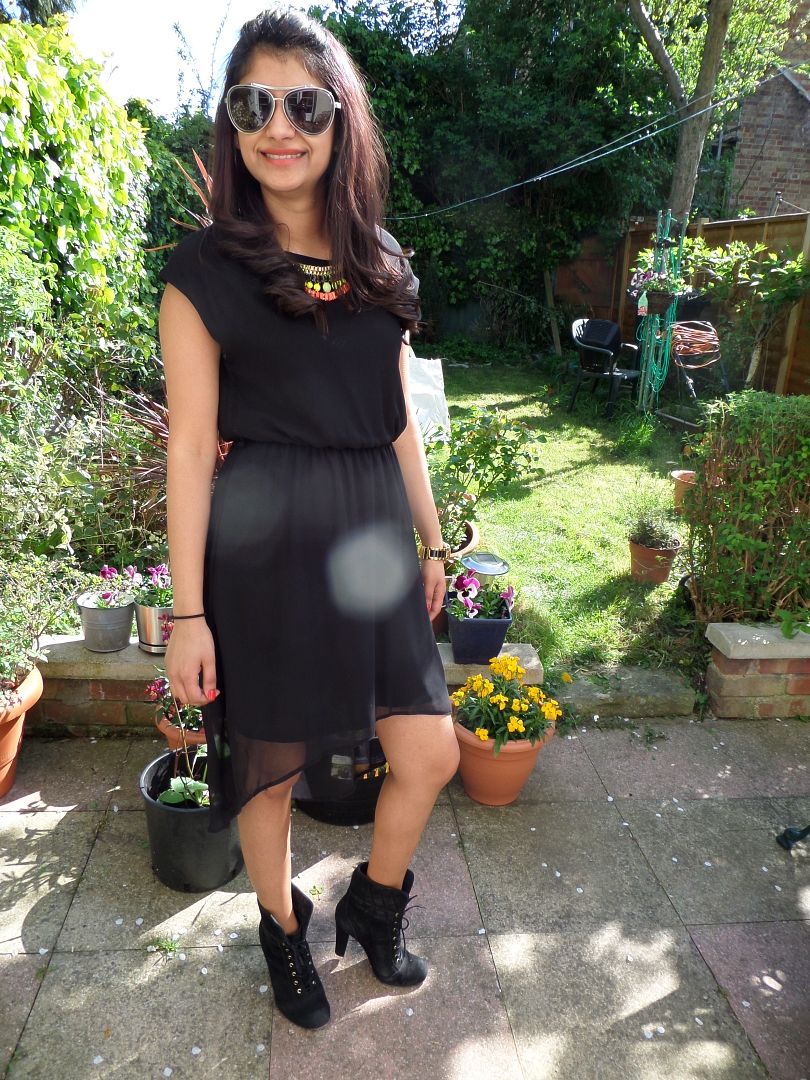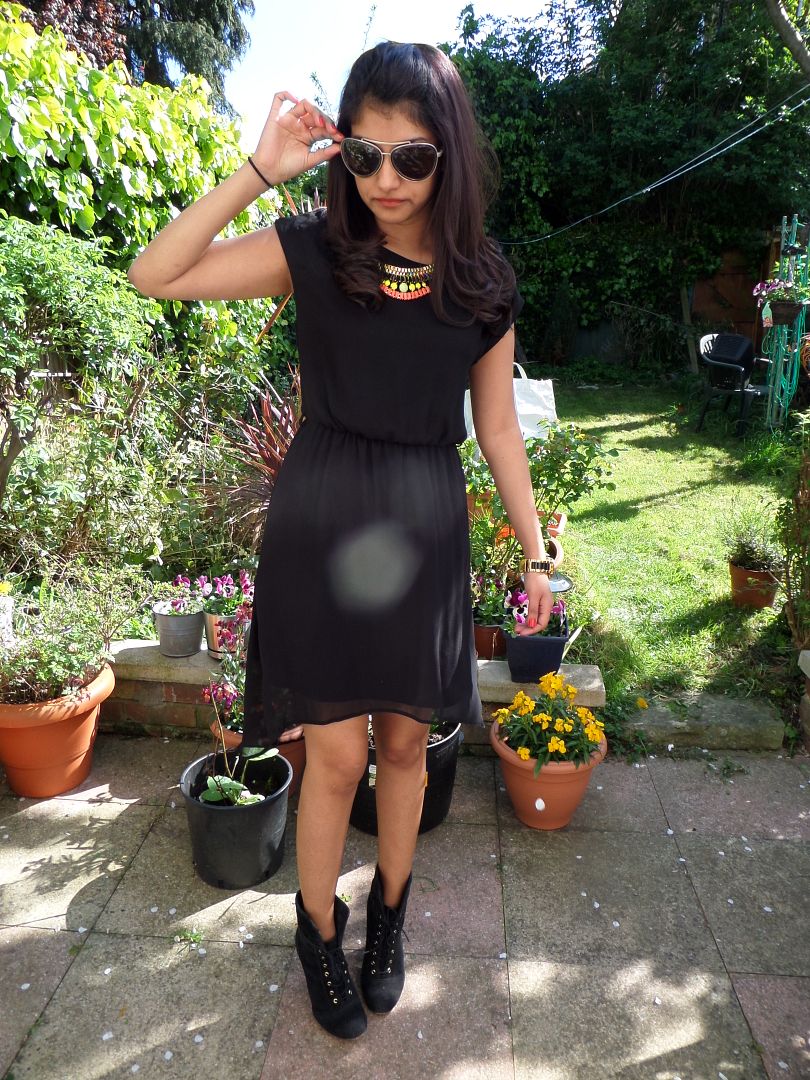 Sherin xx