I've been partying and working a bit too much as of late. Sleep and relaxation are a far off memory so whenever I have any time free I try to be as relaxed and comfortable as possible.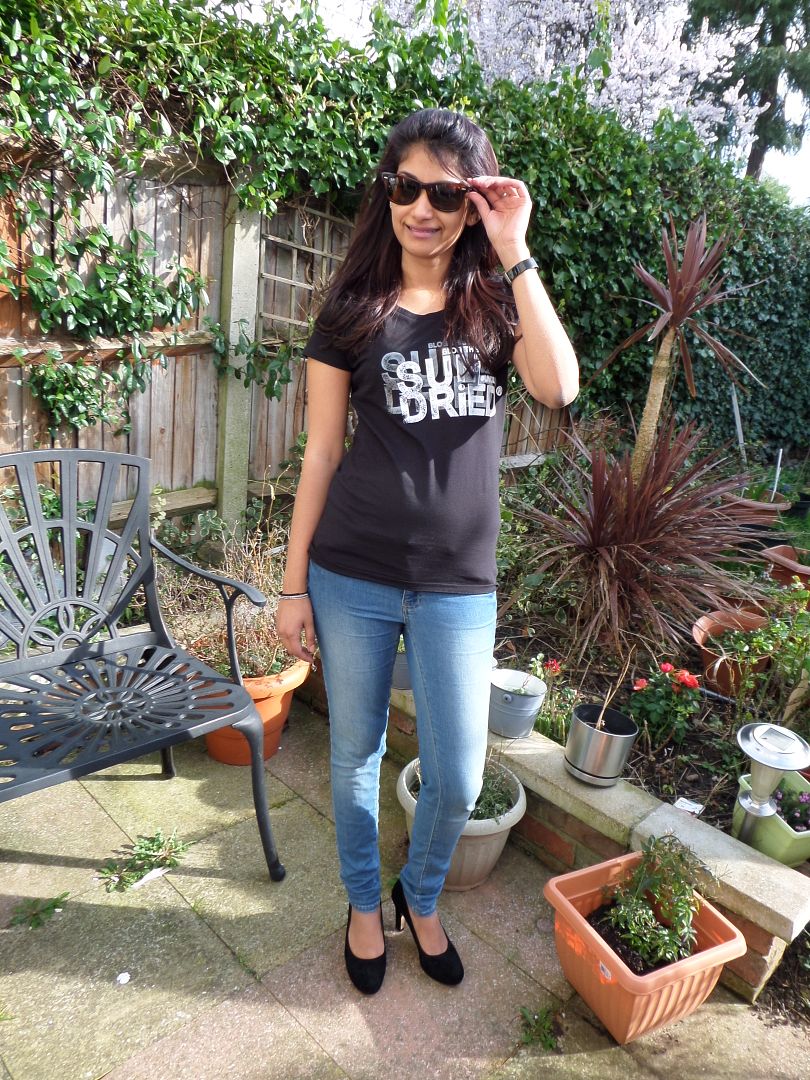 For me, a good t-shirt is the ultimate uniform for staying comfortable. I have a huge array of fun and graphic tee's for my 'days off' and love pairing them with jeans or skirts. This one is from Sun Dry and I love it. The brand ethic is amazing too. The specialise in cool outdoors t-shirts that you can have while surfing or skating. They care about the environment and do a lot for charity and community too. The brand was found on a beach in Peru and has since grown into a responsible brand. The t-shirt is really comfortable and soft, so they're definitely worth checking out.
While most people don't see heels as comfortable shoes, I've grown used to them and wear them pretty much every day. I feel so comfortable in them, and Clarks in particular are known for their comfort!!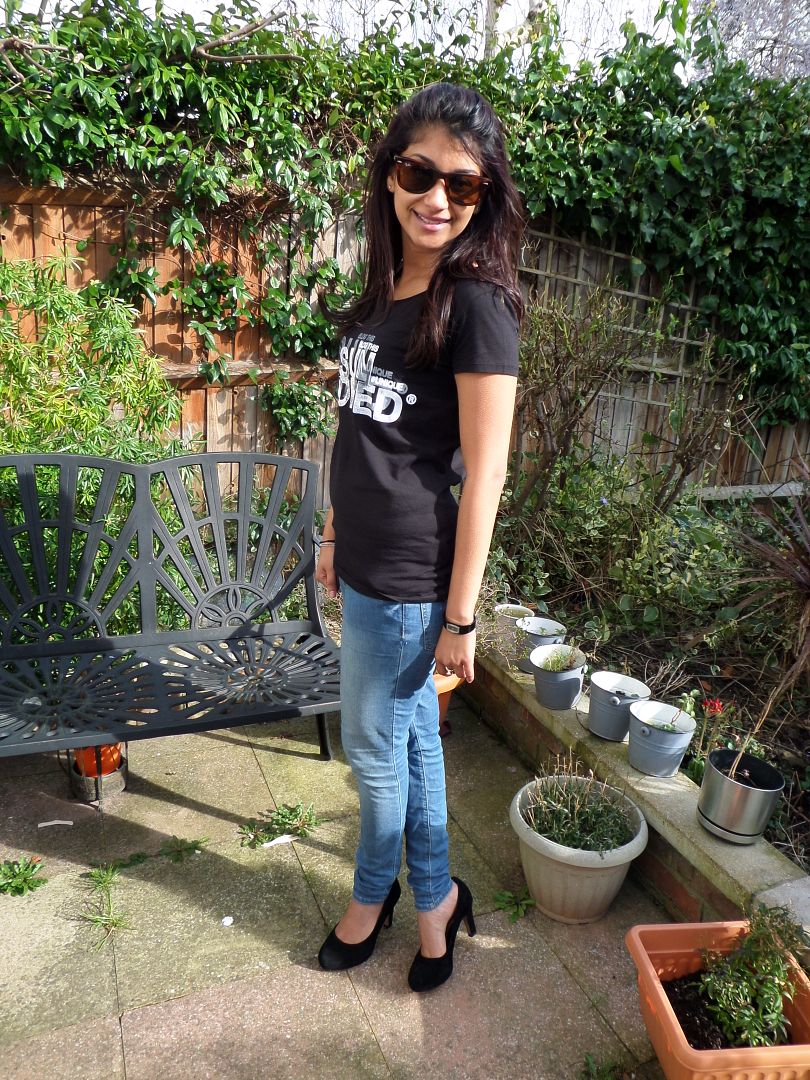 I'm currently in Berlin, so might appear offline for a few days. I do have a fun guest post planned so keep and eye open, and I'll be back on Sunday.
Sherin xx