Last week was an insane week. I had 5 nights out, so as you can imagine, I was a bit tuckered out on Sunday. I did have to pop out to sort out my mum's Mother's Day present, but wanted to keep my look as casual as possible. Although, I did end up buying a lot more for myself. Whoops.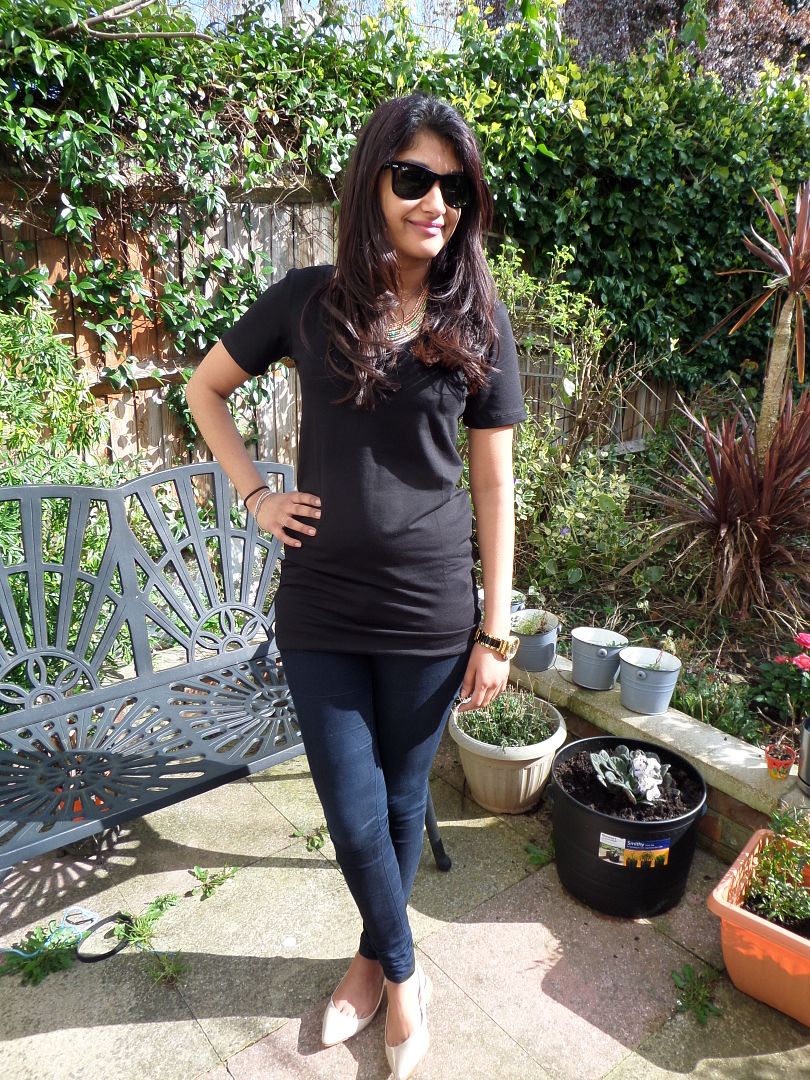 I absolutely love this t-shirt from Black White Denim. They've just released a collection of basics, made from luxury cotton. This t-shirt is a great basic to have. Black and white t-shirts are my usual go to's when it's warm, so this black t-shirt is going to be worn a lot by me! The rest of the collection also see's various tops that everyone should have in their wardrobe and, if they're anything like this t-shirt, they'll be really soft and comfortable as well.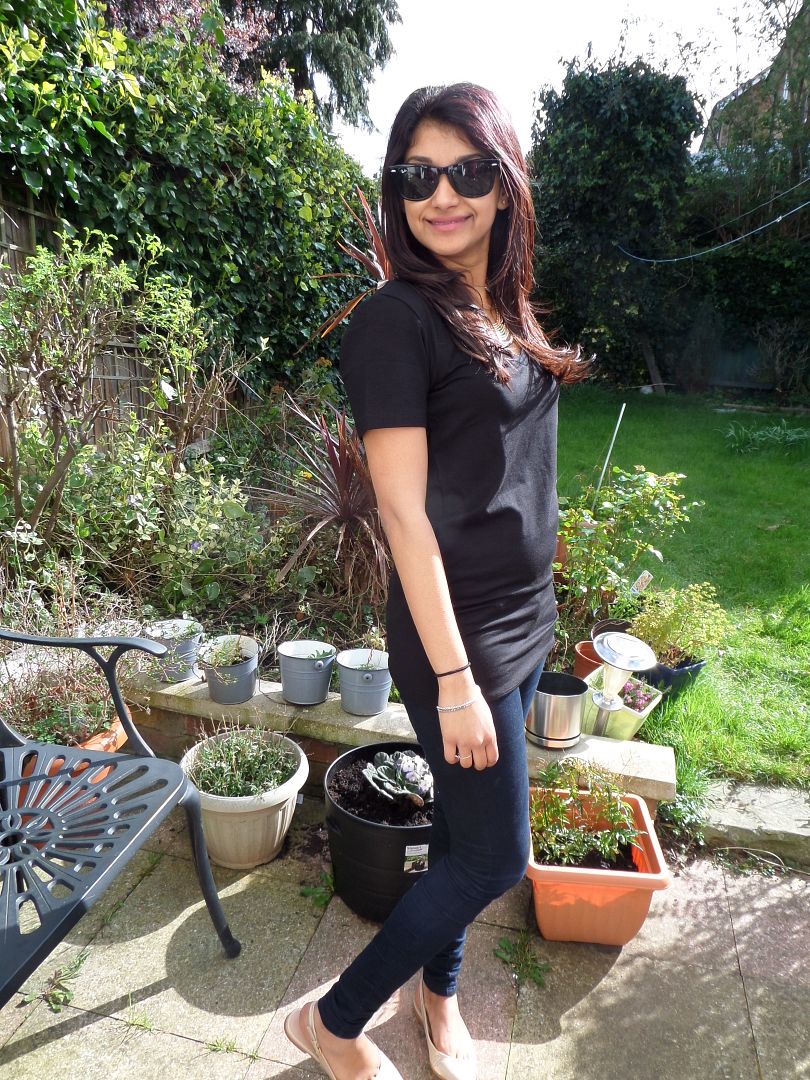 The last week also saw me introduce four new pairs of shoes to my collection. That's well over 200 pairs - wow! But these ones will definitely one my most worn. While I stick to heels most of the time, I have a few staple flats for when my feet need a break, and these will be added to that list. They're just so cute with the sling back, and I love the nude colour. Jones Bootmakers definitely do incredible and really great quality shoes.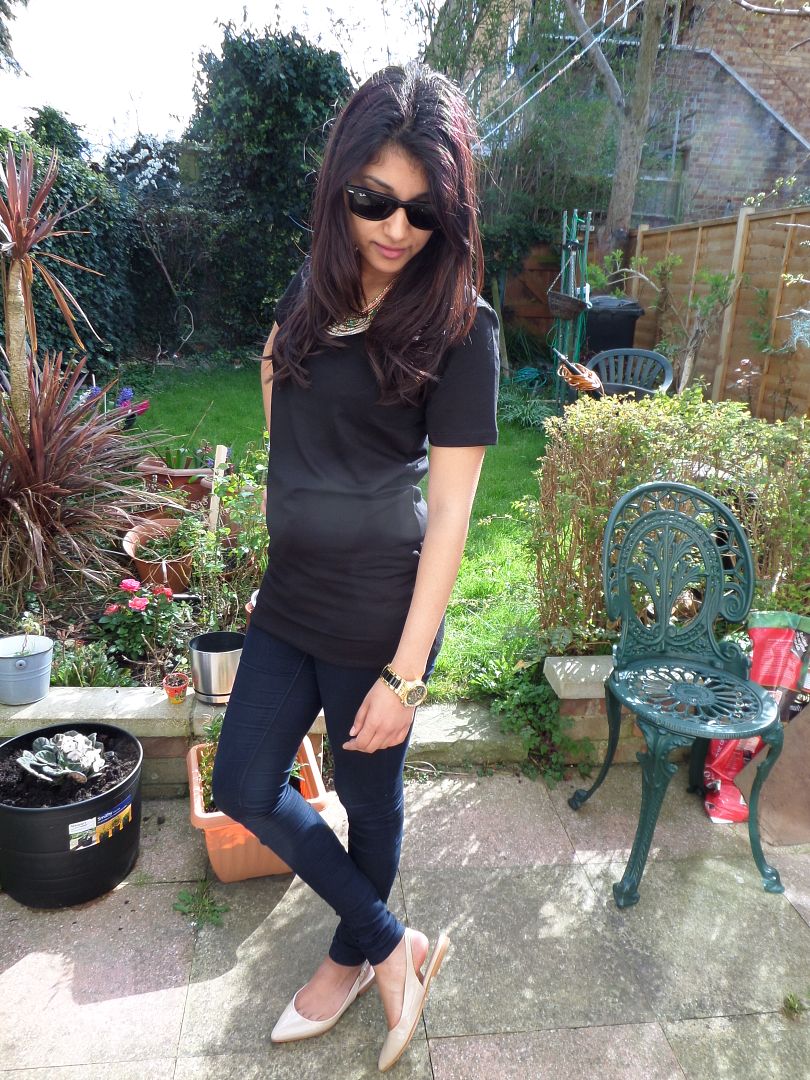 One of the big joys of seeing the sun is sunglasses! After my heavy week, which had me on very little sleep, my eyes looked awful, with dark circles, so sunglasses did a great job of hiding them.
Sherin xx