As you know, I was recently sent the new HP Slate 10 to play around with, and I've absolutely loved it. It's a great attempt to crack the tablet market, and it runs on Android 4.2, with prices around £250.00, making it one of the best tablets on the market.
It is one of the only branded tablets around that price point which comes with a 3G connection as well as a 2 year data plan included in the price. The data plan (better known as the HP DataPass) is good for up to 250mb of data per month, which is great if you need to blog on the go, and stuck without wifi – which is a problem I often see myself in. Additional data can be bought through their app and is fairly reasonable with 750mb (taking the allowance to 1GB) for £8.99. Setting up the 3G was pretty easy, a simple registration and you're good to go.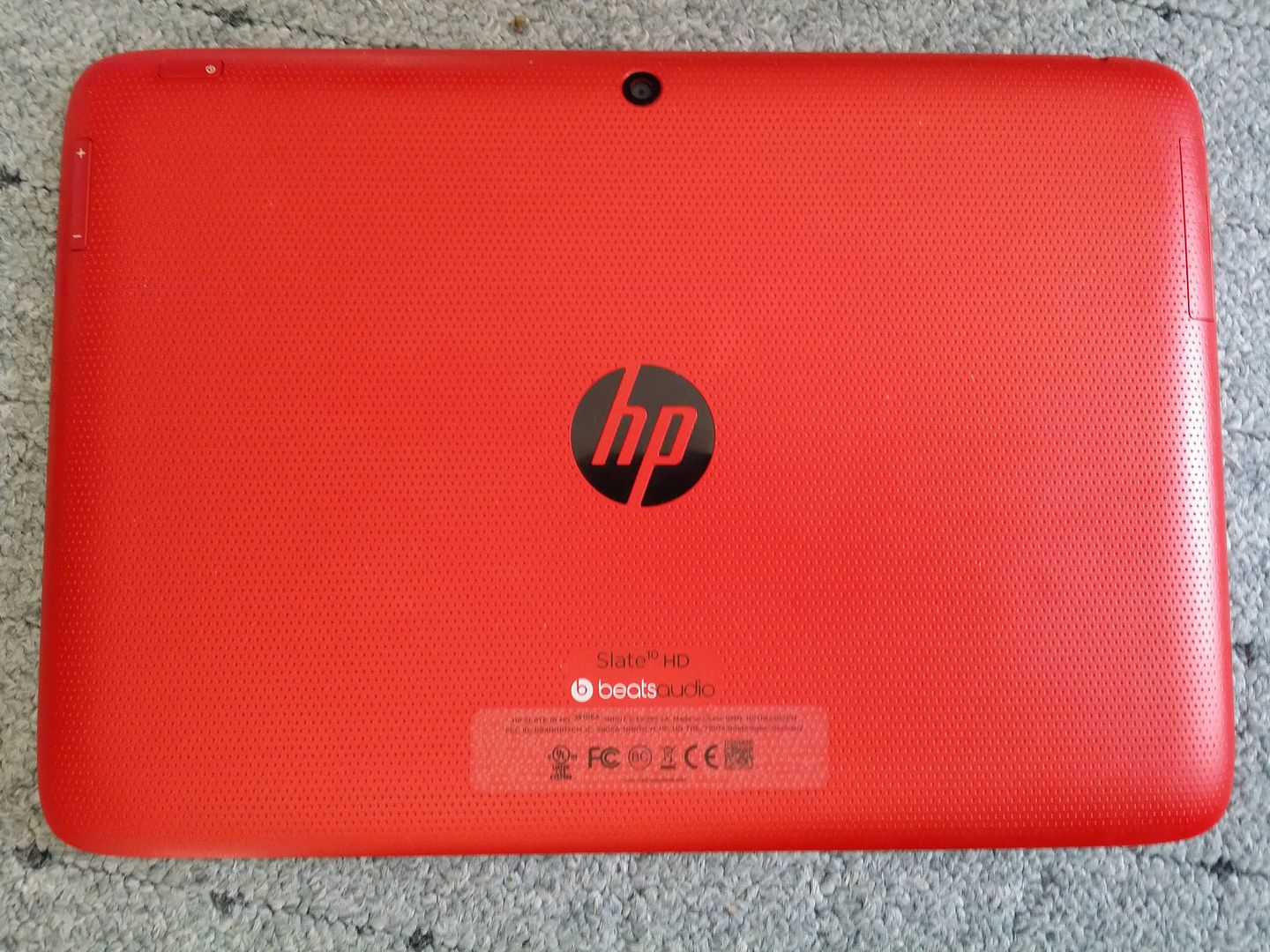 It's a gorgeous tablet with the rear of the HP Slate 10 finished in Beats Audio red and has a dimpled textured finish to it, and it's fairly comfortable and stable in the hand. If you're wondering why we mentioned Beats Audio, it's because they've collaborated with HP to produce the in-built speakers – these are situated at the bottom of the device with a crisp and clear sound. The tablet is built to be held horizontally, with all the keys conforming to this. There is a slot for a memory card to expand the 16GB capacity and it's situated neatly next to the micro-sim slot.
The Slate comes with a 5.0mp camera and a 2.0mp front facing camera and even though they're not the highest when it comes to their pixels, there is a rather enjoyable photo editing suite bundled with the device, making for some fun shots.
This is definitely a great tablet if you like working on the go and want something fun and stylish. The price and Beats Audio are both clear winners, with the 3G being an extra bonus. It's great for anything from watching the likes of Netflix, reading, blogging or even getting stuff done when you're out and about.