So I promise this is my last post making you all jealous of my time in Dubai. Rest assured, I will probably not be seeing any sun or warmth again until May or June - I really need to move to warm country haha.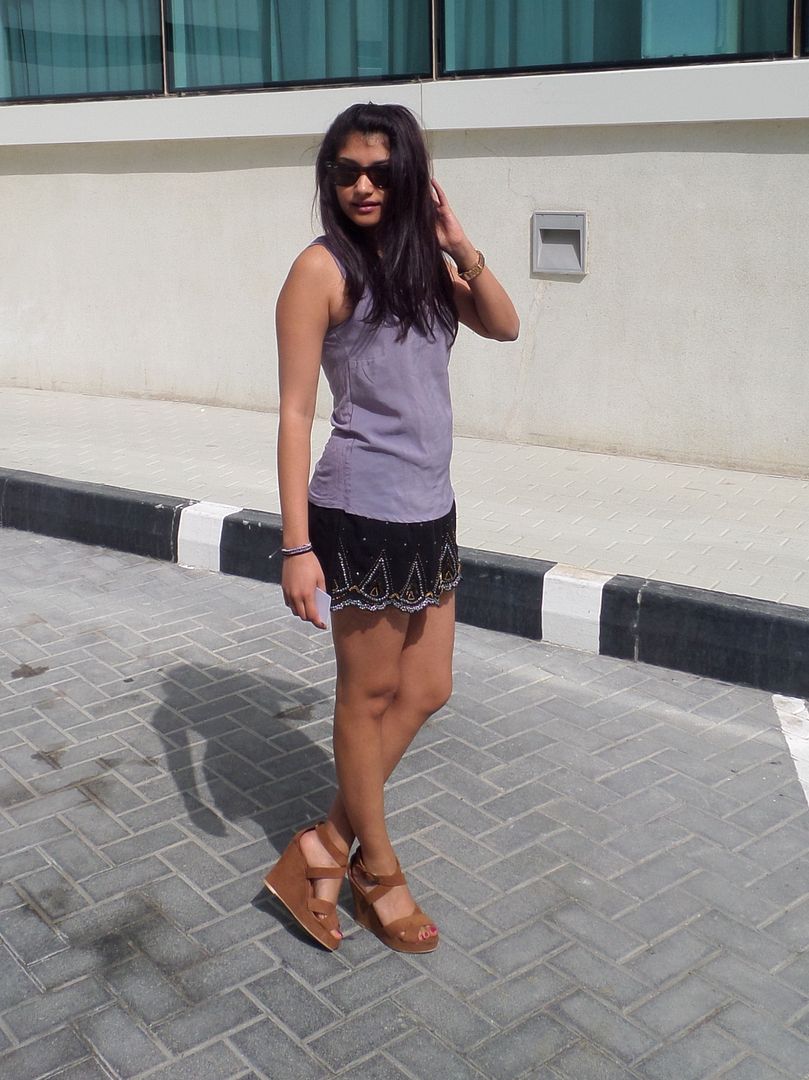 Wearing:
Top - Warehouse
Shorts - Boohoo
Shoes - Pull and Bear
Sunglasses - Ray Bans
I am a little jealous of the Sherin here. I so wish I was in the sun again so I could get my legs out and actually wear some nice clothes with don't then have to be covered by coats and boots and all that. I love these shorts - I actually have them in two colours. They're so light and fun, not to mention the beading gives them an extra unique look.
Nothing more to say I'm afraid. It's been one of those weeks where I've barely had time to sleep so I'm looking forward to chilling out all weekend.
Sherin xx