If you haven't quite figured it out from all my tweets and instagrams, I'm in Qatar at the moment. I flew in late last week and am here for a few more days before spending the weekend in Dubai, then back home to the cold.
I'll say that this is possibly the most perfect weather I've ever seen in my life. It's not too hot that you can go out - that's happened a few times while I've been in the Middle East - and it's definitely not cold.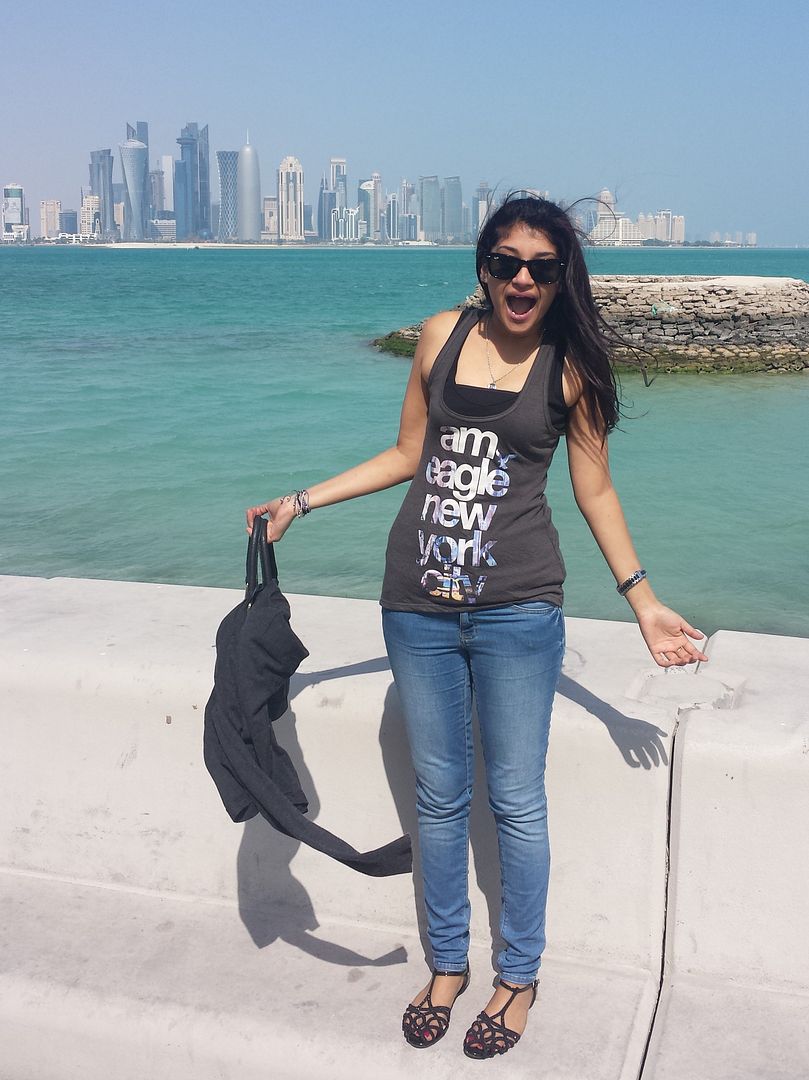 Wearing:
Tank - American Eagle
Jeans - Warehouse
Shoes - F&F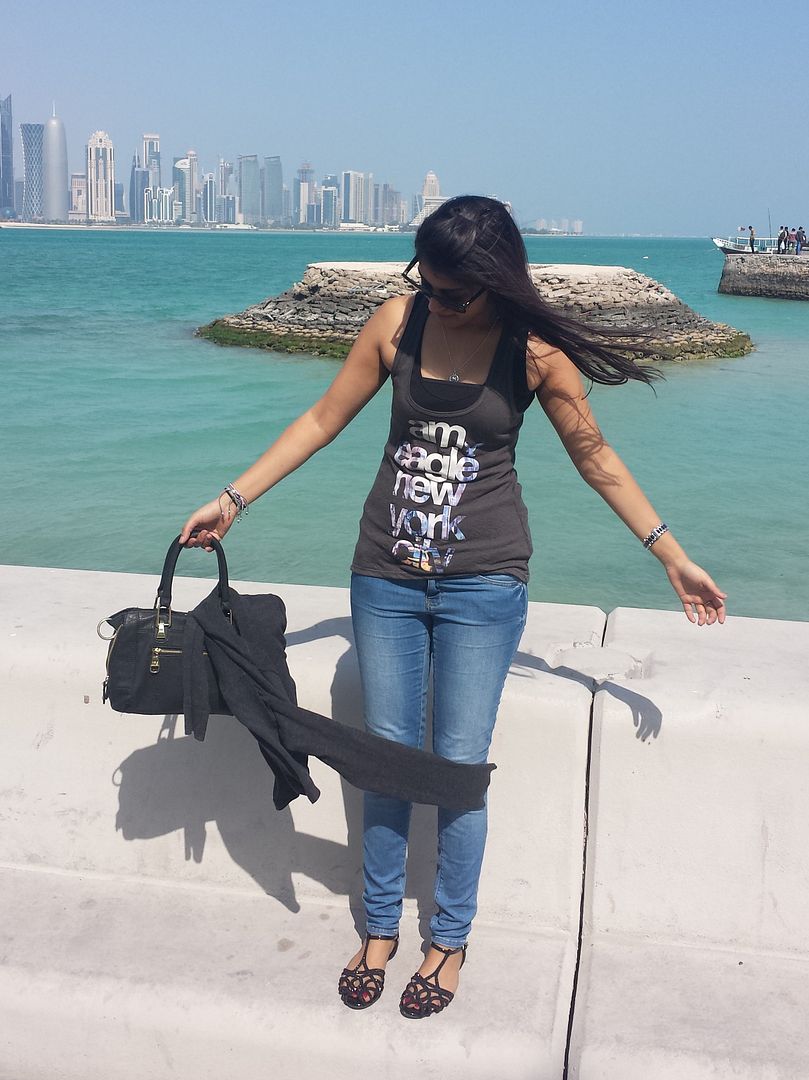 I love the light breeze we've had, especially close to the water, while walking along the corniche. I haven't been Qatar in ages, so I've missed the markets and the incredible skyline of mismatched buildings that the have.
I'm not at all a fan of the cold, so I love coming to the Middle East in the winter to get some sun on me and relax in the warmth. Vitamin D is definitely good for the soul. I'm more than enjoying just lounging by the pool with a good book.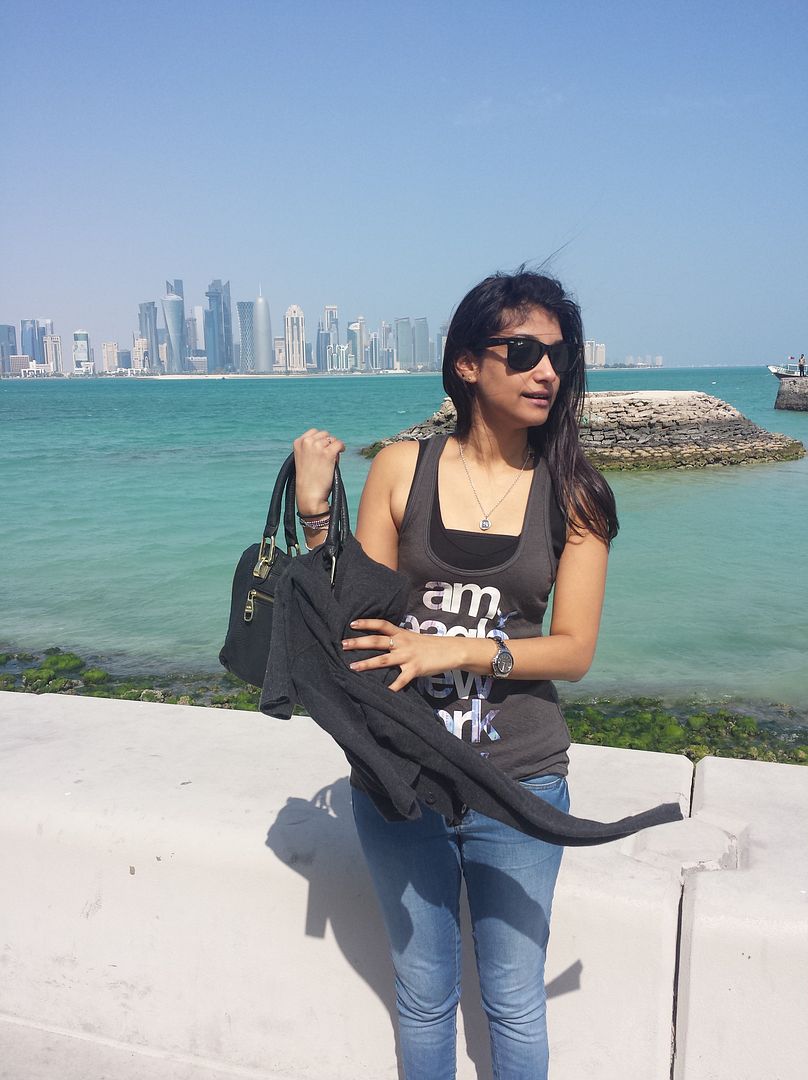 I'm also getting excited to get some shopping done. Last time I was in the Middle East, I bought tons of stuff from American Eagle, including this tank, and I'm obsessed with the whole collection. I always buy most of what's on display everytime I see one as there isn't an AE in the UK. While there isn't one here in Qatar, there's one in Dubai so I can't wait to head there for the weekend and do some shopping.