I'm enjoying the warmth of Middle East a bit too much. I've been watching news reports of the intense weather around America and Europe and I'm not looking forward going back to the cold later this week.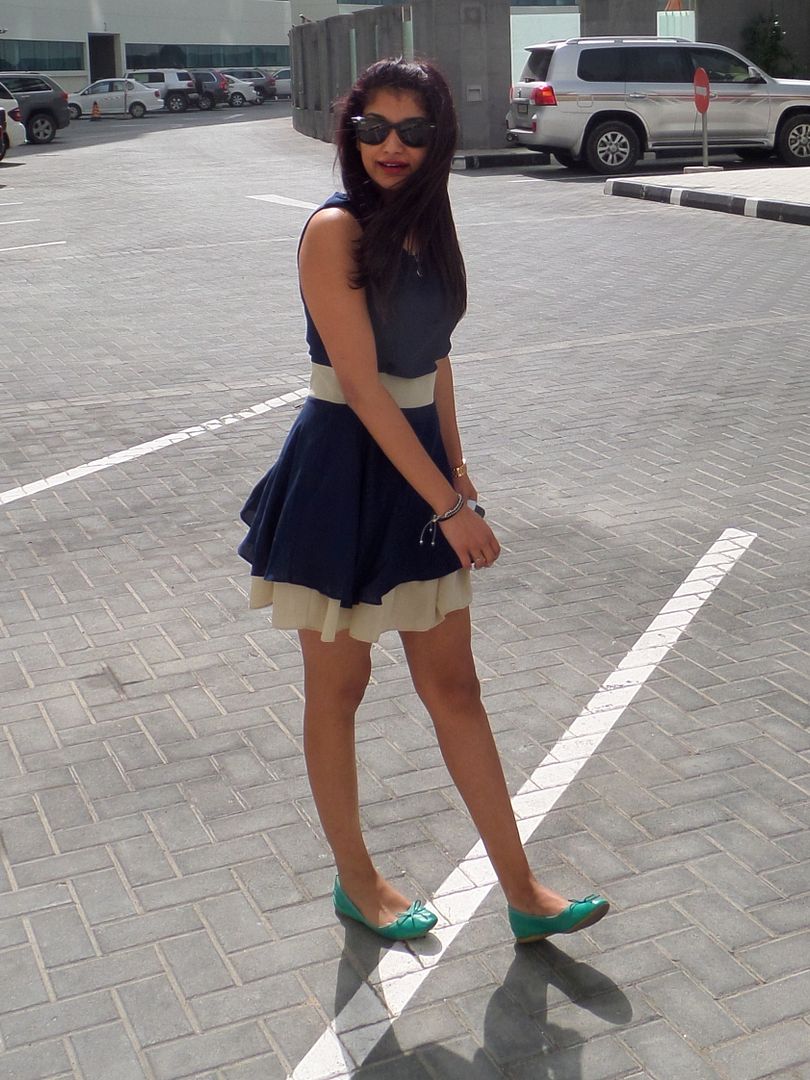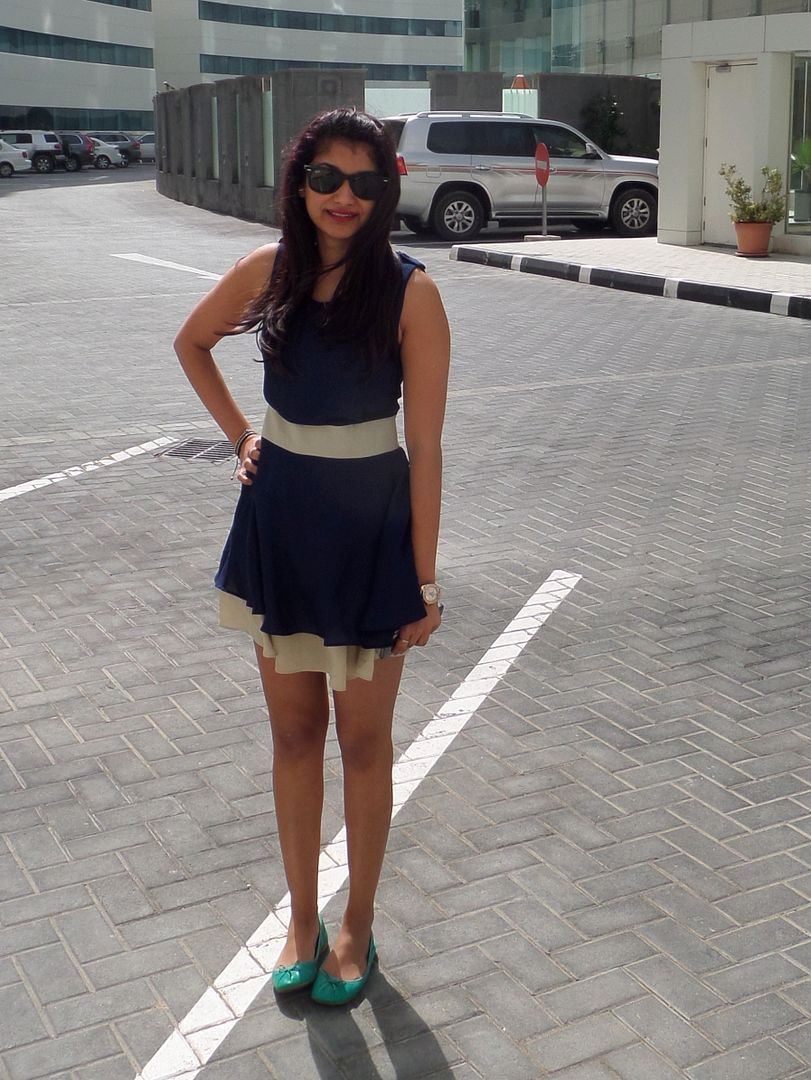 I more than enjoyed spending the day by the pool, with my ipod and kindle - that's all I needed. And sun cream, of course. This dress is perfect for the Qatar climate. It's lightweight and the blue/white combination gives it a lovely nautical vibe. I paired it with my go-to summer flats and was good to go. It's so much easier dressing for the summer.
Qatar is such a nice and relaxing country. It's always pretty warm and the skyline and scenery are perfect. Not to mention the shopping is amazing. Doha is definitely the city to visit if you just want to get away from it all.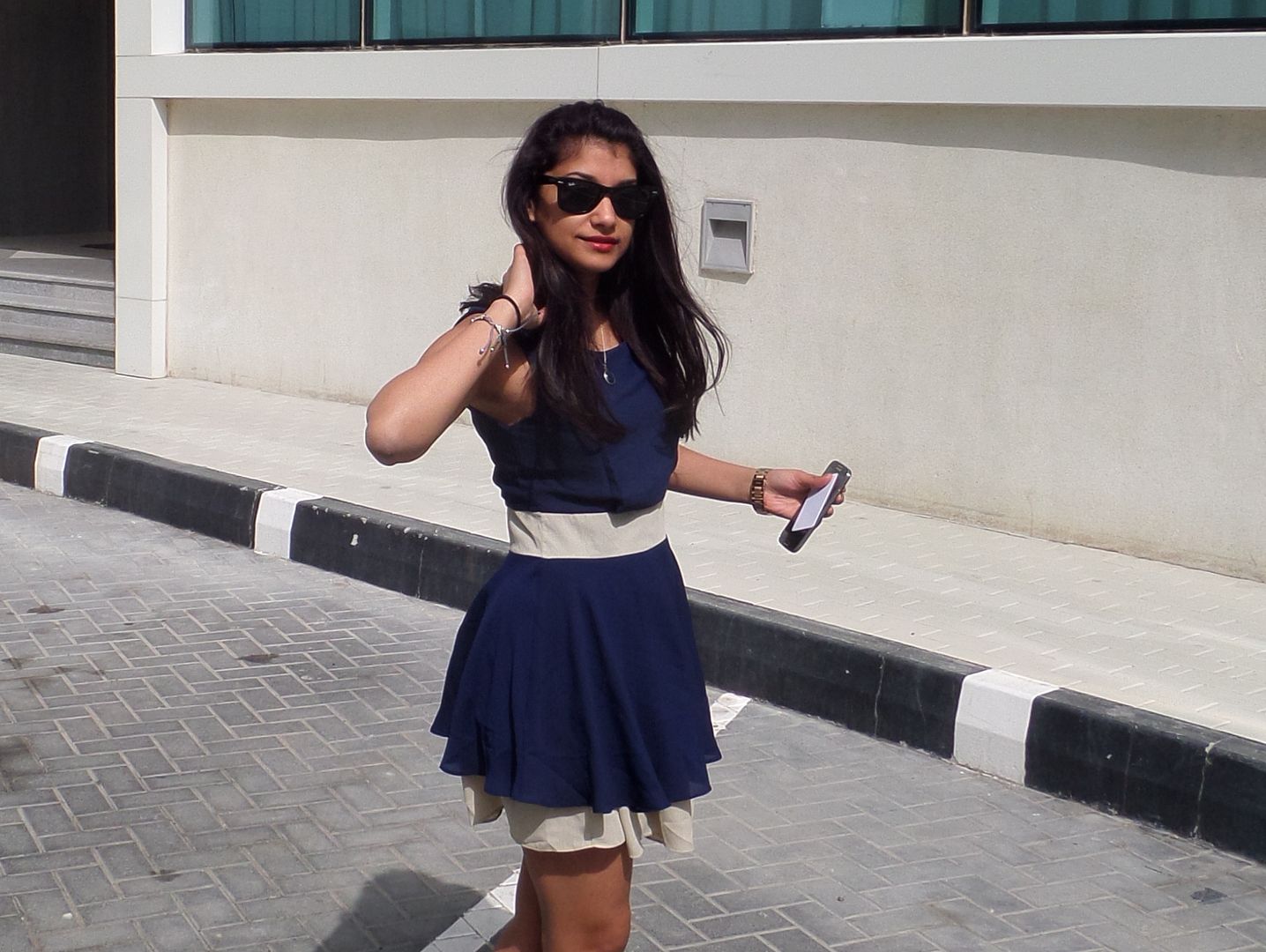 Sherin xx