I definitely don't want to fly home this weekend - the sun has me captivated and I'm dreading having to wear coats (ugliest clothing ever) and socks again, alongside numerous layers.
Wearing
Top - Mango
Jeans - Oasis
Shoes - Pull & Bear
Bag - Steve Madden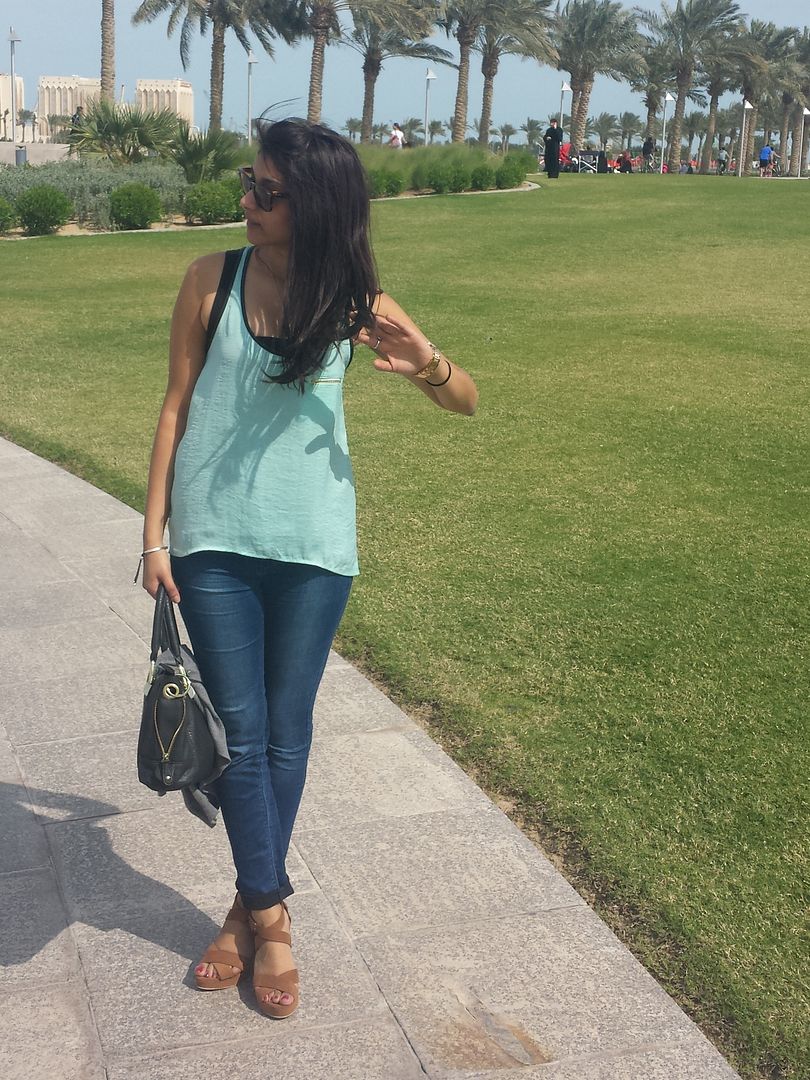 I was meant to actually do some things on this holiday but I've had a really busy few months, despite the Christmas break, so I've been enjoying my time, doing nothing. I've been for walks along the waterfront and been lounging by the pool with my kindle and ipod. I loved having to do nothing, but it's back to the real world for me from Monday.
These are definitely my favourite wedges. I get really cold feet so can't wear them too often in London, but when the sun is shining I dig them out. I love how comfortable they are and they seriously go with everything.