I had a bit of a late (2am) one on Friday night and, instead of relaxing on Saturday evening, I decided to get my dancing shoes on and go out again...for even longer! Needless to say, all I wanted to on Sunday was stay in bed and sleep. But, it ended up being a sunny day, and I was not going to waste that. It's been dark and rainy for 3 months straight, so I definitely wasn't going to spend a rare sunny London day at home.
Wearing:
Top - Pimkie
Jeans - Oasis
Shoes - Nike
Despite the heat, it was still really cold, but it was a nice crisp day. We arranged to go out for a family lunch and I wanted to be as possible. This white North Face jacket was perfect. I don't own a lot of white, so it was a refreshing look for me. It's such a warm jacket and so lovely to wear for any cool winter walk. It's heavy but will definitely see my through till the early Spring too I think.
I finished the look with my wedge trainers - still a favourite trend of mine. They're just so comfortable and great for a day, after I'd been in high heels continuously for the last few months.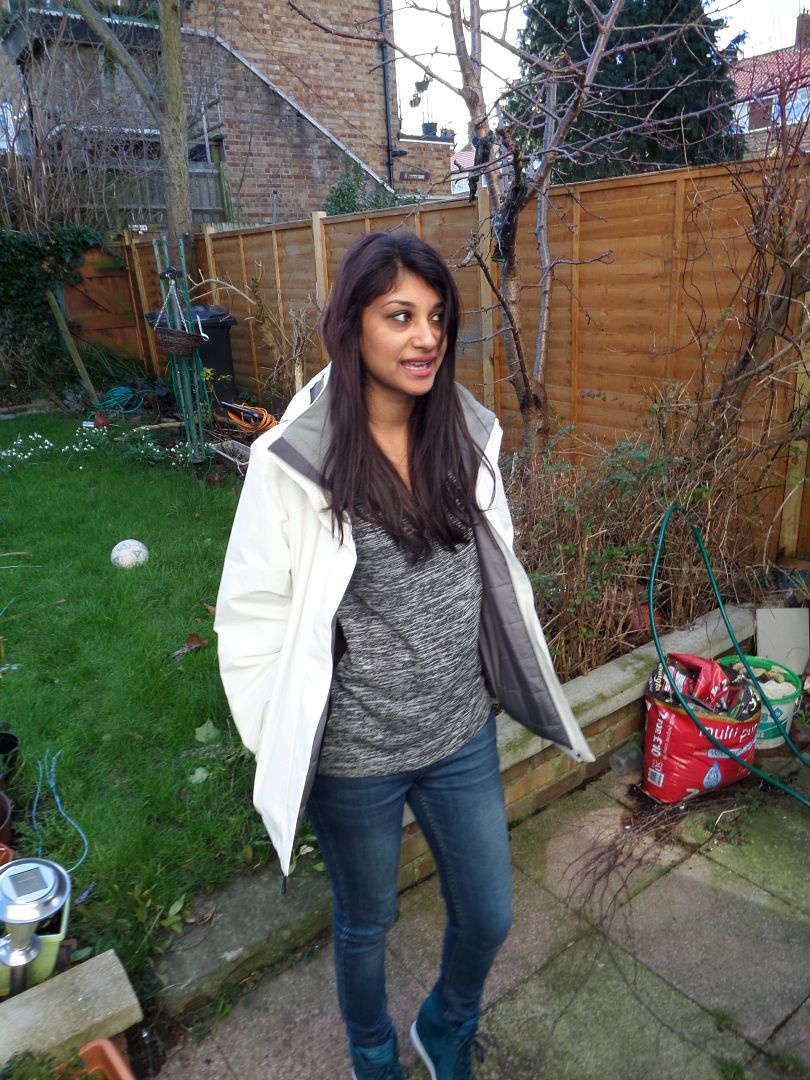 Sherin xx