It's been really cold and wet recently, but that hasn't stopped me and Rachel from going on our monthly girl date, which almost always involved a lot of insanely amazing food. We went to Beagle in Hoxton, then headed over to the Columbia Flower Market, where we were met by some really vibrant colours and smells. I definitely need to go there again!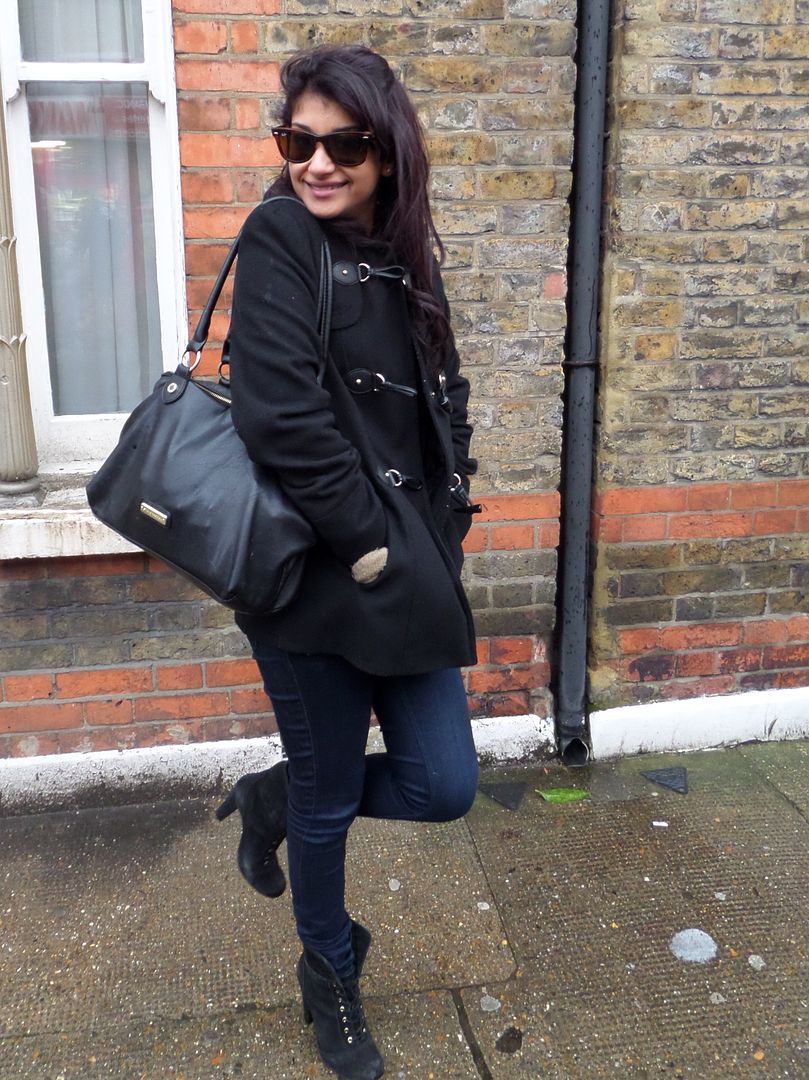 Wearing: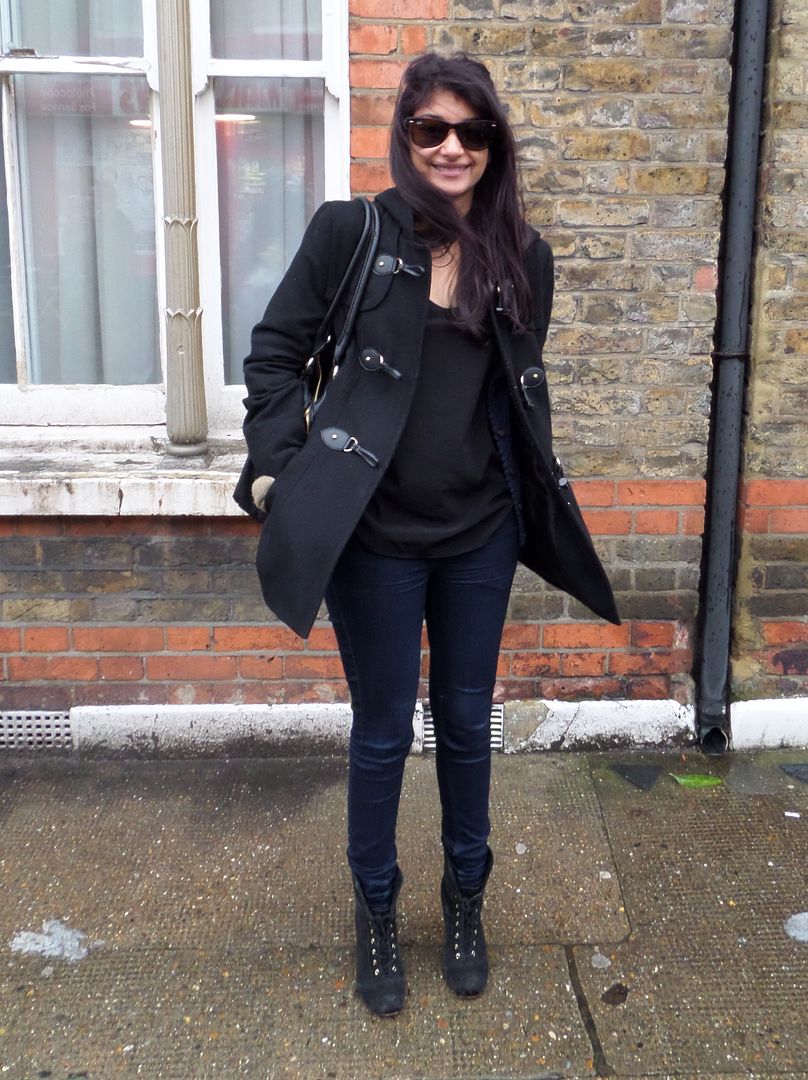 Personally, I'm not at all a fan of the cold (which is why I'm running away to the Middle East later this week). I don't like coats at all and I hate how much the rain and wind ruin my hair. I am, essentially, really grumpy this time of the year. I just need it to be summer so I can lounge in parks, or go for lovely strolls in the sun.
We did, however, get a burst of sunshine for a bit, so I got to take my new
Ray Ban Sunglasses
for a spin. I love the classic look, but also love how they have a more unique colour to them than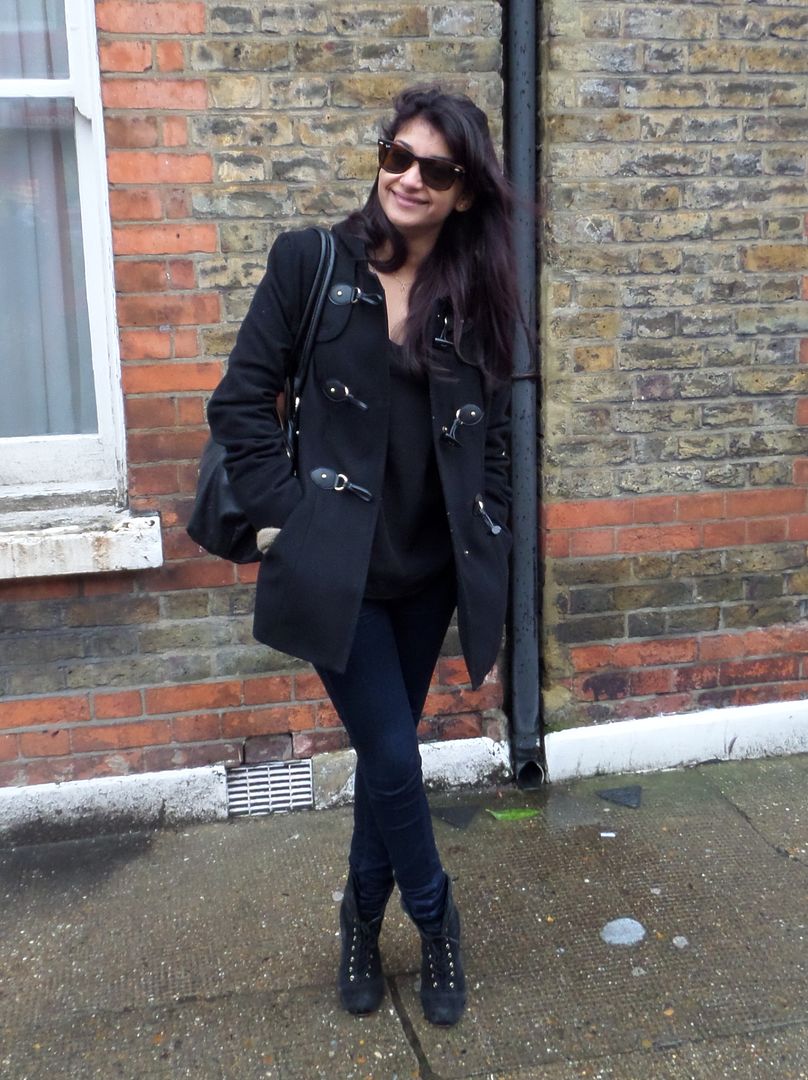 While wearing heels in the rain wasn't my smartest idea, I do adore
these black boots
so much. They do go with so much in my wardrobe and are always such a great finale to even my most plain outfits. I have been wearing an awful lot of dark colours lately, which many people have picked up on. I might try to infuse some colour in to my looks now, but it's soooooo hard.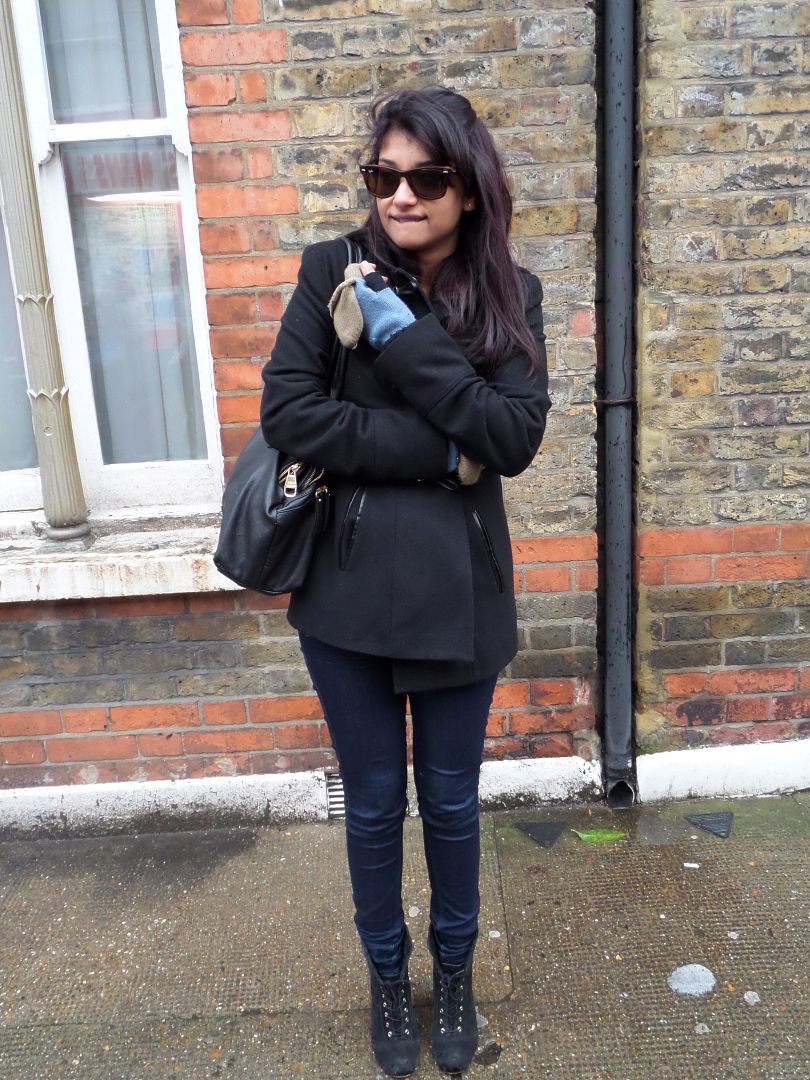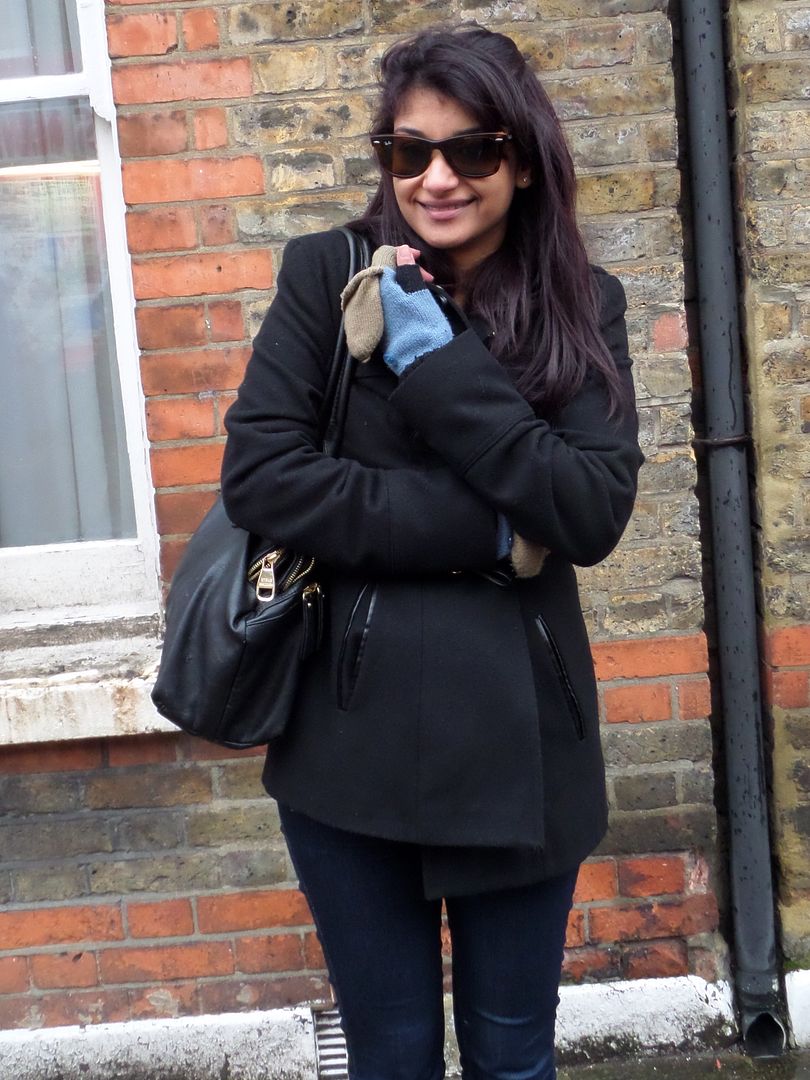 What do you wear on a rainy day?