I only recently discovered Tamaris shoes and I really love them. They're a massive German brand, that are still becoming known in the UK and I'm happy to be ahead of the pack on this one. They have a wonderful selection of shoes, and they're just so comfortable.
I was recently invited over to Mahiki Bar in Tamaris to style up a pair of shoes (and hopefully win a trip to Berlin Fashion Week) and get to know the brand a bit more.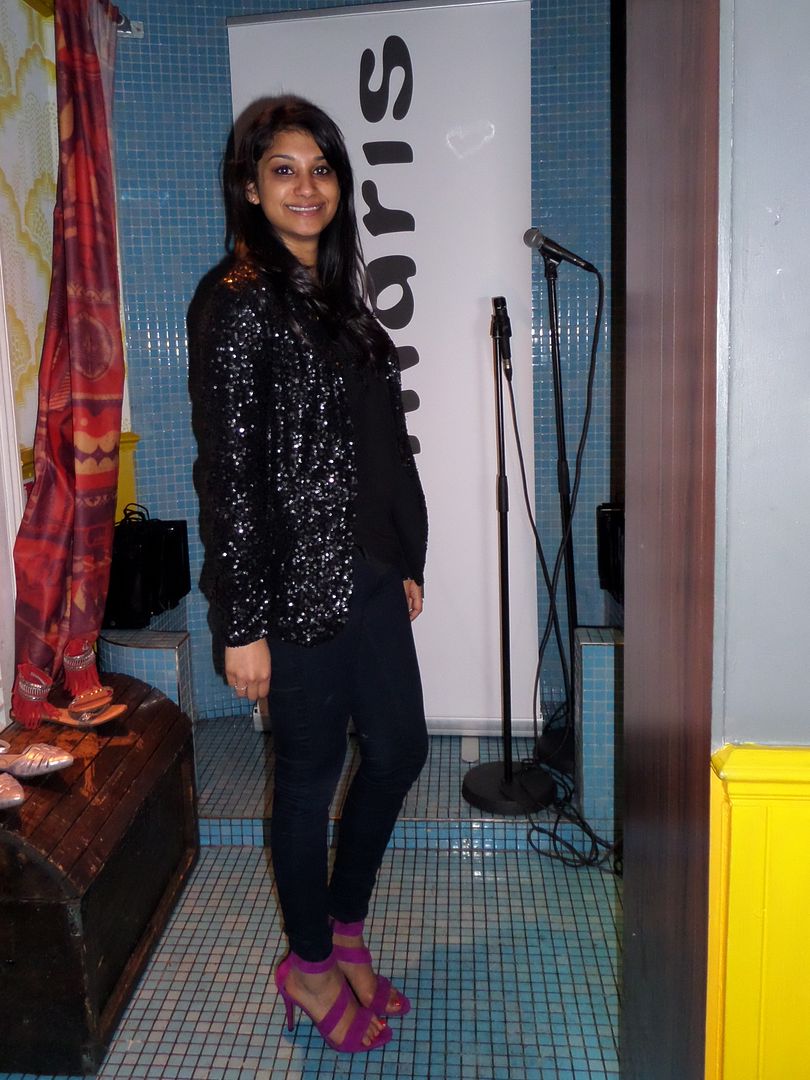 Wearing:
Top - F&F
Jeans - Warehouse
Shoes - Tamaris
I absolutely fell in love with these heels. While I had my
Christmas dress sorted
, I still needed my shoes and these are perfect. I was able to stand and walk in them all evening and I absolutely adore the purple colour. As it was a cold evening, I paired my shoes with a pair of skinnies (naturally) and this really cool sequins blazer.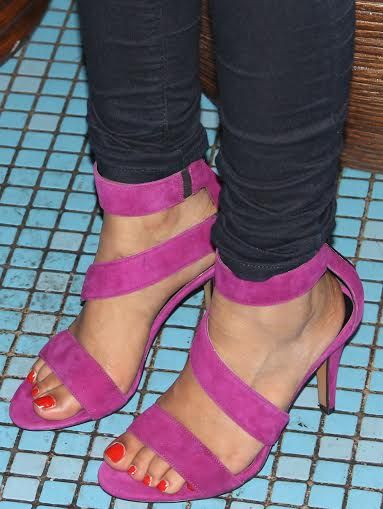 I had a wonderful evening getting to know the Tamaris team and also some other bloggers, and I'll definitely be heading back to Mahiki again.
How would you style these shoes?
Sherin xx