Party season is well underway and I've been getting out all my favourite dresses out ready to wear. But I thought my New Years Eve dress had to be something extra special so I went all over the internet to find the perfect dress.
Wearing:
Shoes - Buffalo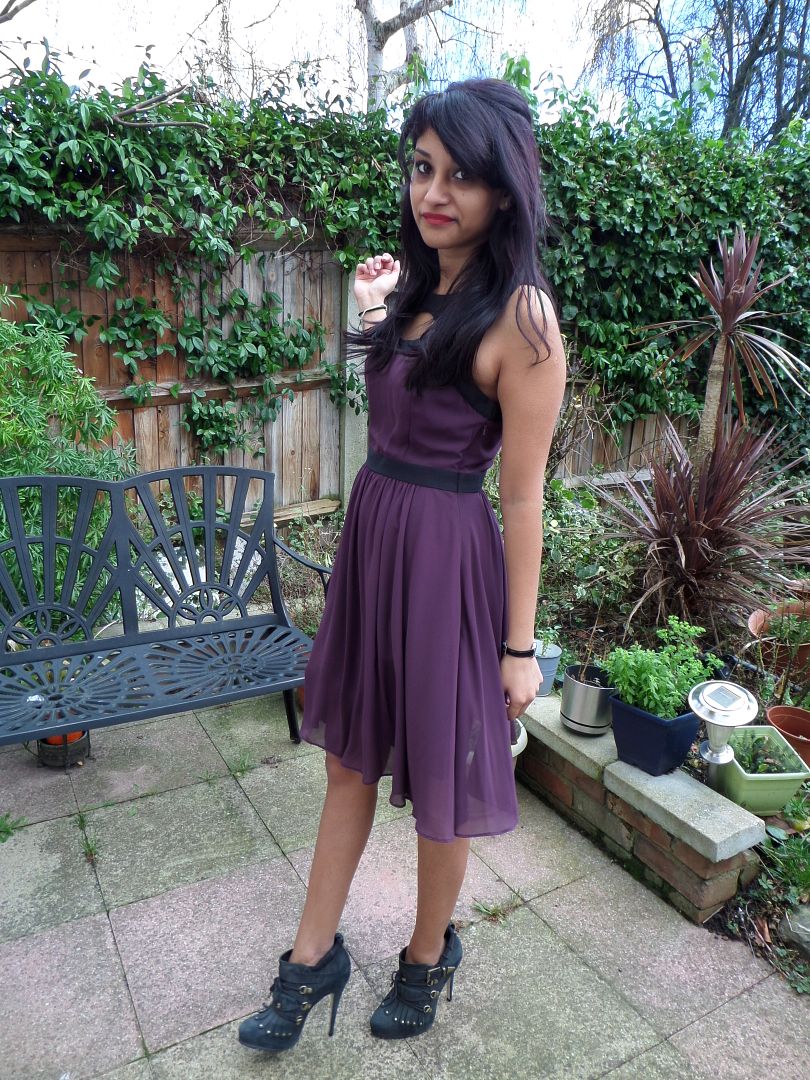 I love the purple colour here and chiffon materiel - definitely enough to make it into a perfect New Years Eve dress. My friend is throwing a party so I knew I wanted to get something special. The fun neckline definitely adds to it. I paired it was a pair of insane black booties. I really can't wait to wear this all accessorised and made up on New Years Eve.

Zalando has such an amazing array of brands and pieces online, that you can spend hours browsing the site for all kinds of pieces. I'm a huge fan of Warehouse anyway, so I was glad to see that they stocked the brand.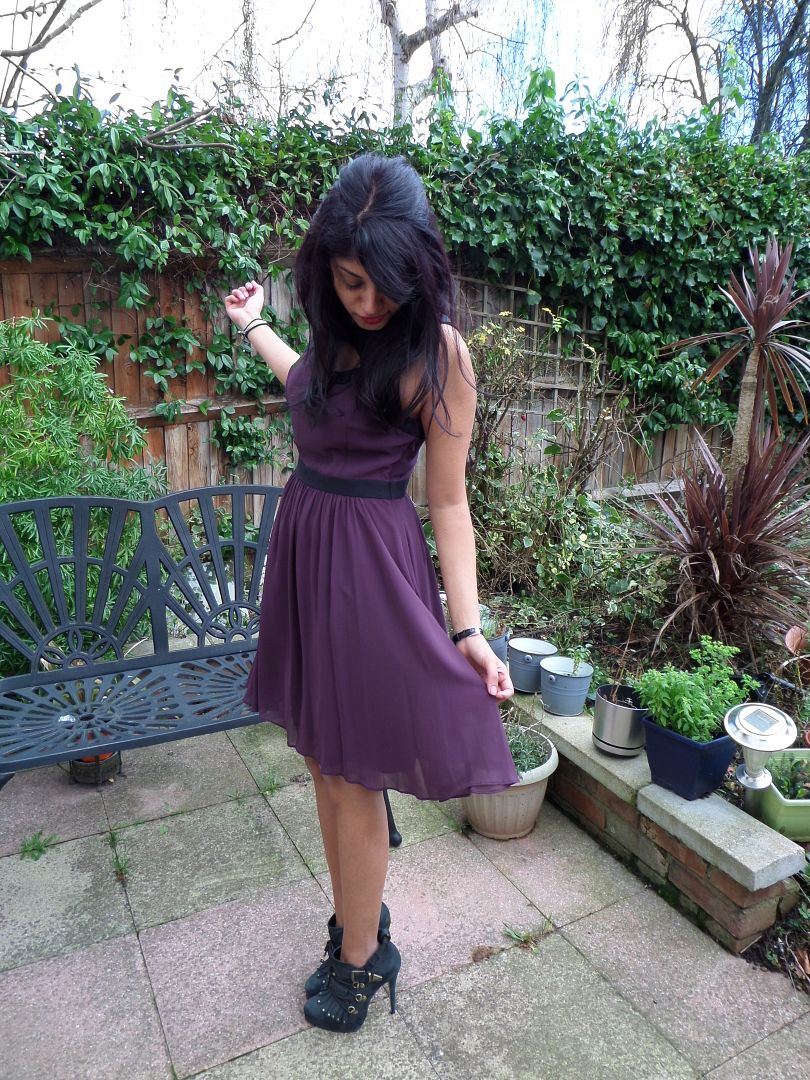 In other news, I am so excited for Christmas. I still have 2 and a half days of work left, then it's all about the parties and family. I'm already double booked for Christmas Eve, where I already have my
dress sorted
. Also, how pale are my legs? I need a sunny break asap.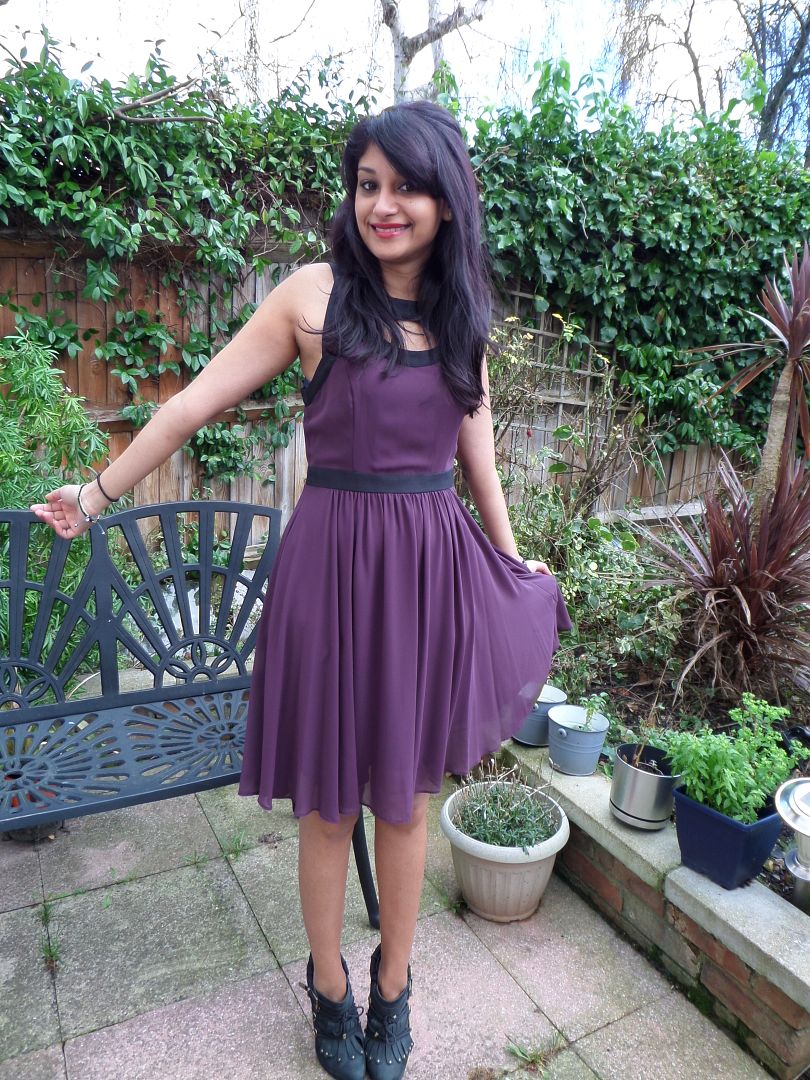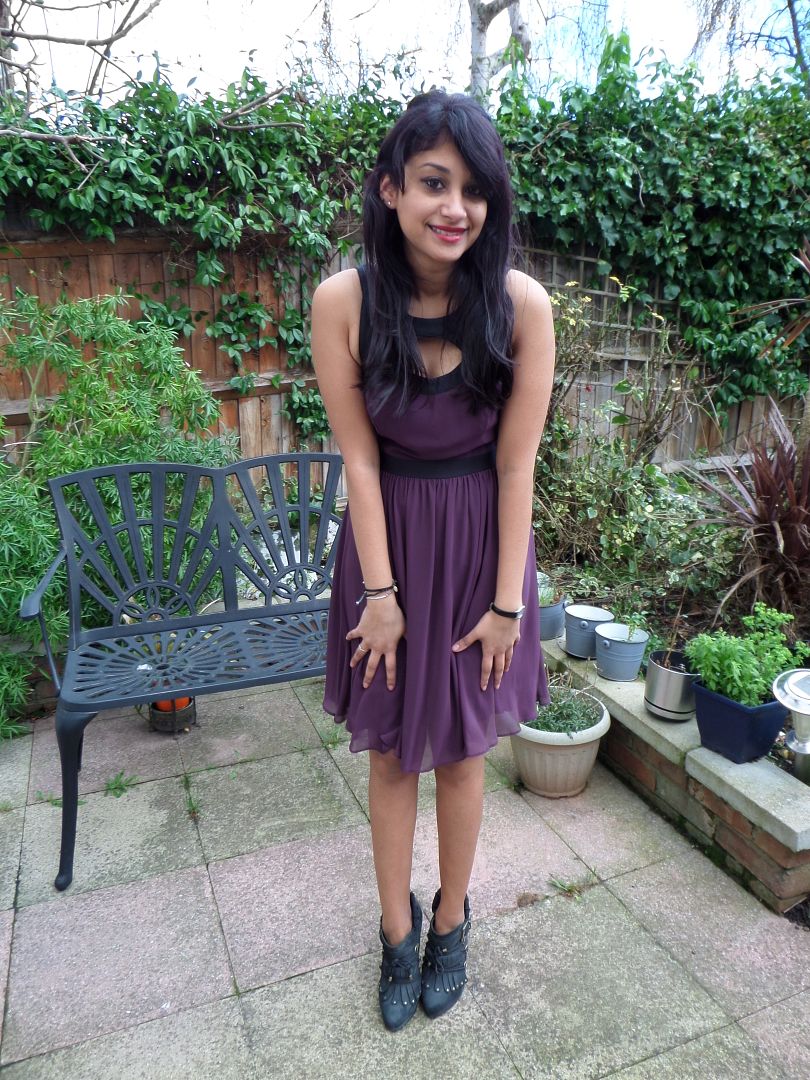 What are you wearing this NYE?

Sherin xx