It seems that Christmas and all the festivities are behind us, but at least we still have New Years to look forwards too!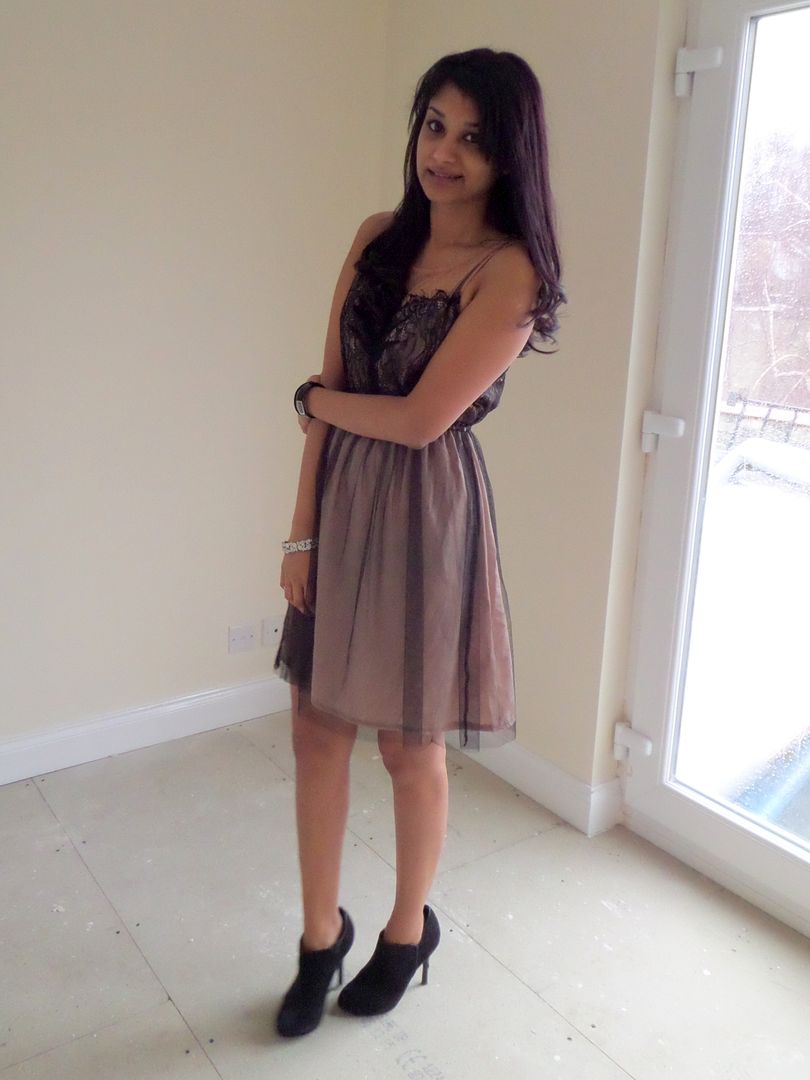 Wearing
Dress - Boohoo
Shoes - Dorothy Perkins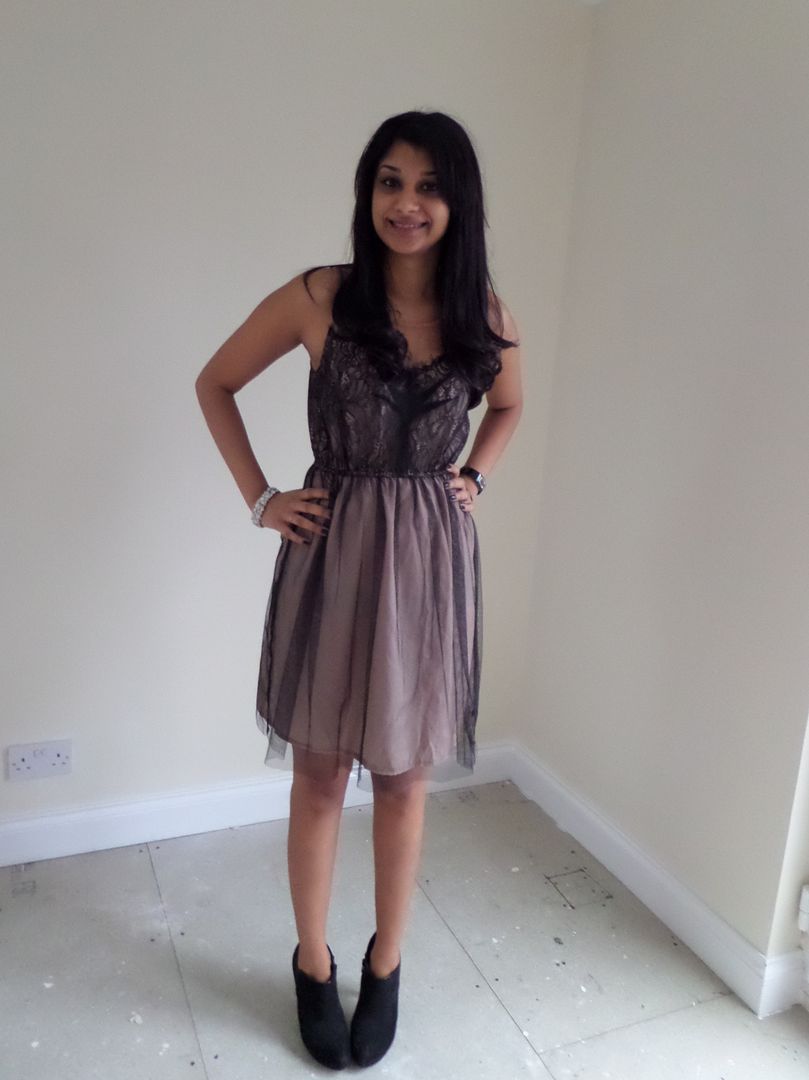 I managed to head to one of my best friends new apartment for a fun Christmas Eve party. It was filled with delicious food, fun games and lots of laughs. Although I wasn't laughing during charades, where an over action to Black Swan caused me to sprain my finger. Typical Sherin story! But it was such a fun evening so well done to my friend for being such a fantastic host.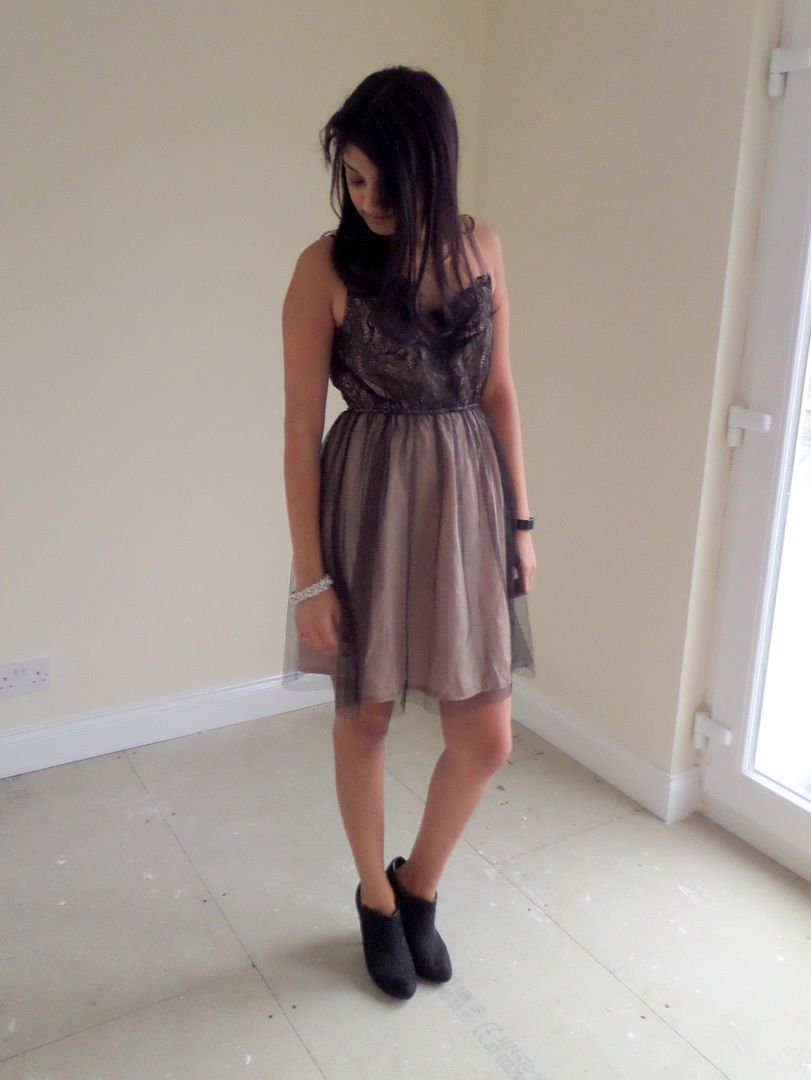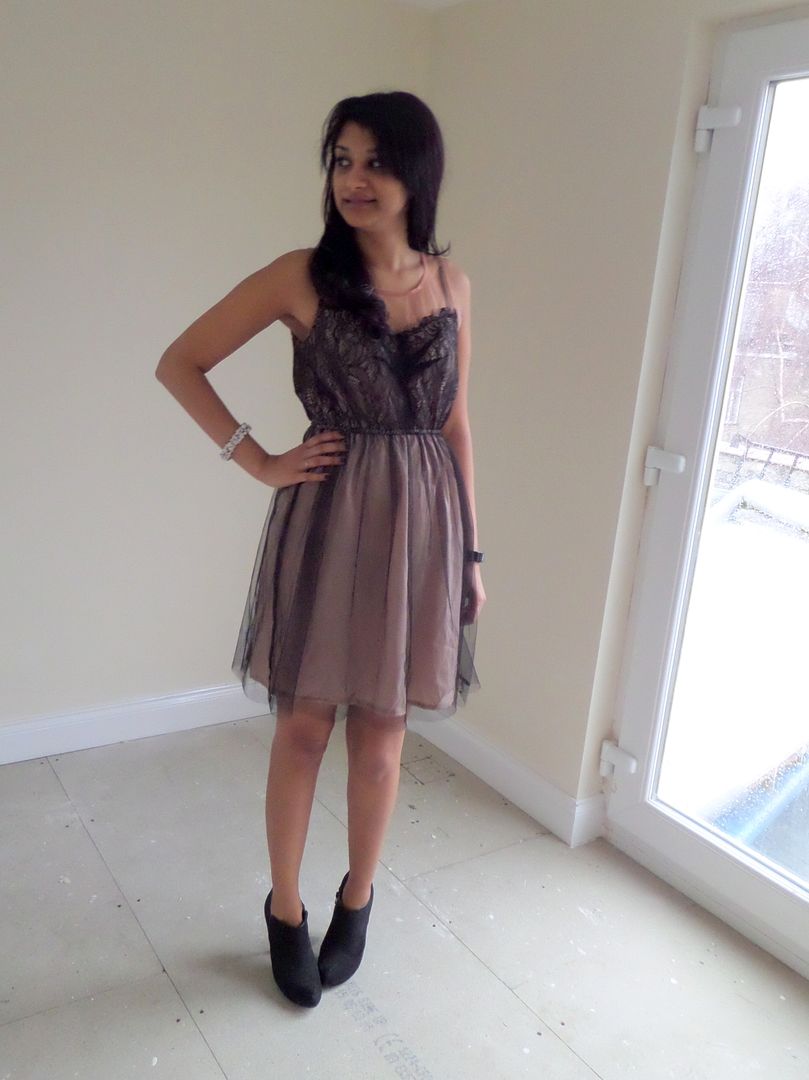 I love this dress so much. I got it a while ago and have been waiting for the perfect occasion to wear it. Christmas Eve was definitely the perfect moment for it. I love the nude colour and all the netting.
And
this bangle
is so fabulous. It's from Glitzy Secrets who do some really pretty costume jewellery that's great for any parties or weddings. I have a wedding to go to next week and I can't wait to wear this piece.
What did you wear over Christmas?
Sherin xx