My endless collection of black dresses has, once again, had a new addition to it. I seriously can't get enough of them, and I actually can't remember the last time I wore some colour either! Oh well, you can never go wrong with a black dress, especially once it's been styled with some bling.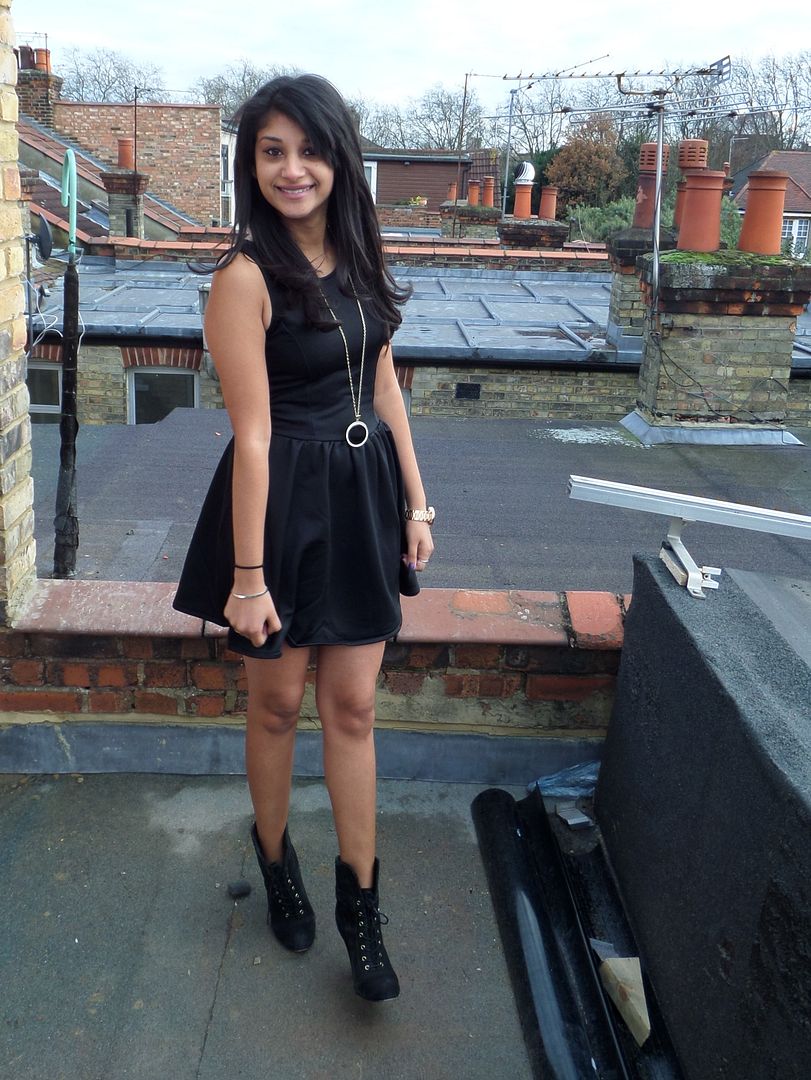 Wearing:
Dress - Adidas NEO
Shoes - Dune
Watch - Guess
This dress is definitely one of the cutest in my collection. It's from the Selena Gomez for Adidas NEO line (can you tell I'm obsessed with that collection?). I love the length and how it flares up around the waist. I paired it with some black booties and added a large statement necklace and was good to go.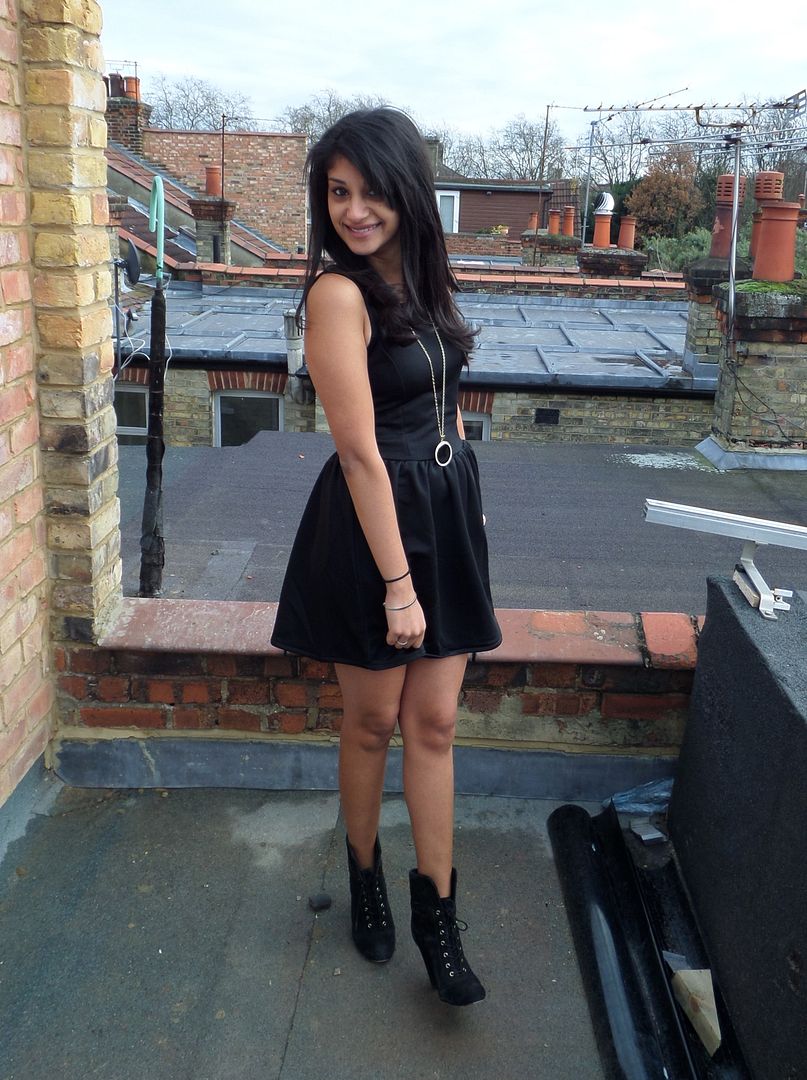 And I have to mention the watch. I think this one brings my collection of watches up to double figures. I need to take a picture of them all together now. This one was a lovely gift from Guess, and as it's so blingy, I decided it would be perfect with the plain black dress. This is my third Guess watch and I can't recommend them enough. I love how comfortable they are and how reliable they are too. I'm clumsy so anything that withstands me is definitely sturdy and worth having. Their new collection has some beautiful pieces - worth a Christmas present or treat!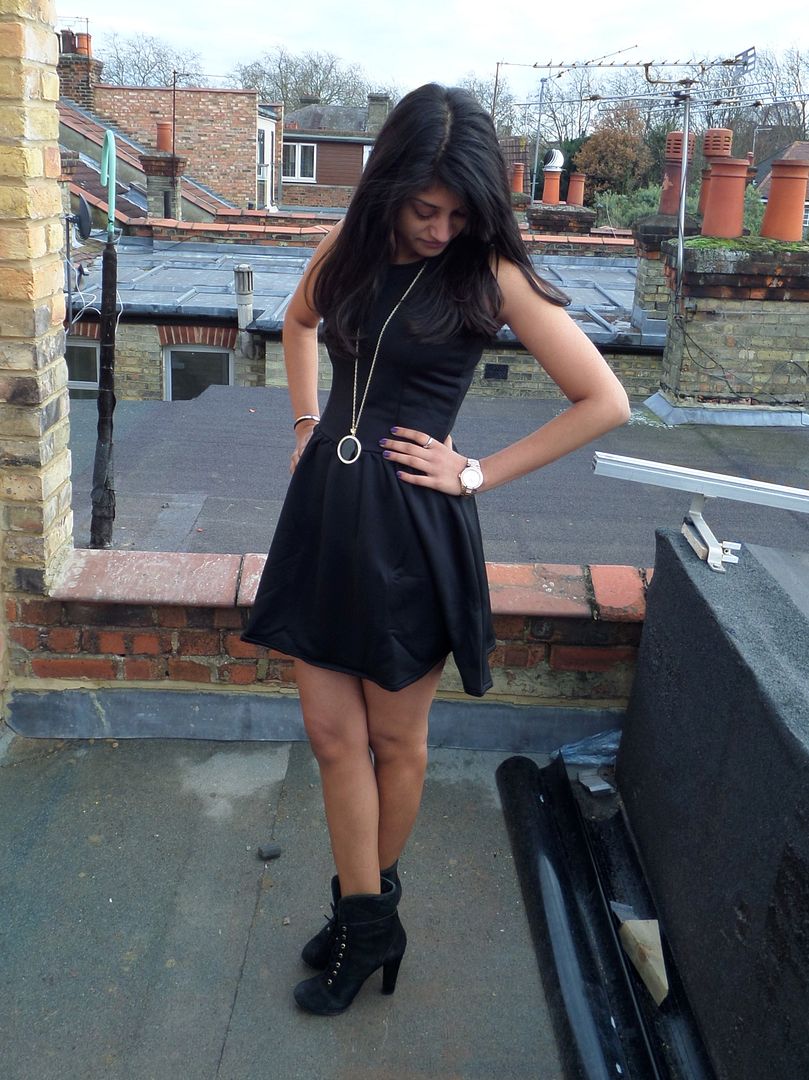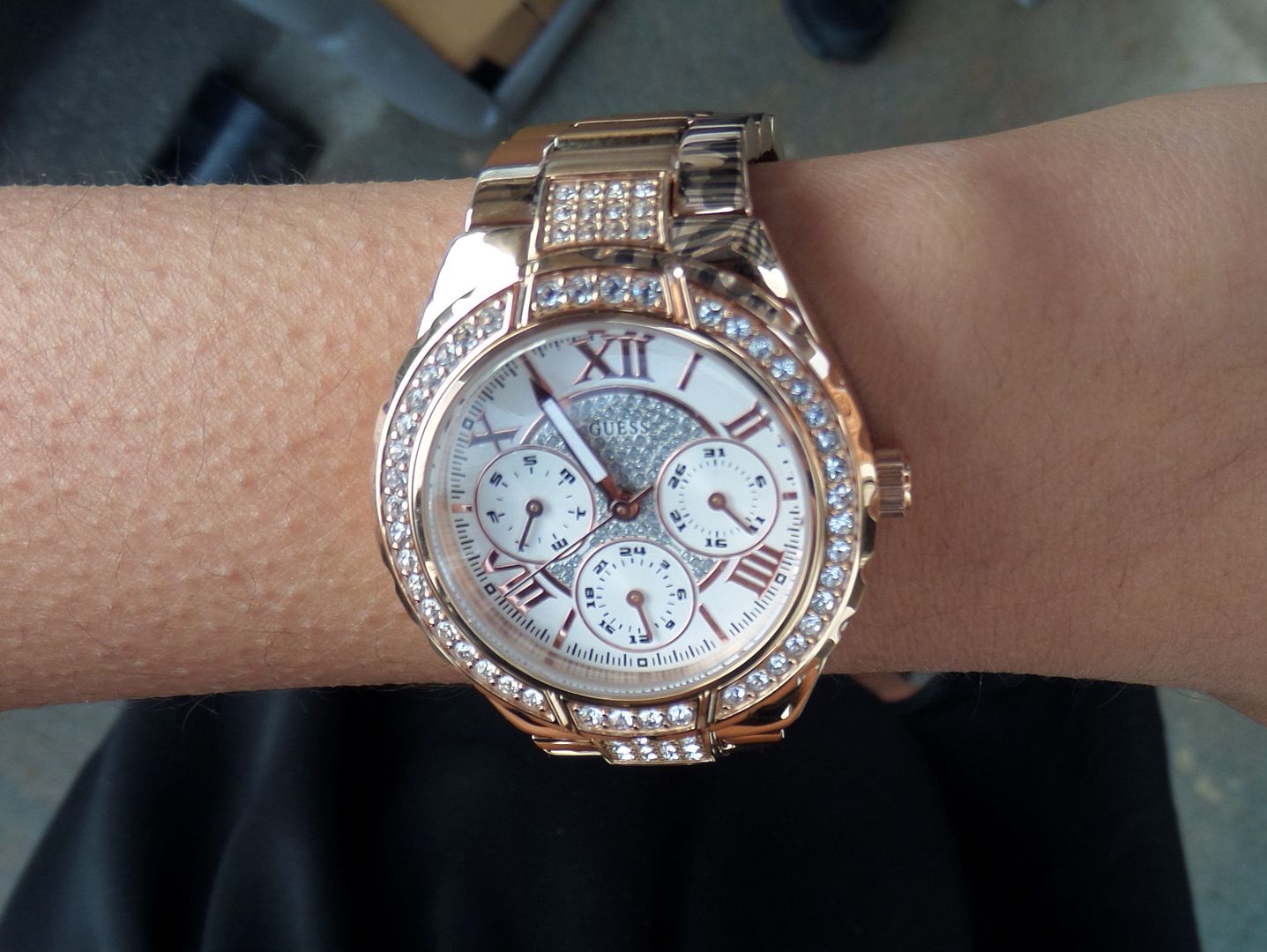 Sherin xx