Brrr this week saw an insane chill in the weather. Tights are my best friend (especially clear ones) and I'm loving all my boots, even though I've pretty much been wearing the same two pairs everyday!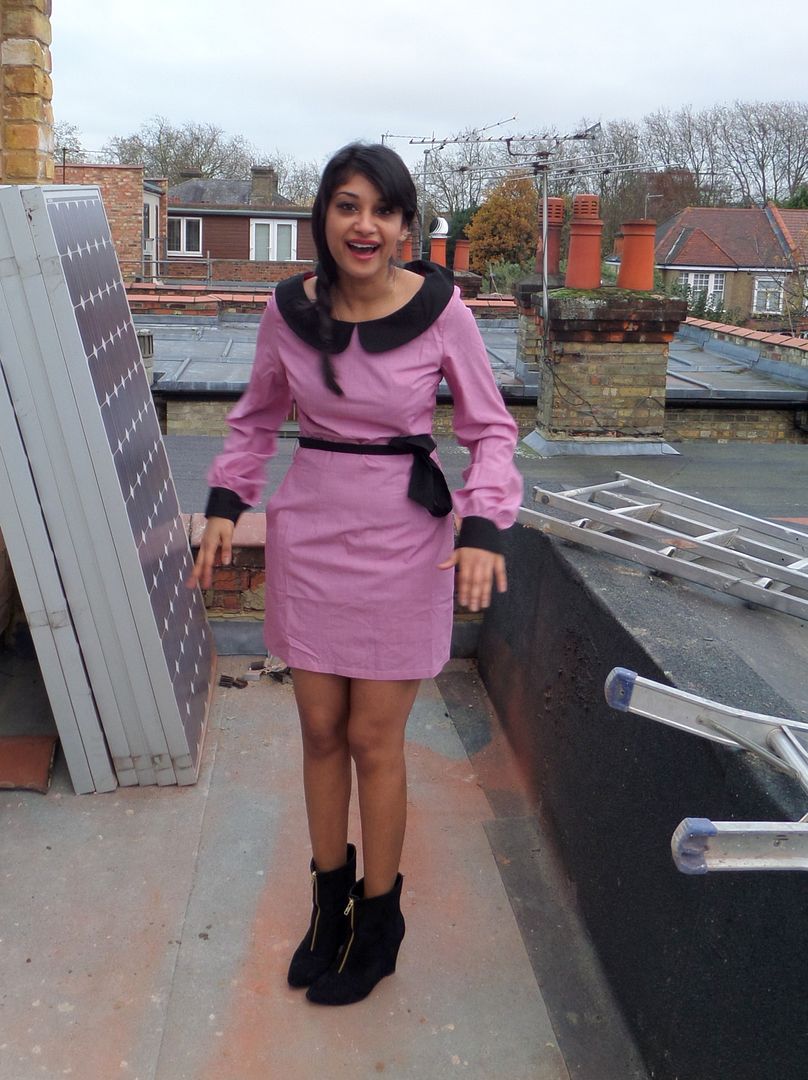 Isn't the dress the cutest? I love the pink and black contrast, and think the bow at the front is adorable. It's got a really cool retro vibe and it'll be the perfect dress for when it gets warmer again. Although, I will definitely be taking it out a couple of spins in the winter too! And I feel like I need a beehive hair style to finalise this look! I swear I should have been young in the sixties!

Alice's Pig do some really lovely pieces. It's amazing quality, while the whole collection is just so cool. Alongside some pretty dresses, there are also colourful coats, fun prints and cute styles.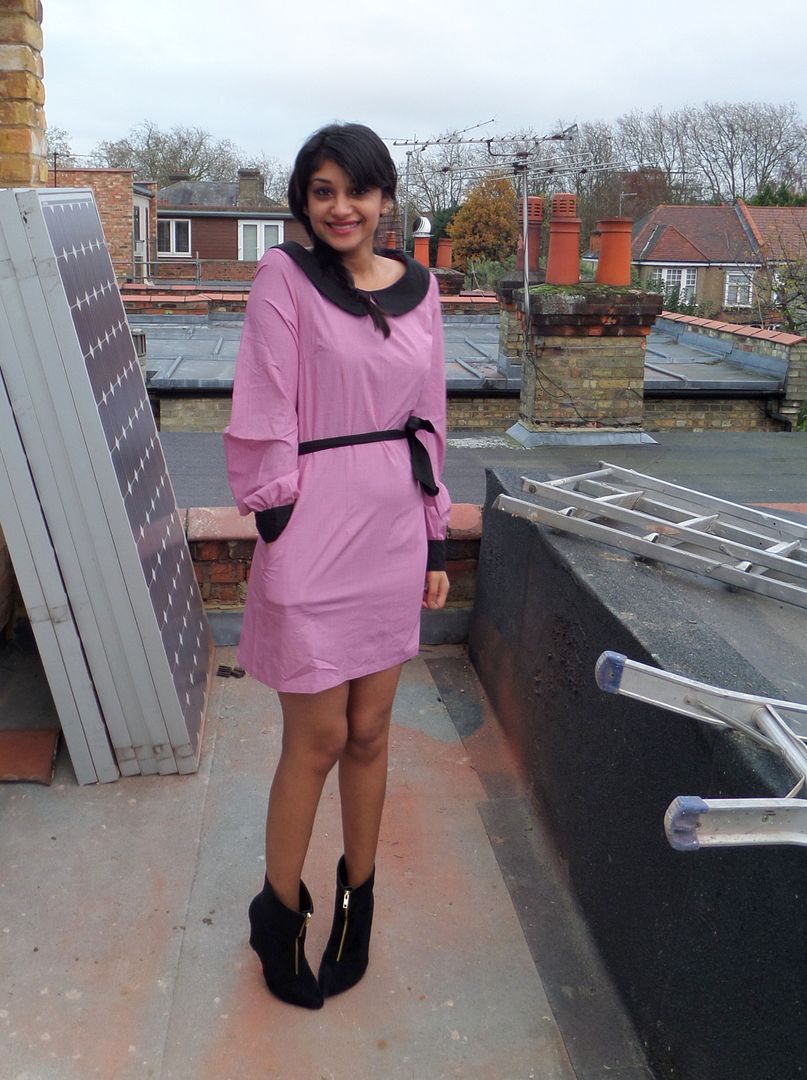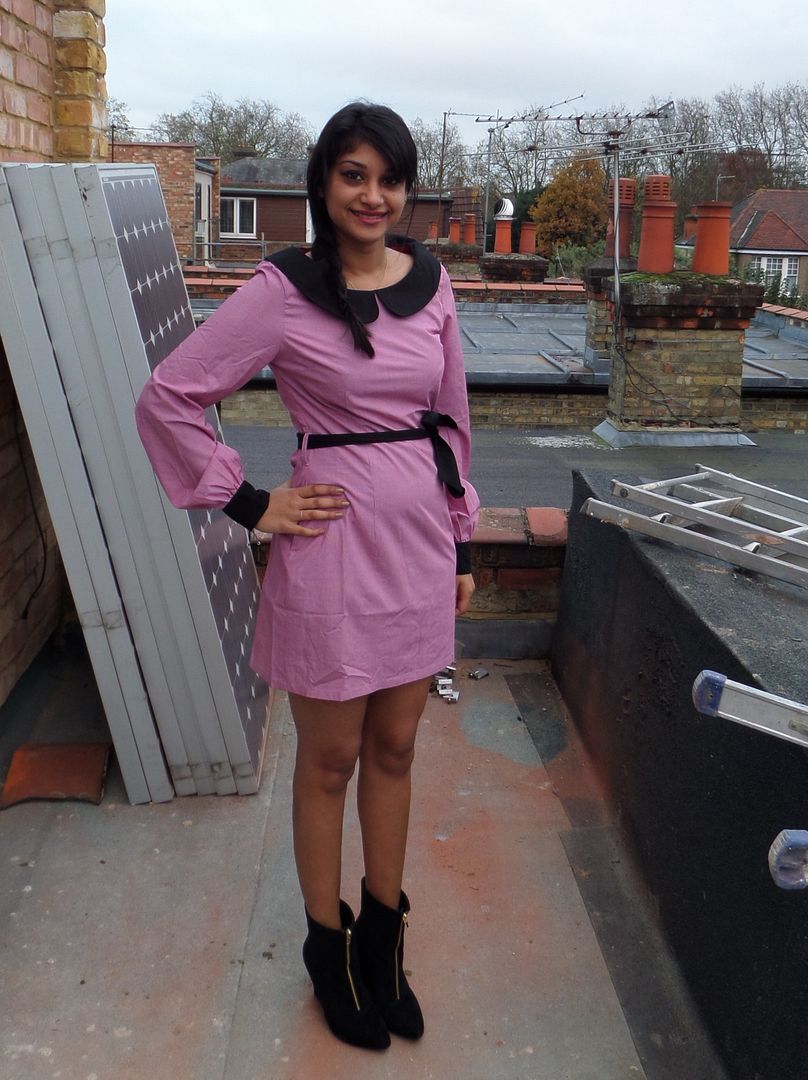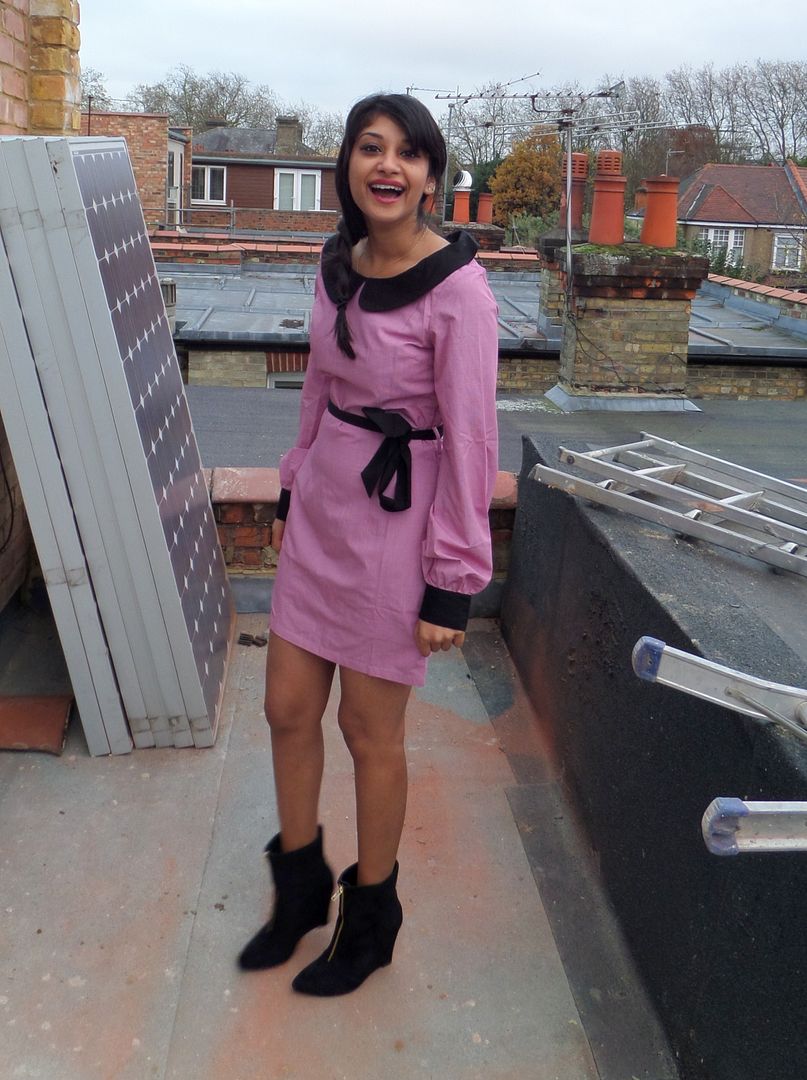 How would you style this dress, especially for the winter months?
Sherin xx