I don't know about you, but my favourite type of presents to receive are the fun gadgets. I love new phones and watches, and my new love has been for sleek new
tablets
.
I've been playing around with the new Acer Iconia A1 and I've absolutely been loving it. It's a lightweight tablet that would make a perfect Christmas or Birthday present if you've got one coming up. Or this would make a fantastic treat for yourself as an end of year present!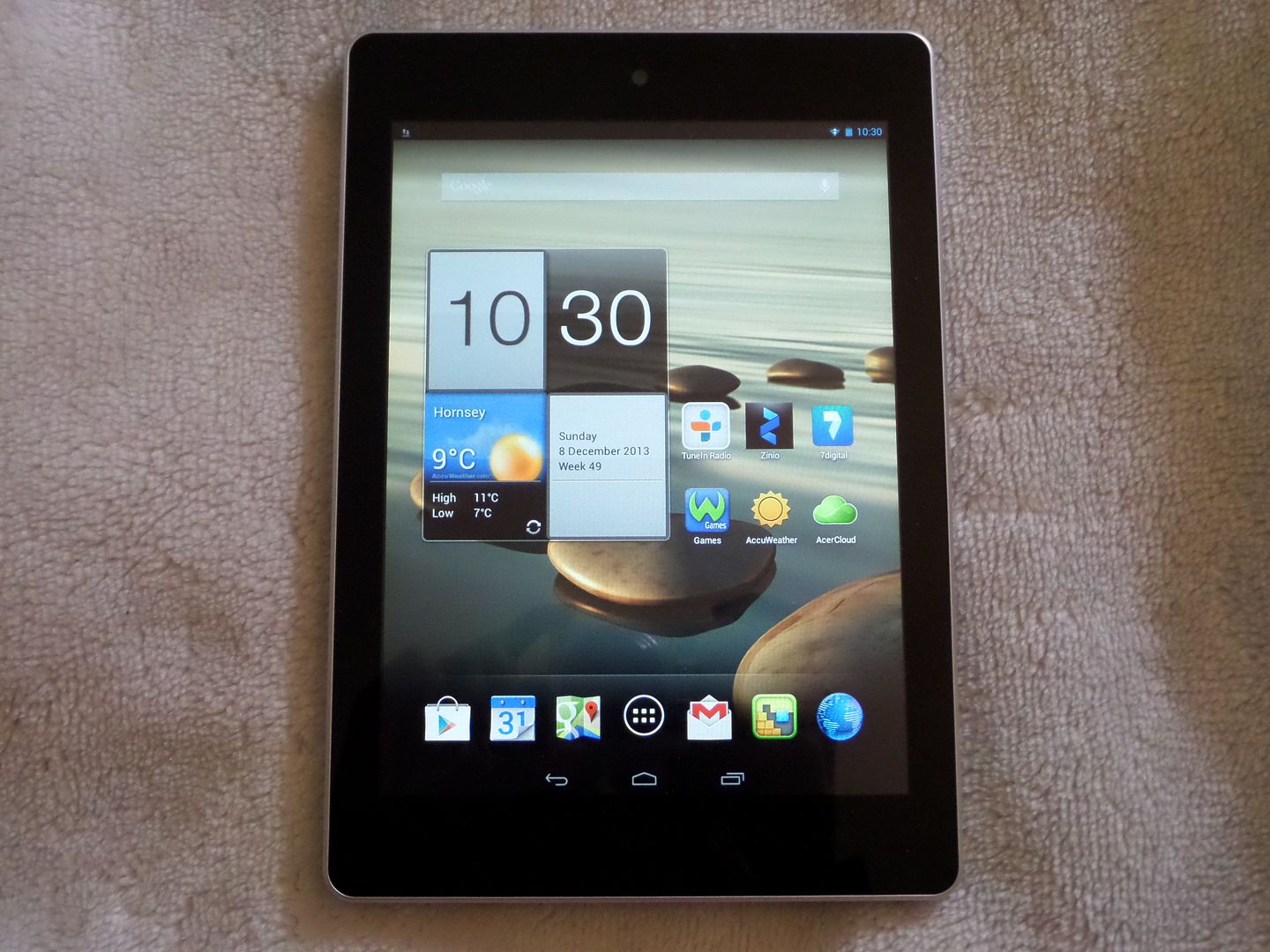 It's a lovely tablet to have. The screen is a good size and you can customise it so that all your favourite apps are on the main page, but then you also have a separate tab with all your apps, so it's great if you like to be organised. It runs on an android operated system, which I love. My phone runs on that too, so I already know how to use it and already know what all my favourite apps are. The Google Play store is brilliant and has loads of useful and fun apps to download.
It's a large and hi def screen, so it makes blogging on the go really easy and convenient. The really sharp and clear screen is a pleasure to work from, and is great for the Kindle App too. As it's so light, I can just put it in my bag, and then do some blogging or reply to emails when I'm in some wifi zone, or I can make notes and jot down ideas when I'm out and about.

One feature I haven't used but am excited to is the Touch WakeApp. It makes life easier and you can quickly get your sleeping screen to your favourite app with just a quick finger gesture so you can get to it immediately.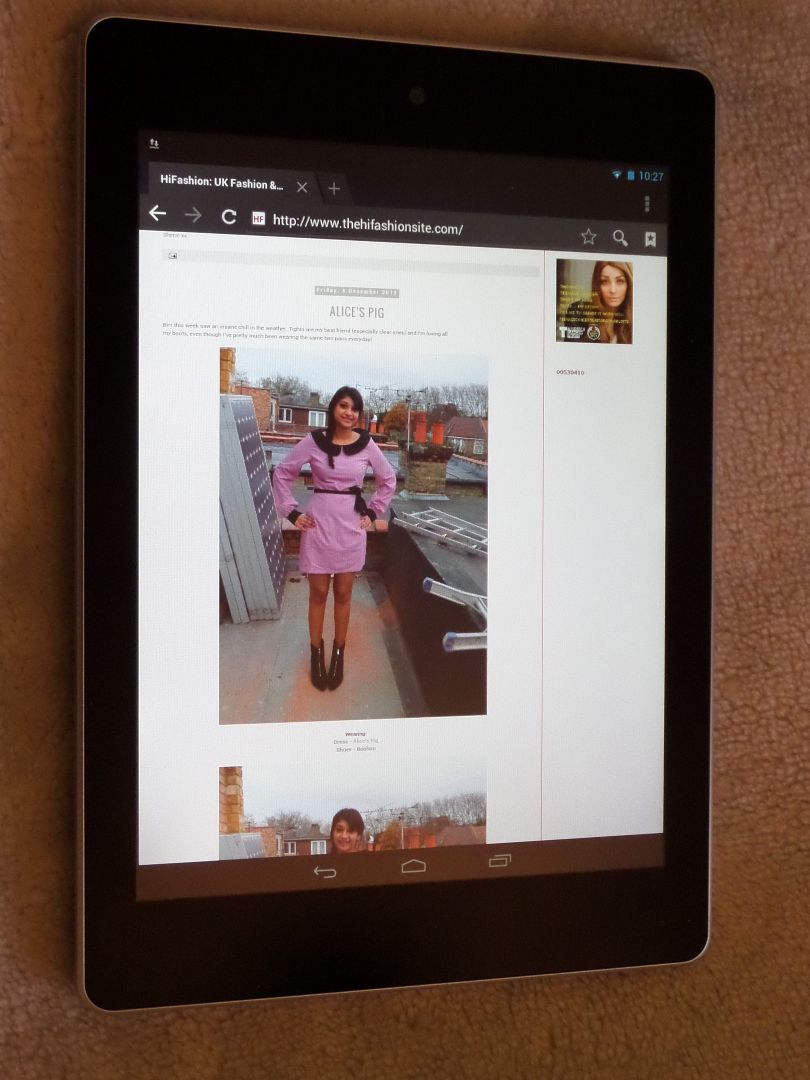 This Acer is an amazing tablet and I love being able to have everything on the go, from being able to blog to being able to take pictures and upload them immediately. If you're still not sold, don't forget to check out
Acer Tablet Reviews
so you can see just how great everyone else thinks it is too.
Sherin xx